Contribute to the NFPT Community
Our blog is a place where we aim to provide personal trainers with exercise ideas, tips and advice for programming, business and marketing strategies – we're a family of trainers that celebrates successes and also helps one another to keep going if the going gets tough. We strive for our blog to do these things and more as we support each other on our journeys. We even help one another's #socialfitness with our collective social community and trainer tips for using social media.
Our blog theme is Advice and Ideas for Successful Personal Trainers. Being a personal trainer is rewarding, but can be challenging too. By sharing proven strategies for business and marketing, and posting workouts that really work, we aim to make the challenging job of inspiring people to be fit a little bit easier for our tribe. This is our audience. It's who you are writing for.
Who we are looking for as contributors
People who write for our audience. NOT the consumer, but the trainer. A writing style that is concise but thorough, easy to scroll through on a smart phone between clients, and professional, but fun. Thoughts that are based on research or experience.
Ideally, NFPT certified. We carefully consider other certified trainers and health field experts who have something to offer personal trainers, case by case. We like personal stories or recent research that flows into practical tips for a trainer to apply in their work tomorrow. If you offer any, or all of these things, we're looking forward to reading your work!
Submissions policy
"Like" our Facebook page

Submit a Word document between 400-1,000 words.
Submit your grammatically correct + proofread/cleanly edited pieces (hereby known as "Submitted Content") WITH 1 high-quality image, a professional headshot of the author and a 2-3 sentence bio to NFPT's Publisher, Beverly Hosford, at: [email protected]
Make sure your piece speaks to our target audience or it will not be considered.
Note the Following:
NFPT has the right to edit, modify, and delete Submitted Content without notice to best fit our blogs style and purpose.
NFPT has the right to use our own imagery in all Submitted Content.
ANY photos submitted must be fully owned by you and have no copyright infringements. We will NOT accept any photos not taken by you, unless you have consent from the photographer. Please disclose the photographer in any image you have permission to use.
Our goal at NFPT is to make sure our personal trainers feel like part of the family. The content we choose to publish on our blog + social channels reflects our mission and our values. Please speak to the trainer with a friendly tone without making assumptions that they're "doing something wrong".
We will edit, reformat, and choose imagery that best fits each submission.
Your Submitted Content may also be promoted on all or some of NFPT's social media platforms (Facebook + Instagram + Twitter + Pinterest) however, we expect you to promote your own Submitted Content to drive traffic.
We are only looking for original work that has NOT been published elsewhere. No work that was written for another blog + website will be considered if you do not fully own the piece and its content entirely.
Include a title for your article in your submission(s) that is SEO friendly and catchy — something that would grab your attention.
Make sure the first sentence tells the reader what to expect while grabbing their attention. This is often all people read before deciding whether to continue.
Topics we're looking for submissions on:
Client Relationships
Nutrition
Trainer Advice
Personal Training Business
Marketing
Exercise Programming
Special Populations
Sports Specific Training
Social Media Tips
Story about something you wish you knew sooner
Other topics are ideas are welcomed
By submitting your piece(s) to NFPT, you acknowledge and agree to the Terms of Use and to the following:
The Submitted Content is original work by YOU and its use by NFPT does not and will not infringe on the intellectual property of any other party.
If your Submitted Content has been previously published, you warrant that NFPT has all rights to use, reuse, post, and re-post the content. If you submit a piece that was originally featured on your own blog or website, we are happy to link back to the original publication if you provide us the URL.
NFPT has the perpetual right to publish and use the Submitted Content from any of our NFPT media and social platforms known and yet to be discovered. NFPT retains the rights and title to your piece and may publish, use it, or resell it.
NFPT does not pay for any work featured, published, or shared.
You agree to indemnify, hold harmless and defend NFPT against any and all claims, loss, damages and expenses including reasonable attorneys' fees ("Damages"), resulting from or arising out of the infringement of any third party intellectual property rights.
NFPT Writing Guidelines
We require citing any and all research-based content from a reputable source; scientific journal whenever possible.
Avoid any questionable sourcing, content, or cliches.
In general, we follow AP Style guidelines regarding numbers, capitalization, abbreviations, and punctuation, including only one space after a period or colon.
Numbers under 10, like nine or eight, should be spelled out, except in the case of ages (i.e 'my client, a 34-year-old woman').
Be precise, to the point, and clear.
Avoid using terms like "you see," or generalizing too frequently.
Use proper use of there, their, they're, etc…
Avoid rhetorical questions unless they serve a well thought out purpose.
Do not indent paragraphs, use major run-on sentences, or make paragraphs too long (longer than 6 sentences).
Include a title + headline in your submission(s); see more details under "Submissions Policy".
NFPT Commenting Guidelines
Please interact on our social media channels, comment on other's work, or on pieces you wrote to help grow their reach and help you connect with other readers and contributors. But please keep the following in mind when commenting on articles, whether they are yours or someone else's:
NFPT is about creating a family-oriented, supportive environment and community.
Please be respectful, supportive, and encouraging.
While we encourage discussion, and know you have the right to your own opinion and free speech, please do not disrespect, use profanity, or act maliciously.
You may not submit or upload content that is defamatory, harassing, threatening, bigoted, hateful, violent, vulgar, obscene, pornographic, or otherwise offensive or that harms or can reasonably be expected to harm any person or entity, whether or not such material is protected by law.
NFPT is about creating connections, so please jump in and get conversations going!
We have the right to moderate, monitor, and delete any comment(s).
NFPT has the right to remove any comment for any reason.
To get started
Check out the NFPT Trainer Blog and then contact NFPT's Blog Editor/Publisher, Beverly Hosford, to request additional information, ask blog related questions or to see how you can get started writing for NFPT!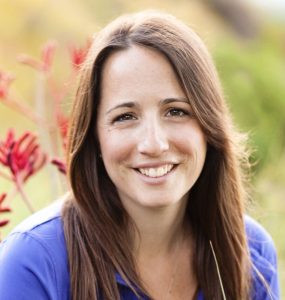 Email directly at [email protected]
"I look forward to discussing this win-win opportunity with you!"  – Bev