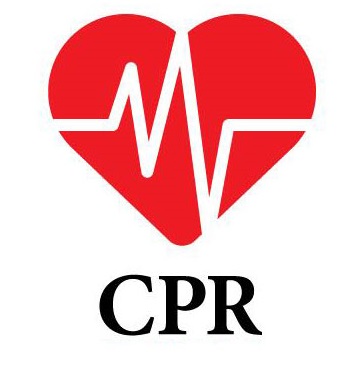 Every day, fitness professionals across the nation share their in-depth training and coaching skills, inspiring others to improve their health and wellness and to reach their personal fitness goals. Additionally, personal trainers are responsible for creating effective, safe exercise programs and positive environments for their clients.
To maintain their cutting-edge fitness knowledge, personal trainers and fitness instructors take continuing education courses and attend workshops in the always-evolving field of exercise science.
One of the highest-priority requirements in fitness education is most certainly a CPR/AED and First Aid certification.
Fitness-Related Emergencies Happen
When a fitness trainer's life-saving skills are up-to-date, they could potentially save the life or minimize further injury to a client or gym patron when an emergency situation should occur. Imagine if a client was to go into sudden cardiac arrest (SCA) during an outdoor boot camp or a step aerobics class—would you know how to respond until emergency medical services (EMS) arrive?
Or perhaps a new client not completely familiar with resistance equipment in a Functional Fitness or Core Fitness class is hit in the forehead by a broken resistance band and is bleeding profusely—would you be able to calm, stabilize, and provide First Aid for them until EMS arrives?
According to the Occupational Safety and Health Administration (OSHA), there are 220,000 victims of SCA each year in the United States. Waiting for emergency medical services (EMS) to respond results in a 5 to 7 percent survival rate. However, studies have shown with immediate defibrillation, a 60 percent survival rate is possible a year after a cardiac incident.
Recognizing the need for these required, critical response skills and to provide ease of access for personal trainers, the National Federation of Professional Trainers (NFPT) has partnered with MyCPR NOW™ to bring this online certification at a greatly reduced cost to its members.
MyCPR NOW™ online manuals and exams are publicly accessible so they can be used as references, allowing busy fitness professionals to use the site as a resource, as well as study and test at their own pace, if they choose to become certified with MyCPR NOW™. Courses are available in CPR/AED, First Aid and a combination course of both of these skills.


MyCPR NOW™ strives to stay current on industry standards so our online CPR and First Aid courses remain up-to-date and relevant. MyCPR NOW's online CPR certification and online First Aid-related courses allow fitness professionals to obtain the knowledge required to quickly and confidently respond to client emergencies, notify EMS, as well as stabilize and care for their clients until EMS can arrive. The goal of improving fitness is to improve overall health and the client's quality of life. Keep your clients safe and learn to save a life today.
NFPT CPTs Get Continuing Education Credits when submitting certificate/card for CPR/AED/First Aid! (0.5 – 1.0 CECs) SUBMIT MY CPR FOR CECs>>