A ROAD TO RECOVERY ADVANCES A MISSION THAT CONTINUES FOR 30 YEARS. NATIONAL FEDERATION OF PROFESSIONAL TRAINERS, NFPT, CELEBRATES 30 YEARS EDUCATING FITNESS ENTHUSIASTS AND CERTIFYING PERSONAL TRAINERS.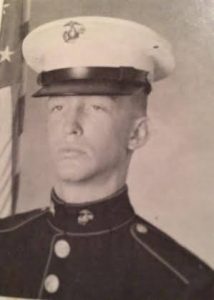 [LAFAYETTE IN, February 2018] Ron Clark, Founder and CEO of NFPT, was stationed at Camp Pendleton, Oceanside CA, in 1978. One day changed everything. During a combat readiness training exercise, Staff Sergeant Clark was shot. He was shot through his wrist, mid-stride while walking a perimeter, with a .50 caliber from over 200 yards away in an accidental field discharge. He was lucky that day. Though his military career had ended, his life's work had just begun.
Pain to passion. Passion to purpose. At the time, Ron had no idea that his road to recovery would be the foundation of his mission to lead people to fitness and better health. Clark took his own training, initially for the purpose of rehab, to a whole different level. What started off as a need for healing, became a dedication to strength, fitness and learning about how to affect the most positive change on the complexly designed human body. It took 10 years of learning and growing, of real-life experience and training for competitive body building that evolved later to a career with the Lafayette Fire Department while running a gym and working as a personal trainer. The sum of his own training and experiences ultimately led him to build NFPT. Early on, as a personal trainer, Ron discovered the need for an education and certification that was 'real-world'. He didn't feel as though the certification courses, at that time, were relevant to him in his day-to-day practice. He set out on a journey to help people like himself to put their passion to work with an education built on back-to-basics principles. Mastering difficult concepts delivered in plain language and utilizing training methodologies that work, despite the latest trend, are the supporting missions of the NFPT organization and community. NFPT works to garner the talents of fitness enthusiasts who desire to be personal fitness trainers.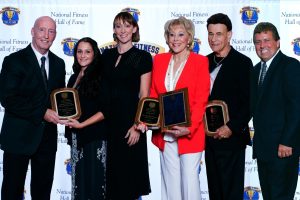 In 1988, the National Federation of Professional Trainers certified its first personal trainer. NFPT's conception began with literal blood, sweat and tears as it was grounded with roots of the real experiences of its founder. NFPT applies ground level training methodologies in its practical approaches to its education and curriculum, and certifies trainers based on assessment of their skill sets in exercise science foundations. Today, still family owned and operated, NFPT has thrived as a supporting community of trainers and fitness professionals who embody the essence of passion turned purpose that started it all. For more information about NFPT's history and mission, go to www.nfpt.com/about.
"NFPT is different, we're unique in our approach to learning but we're most different in how we care about our trainers. In all things, you get what you give. We give to our trainers in ways that are personal because it's who we are. Our trainers return to us a renewed daily energy that encourages our advancements and new developments. I know what personal training can do in the lives of the trainer and those they train, because I've lived it firsthand. This industry blessed me with my calling 30 years ago, and I have continued working in it ever since. There's no other industry with a steadfast desire to get people engaged in improving their quality of life through fitness, and there's nothing more fulfilling then seeing it grow" – Ron Clark, NFPT CEO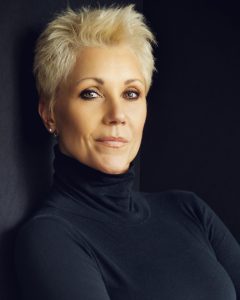 "Being a personal trainer has been the most rewarding career choice I've ever made. After 25 years of acting and entertainment, I met a personal trainer with the NFPT, his knowledge was amazing. I investigated the many affiliations but none of them offered what the NFPT did. I feel blessed to be a part of such a committed organization!" – Debrae Barensfeld, NFPT-CPT, NitroForce Sports co-Founder. (check out what they're doing at www.thenitroforce.com)