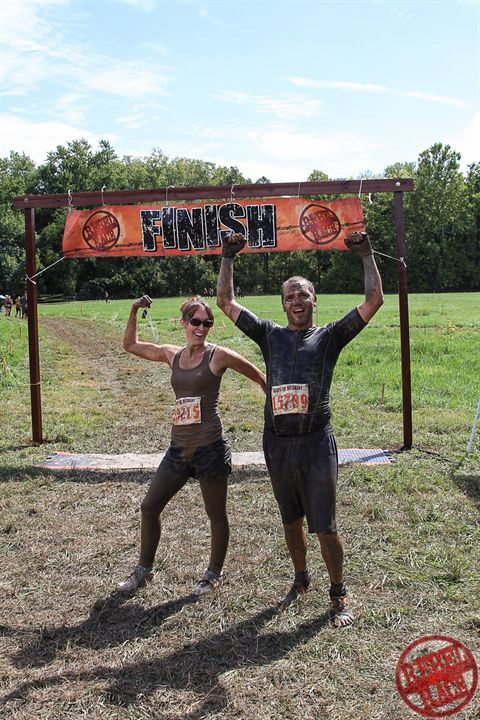 There are a lot trends that come and go in the fitness world. And along with them come a varying amount of opinions on them. Make sure you have some trusted sources to formulate your own opinions from.
CrossFit
Our concern for Crossfit, specifically, is that it is not safe for everyone, especially in respect to proper form and injury preventing movement. The model is great for teamwork, positive environment and self fulfillment, but safety protocol and purposeful movement should always be the focus.
It's not for everyone, as is the claim. In fact, it's not really a fit for most people. For example, clean and jerks are full body movements and are designed for explosive power fueled by the nervous system. By design, the benefit of these movements max out at 4 reps, but Crossfit requires high reps (20) coupled with other exercises that immediately follow. The snatch is the most dangerous Olympic lift and, in most cases, even high level athletes have no need to perform it. Ironically, these lifts are a Crossfit favorite and a staple of their programs.
Olympic lifting is a science and is an actual sport performed at a very high level. The biggest issues are the rep ranges, lack of individualization and no progression exercises to prepare you for the intense training that is this program's focus. A great deal of speed and skill are required to properly perform these lifts. The body cannot properly produce energy for these types of movements beyond 4 reps, which is why form breaks down. Do your research on the science of Olympic lifting.
Check into how the energy systems work, muscle fiber recruitment relative to resistance and rep ranges and recovery. You'll find that this is not a style of training for the general fitness client or even the athlete as it could be dangerous unless highly trained and educated on the purpose of Olympic style lifting. In short, performing CrossFit will only make you better at CrossFit and may set you up for unnecessary injury and liability risks.
HITT
High Intensity Interval Training can be successfully applied to varied environments from athletes to weight loss. Clients at any level can benefit from this method, as long as it is tailored to their individual needs and the intensity is modified to the person's ability. It can be a super circuit with spikes of high intensity or a hard core movement coupled with a recovery exercise as an active rest. There are so many ways you can integrate this into your routines.
The concern with HIIT is that inexperienced trainers run a risk of injuring people because of the go hard nature. NFPT recommends that a trainer learn a more detailed evaluation process and take more courses on exercise prescription before advancing clients to this method.
Tabata
The Tabata protocol has been scientifically proven to be the among the best ways to increase ones anaerobic threshold. The over-exposure to lactic acid helps the body adapt to be more efficient at sub-max levels.
It is NFPT's recommendation that anyone who is a competitive runner have at least one day a week of a Tabata training session. If the 8 sets, 20 second work/10 second rest is too difficult, then decrease the work load to 15 seconds and increase the rest to 15 seconds. Over time, work your way up to the designed program.
The most important thing to understand about the Tabata protocol is that the cool down is not only necessary, it is REQUIRED.  Not cooling down properly could cause peripheral blood pooling, settling of metabolic waste products (which could delay the healing process and cause stiffness) and rapid heart rate decrease, instead of gradual.
Tabata is a great program, similar to HIIT, but specific to cardio, without any resistance training. It is imperative that a trainer learn the fundamentals and not start every client on this program. Progression is key for any of these intense training program.
Tough Mudder
Training for extreme events is all about the individual. People with injuries are only going to hurt themselves more doing extreme things. NFPT believes participants should understand the risks and know that these events are more for fun than they are for gainful benefit, and they are not for de-conditioned people with injuries.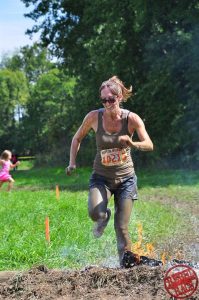 It is important for participants to get expert advice when deciding on a routine. Exercise selection, correcting movement patterns and course intensity are the most important components.
Unfortunately, some people who work out on occasion automatically think they are experts and can train for anything. But injury occurs more often than not as the result of this way of thinking. The more extreme the program the more science you need to know to make it valuable and applicable.
Here at NFPT, we know trends when we see them. We see their benefits and their downfalls. We have recently created new, more advanced programs in the areas of functional movement, stretching, plyometrics and running mechanics. These courses are extensions of our CPT program which offers certification for the trainer who works with apparently healthy, general fitness clients. It is our intention to continue developing on these and other new courses on a consistent basis.
New Trends with Children and Seniors
Along with these new trends comes the risk of injury in all different populations, including children and seniors. We advise trainers to always take into account their clients age and general health before giving specific advice or workout regimens.
It is the opinion of NFPT that kids should not do any intense type of training before the age of 16, but, as always, it is all about the individual. Young children should enjoy playing sports and integrate good habits like dynamic warm ups and static stretch cool downs. Having kids do body weight exercises, medicine balls, bands, basic running mechanics and very basic fun foot work is enough to get started and help prevent and correct any dysfunction while developing a solid foundation. Kids shouldn't train 'hard core' for many reasons.
Seniors have no reason to work out at such a high intensity, especially to start. This is where trainers need to adjust intensity relative to the client needs and ability. For example, a senior program could follow the same format as a HIIT circuit program but be less intense with longer active rests.
To start, trainers should do all low level activity floor exercises, coupled with supported standing exercises to create a baseline to build from. As the client progresses, the trainer can do more challenging full body movement exercises, like a medicine ball squat to overhead spike, followed by a medium weight band row, ending with a simple foam roller thoracic mobility exercise before repeating, for example.
Beginners are much like seniors because everyone should start easy. It is better to be safe, you can always progress to a more challenging program. Some trainers worry too much about 'whipping people into shape' but that can be a really bad thing to start out with. You need to educate your client and provide them with the tools that they need to achieve their goals. Progressions and education are the key components to a safe and effective training program.
Health Clubs Beware!
Health clubs that offer these types of workouts need to be aware of what they are getting into. Be aware of trainers that have a bunch of fancy intense moves with no progressions or modifications. Just because a trainer has a certification, and/or a group exercise certification, doesn't mean that there isn't a responsibility of the club owner/manager to confirm their skill set.
Risk to the club is higher because, even if you do things perfectly, injuries are more likely during intense training. Then, if you throw in an inexperienced trainer without proper education and experience, you have a much bigger risk on your hands. Education and training will always reduce risk.
Trainers providing these intense programs should have a strong background in human movement, sports training, anatomy, 3 years experience, multiple certifications and specialty courses. Client screening is a huge must, and minimum health requirements must be met. We advise having beginner classes that require successful completion before signing up for advanced classes.
Education is Key
NFPT believes there should be more education required for these types of intense/more advanced training programs. Certified Personal Trainers must understand the importance of not working outside of their scope of practice and be willing to dive in to the real science that needs to be completely understood before conducting intense sessions, or the risk of injury greatly increases.