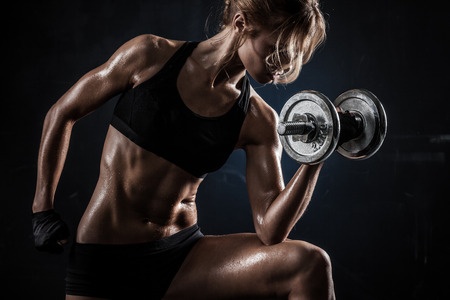 This month NFPT featured an article that opened the hearts and minds of many trainers, two blogs that provide practical workout programming you can use tomorrow at work and a video that helps you build a stronger business.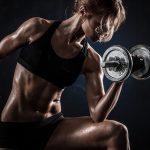 Women and Weightlifting: The Good, The Bad, and The Truth
Can you imagine a world in which women's muscularity is considered attractive and a highly prized attribute? Muscles can be powerful and at the same time aesthetically pleasing. Muscle mass is what provides a woman with a fit, lean shape, especially when combined with a healthy, prudent meal plan. Yet, so many women still cringe at the word "muscle". Cathleen Kronemer – certified trainer and professional bodybuilder captured the attention of many NFPT Trainers with this article.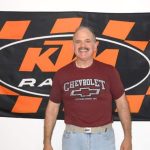 Got clients in their 50's who want to lose weight and build muscle? John Rutnik, NFPT author, and trainer walks us through his own journey of getting back in shape at 50. He created a program that allowed him to go from my starting weight of 230 pounds at 27% body fat down to 190 at 10% body fat in 24 weeks. This is a great program and can easily be adapted to fit a wide variety of clients.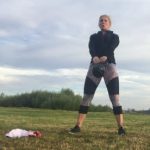 Try These HIIT Variations to Avoid Client Boredom
Join Theresa Perales, NFPT author and trainer as she explores Pyramids, To-Do Lists, Circuits, and Add-Ons as ways to vary HIIT protocols. Getting creative with the protocols and work-to-rest ratios is the key to keeping clients coming back for more. Videos included!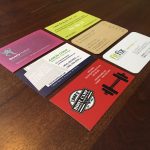 NFPT Live: Business Card Basics for Personal Trainers – Ep 36
Technology is on the rise, but business cards still have an important role in the life of any professional. Here's how to design yours, make it stand out, and make the most of using and "trading" it.
In this episode we talked about:
What needs to be on a business card? (2:08)
How do you make your card stand out? (5:55)
Get feedback from outside/potential clients (8:35)
Why business cards are still valuable and how to use them (10:31)
Give your card AND ask for the other person's – reciprocity (13:35)
[info type="facebook"]Contribute to the conversation in the NFPT Facebook Community Group.[/info]