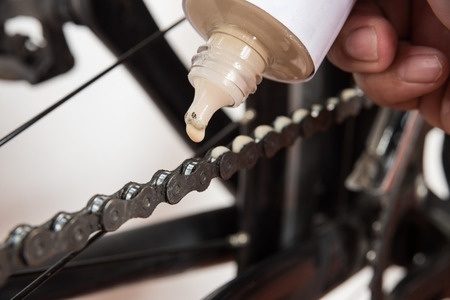 This can be tricky because there are a few factors to consider when figuring the frequency to apply lube to your bike chain. We all know that a dried out chain is bad but, on the flipside, too much lube will give you headaches in the form of a gunked-up drivetrain, bad shifting, and grit sticking and forcing its way into hard-working components and shortening the life of your shifter cables. So let's get to it. How often should you apply bike chain lube?
Fast answer: A good rule of thumb is to apply every 100 miles and after each time you ride in wet weather.
Extra info:
Frequent long-distance or hard and fast rides require you to lube more often, and the type of lube does matter. Dry weather and riding on dirt paths call for a lighter lube that won't attract and hold dirt and grit. Wet weather requires a heavier, more durable lube.
Eyeballing your chain can go a long way in helping you with your judgement call. If your chain is shiny and clean-looking, it probably is a bit too clean, meaning dry! You don't want to see your reflection, you want to see a nice matte gray on your chain-link surface.
Listen to your chain. If you hear a whistling or hissing from your chain while riding, that means it is too dry.
Apply lube at least 10-12 hours before your next ride to give it time to set.
Our two cents: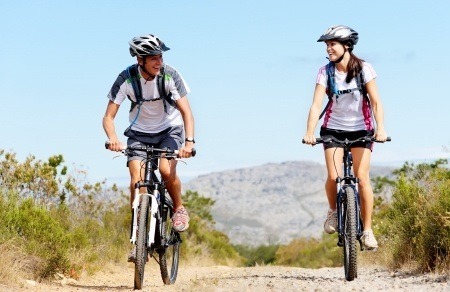 We love bike chain lube that comes in a dropper-style bottle. Spray lube is a great product, but it's more difficult to control the output: you don't want to coat the side plates of your bike chain! Lube on the side serves no purpose except to hold dirt. We use Finish Line Dry; it comes in a dropper bottle and is good for all riding conditions, but there are lots of brands to choose from.
After you apply lube, hold a rag lightly on the side plates of your chain, and spin the chain backwards to remove any errant lube.
Now get out there and ride!