Meet Ramon Maisonet, born in NYC and raised in upstate NY and also Puerto Rico where he developed a love for the beach. In his youth, Ramon ran track and played soccer, touch football, and handball. He started "working out" in college, where he majored in Psychology, eventually going on to grad school and practicing counseling in Puerto Rico. He later developed an interest in canyoneering, paddle boarding, and swimming, including deep water swimming. He also has been practicing yoga for the past six years. After becoming a dad, he went from soccer dad to soccer coach successfully leading youth teams to several championships–one of the most rewarding experiences of his life: motivating young people to work hard and develop a sense of purpose. 
After losing his counseling business to Hurricane Maria, he relocated to Florida where he is working towards completing his licensure to practice as a Mental Health Counselor. Ramon is also certified as a Life Coach. He employs change, adaptation, and transformation as guiding principles in life and bringing all three into his professional and personal life. He not only encourages people to be the best they can, but also challenges himself to learn new skills and achieve personal growth.
How long have you been certified with NFPT?
Although I've been a fitness enthusiast most of my life, I'm a newbie to the discipline of personal training having been certified as recently as January 2022. Choosing to certify with NFPT was the universe responding to my quest to find a discipline that could incorporate all of my knowledge, skills, and interests. I was at my gym one day and I noticed several NFPT postings about getting certified as a personal trainer. So the universe led me to NFPT!
Why did you decide to become a personal trainer?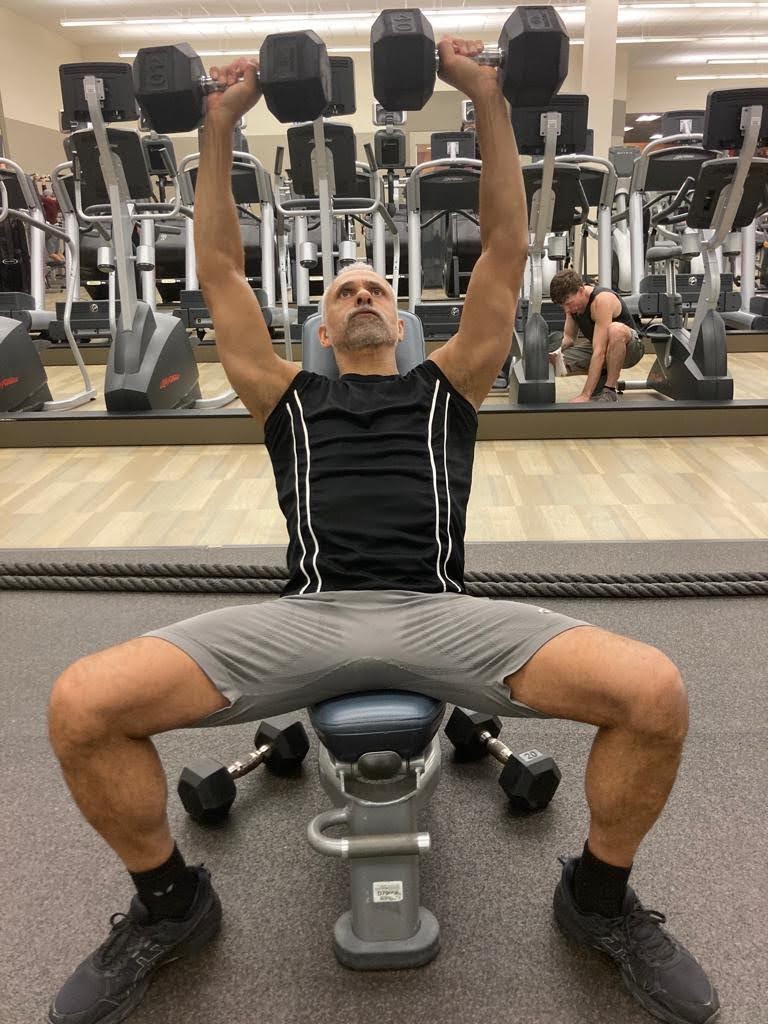 For several years, I had been wondering how I could take a holistic approach to health that encompassed body, mind, and spirit.The idea of using my skills as a therapist, my knowledge of the spiritual realm through meditation and yoga, and my knowledge of exercise and nutrition (gained from my own experiences), led me to the conclusion that true health must start with a healthy body, which empowers the mind to expand its limits, reaching the spiritual plane where one may find balance and inner peace.
What has been your biggest challenge as a personal trainer?
I have found that the biggest challenge to date for me in the industry is helping people to understand that working towards having a healthy body, mind and spirit on a daily basis is an expression of self-love and gratitude to the forces that created the universe.  By not embracing this, people may be destined to seek immediate gratification and quick fixes over long-term commitment to a healthy lifestyle.
What has been your biggest accomplishment in the fitness industry?
I'm new to the industry so I think to date my biggest accomplishment in the fitness industry is to have embraced it and jumped in with both feet. As I and other trainers continue to learn and grow within the field, the field also grows and touches more lives. 
What has been your most rewarding experience as a personal trainer?
Recently, one of my new clients expressed to me in a text message "I feel like we (she and her husband) have opened up a new chapter in our lives that we have not touched. We have gone on two nature hikes and swam with our grandchildren". Returning vitality to people's lives–it doesn't get more rewarding than that!

\
What role does social media play in the success of your business?
Before becoming a trainer at the beginning of this year, I hadn't really been a fan of social media, having used Facebook only briefly several years ago. Now I see it as a way to gain exposure and connect with people around the topic of health and fitness awareness.
Any advice for people thinking about a career in fitness?

Try to rid your mind of preconceived notions about fitness, which too often have something to do with media images of ripped, muscle-bound people performing incredible feats of strength. In my view, fitness is about reaching your maximum fitness potential no matter what your age, whatever health conditions you have, and regardless of your current level of fitness. If you help a 70-year-old regain lost strength and mobility, you've done just as well as if you helped a triathlete perform at their best. 
What are your plans for the future?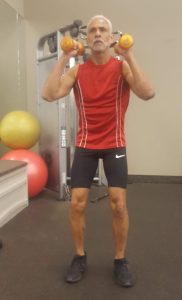 Just like I discovered and became passionate about the mental health field over 35 years ago, I've discovered a new passion that will inspire me for the next 35 years. My immediate plan is to incorporate my business while I continue honing my skills with my own personal trainer whom I'm shadowing to gain more experience. I've already started training my own clients and will continue to build my practice.
Eventually, I'd like to establish an exercise studio and learn to use social media to educate the community using my knowledge of psychology and fitness to motivate people to stay healthy at any age. I see the field moving partially away from focusing on image to an emphasis on overall health. The end result may not necessarily be the body of a Greek god/goddess (which is okay, too!),  but increased awareness of and implementation of a healthy lifestyle.
---