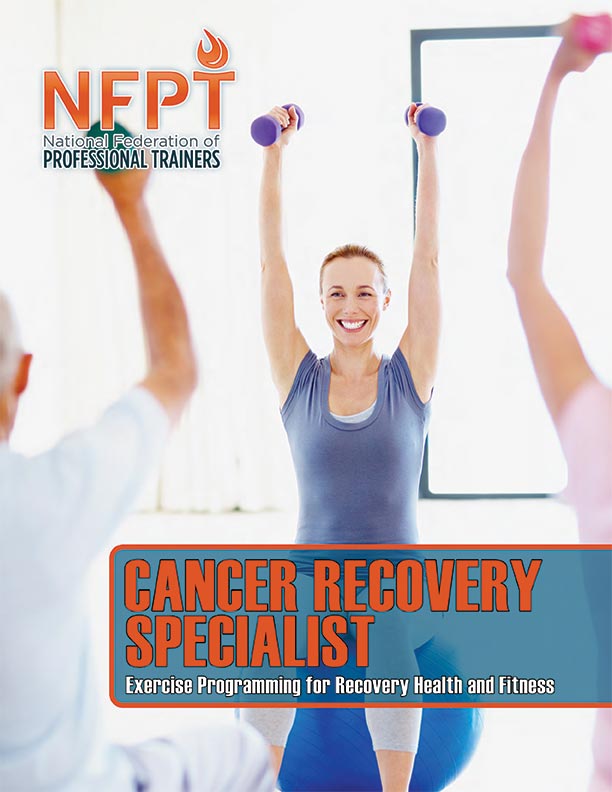 An estimated 1.6+ million Americans will be diagnosed with cancer in 2015, according to the American Cancer Society: Cancer Facts & Figures 2015. It's likely that you either know someone personally who has or had cancer, or have gone through treatments yourself. We're seeing cancer rates in this country climb drastically and, regardless of what that is attributed to (i.e. the chemicals that we have grown accustomed to ingesting), the fact is it doesn't seem to be lessening.
The good news is that death rates for cancer patients are on the decline and have been steadily decreasing exponentially over the last 20 years. One reason? Technological advancements. The medical community knows how to better treat for various cancers and these treatments and surgical procedures are much more successful than ever before. Another reason? Preventative measures. Prevention is key, an ounce of it is worth a pound of cure, and we all know that's the truth. More and more people catch cancer in its early stages and are able to treat for it before it becomes life threatening. Thank God for modern medicine, and for the people who are the hands and feet of advancements in technology and preventative care.
For you, the personal trainer, life coach and fitness motivator, I'm going to guess that you've had a client, or potential client, who has undergone cancer treatments and/or surgery. And, if you haven't yet, you most likely will. Here's the thing, having cancer or being treated for cancer doesn't mean giving up on health and fitness – actually, it should be just the opposite. The better you are to your body, the better it will be to you.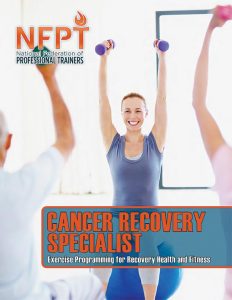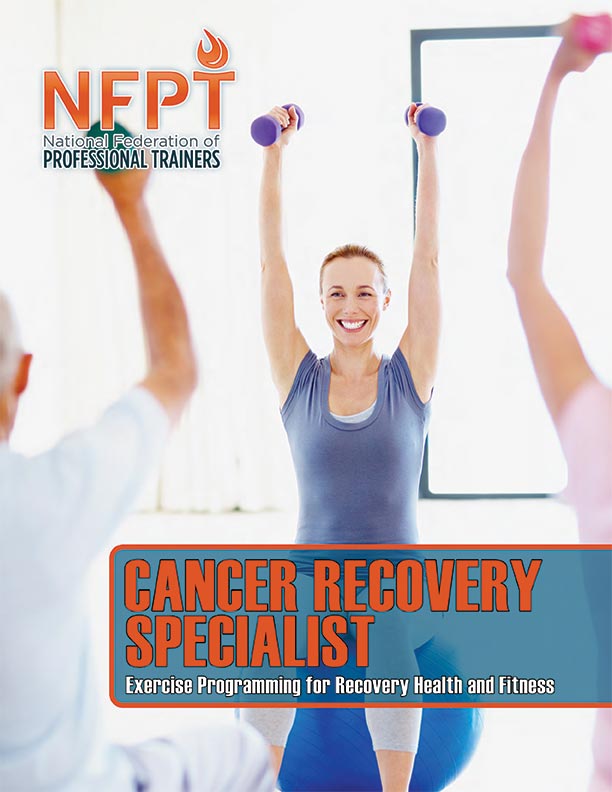 For cancer recovery patients, a big part of recovery is to pay special attention to your physical and mental well-being. Of course, the physical activity part of that equation may be limited slightly or greatly depending on the extent of prognosis and treatment – but, in any case, we know that it is not true that inactivity will speed up recovery or lessen fatigue. To be completely inactive after cancer surgery and/or treatment will cause more fatigue and will in fact slow the recovery process down.
Again, I do repeat, 'physical activity' is different for each individual, it is not a one size fits all program. For example, my 82 year old great aunt just had surgery to remove colon cancer. She is under doctor's orders to walk down the hallway and back to her room 4 times per day, and that is all that she can and cares to do. For her, this level of physical activity is all that she needs at this stage, and it may be, given her age and the extent of the cancer, all that she will ever need moving forward. But there are a growing number of young people who battle with cancer and who would greatly benefit from a regular exercise program. Cancer isn't just an elderly disease like we once were accustomed to. I remember there being a time when it was rare news to hear of a friend or family member under the age of 40 going through cancer treatments, now it's unfortunately not so surprising.
So we set out to help you, to help others. NFPT partnered with Carol Michaels of Recovery Fitness® to create a course that will help cancer survivors return to the activities that were enjoyable to them before the diagnosis. We want to show you how to implement safe and effective exercise activity that will strengthen the cancer survivor, physically and mentally.
We came together to create "Cancer Recovery Specialist", a course for personal trainers who desire to work with cancer patients for the improvement of their overall well-being.

Carol Michaels has over 18 years of experience as a fitness professional and cancer exercise specialist. During this time, she has worked with hundreds of cancer patients. Recovery Fitness® was developed from data collected from her fitness training practice and the collaboration of many health professionals. The Cancer Recovery Specialist course will teach you how to implement a cancer exercise program that is empowering for cancer patients.
Nancy Elliot, MD, FACS, and Director at Montclair Breast Center says it best, "After breast cancer surgery, I advise my patients to take steps in a positive direction and improve their emotional, spiritual and physical health. Our physical bodies carry us through this life and are intimately connected to our emotional and spiritual health. We cannot heal one without the others. I personally have changed my life for the better by starting and maintaining a regular exercise program. Part of my responsibility as a healer is to inspire my patients to take care of their own bodies after breast cancer treatment.
Carol Michaels' sensitive and personal approach to cancer recovery fitness has helped so many of my patients achieve wholeness and the ability to be optimistic about life again. This is a vital part of the recovery process."