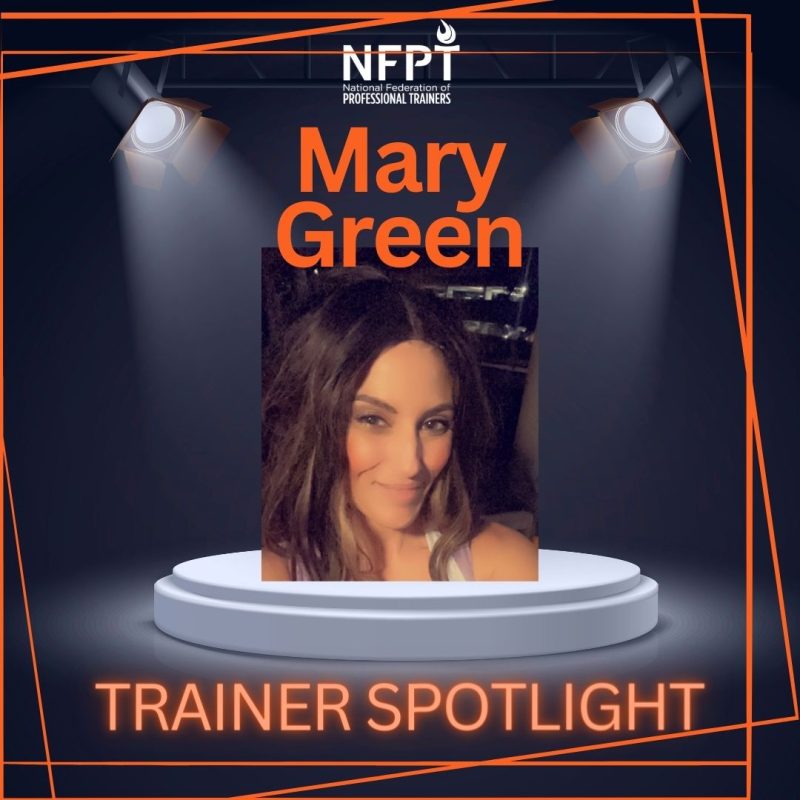 Meet Mary Green, NFPT-CPT and Master Trainer currently working at Snap Fitness of Hockessin in Delaware with an undergraduate and Master's degree(s) in Business Marketing and Management. After being in corporate America post-college, she found her true calling after a car accident almost paralyzed her due to a C2 and C3 vertebrae fracture at the top of her spine. What seemed like a disaster ended up being the turning point in her life.
Her doctors allowed her to bypass surgery so long as she wore their designated neck brace until cleared (she was told it would be minimum of 6 months and could be up to 9). Once she was cleared she had a long time to think about what she wanted to do/be. Realizing how precious life was, she didn't want to just work to get a paycheck, loathing going into the office every day. The turning point was when she fell in love with running and then realized how great the community of runners and gym goers was.
Always passionate about sport and fitness, putting herself back through school to get her DPT, the real game changer and decision to be a CPT over 8 years ago was that she would be able to share her passion and build a community of like-minded people. The health and fitness industry is saturated with myths that say "this is right or wrong" if you want to lose weight or look a certain way. These myths are typically quick fixes that have short-term benefits but are not worth long-term negative effects.
Mary truly believes and tells all her personal training clients that there is an alternative that is not a fad but a long-term transformation that will inevitably lead to a happier and healthier life. In order to do this, she has had much success with her clients and people in the fitness industry just teaching them to learn the knowledge to maintain their fitness and continue to work towards goals short and long-term with a professional that has the knowledge as well as independently.
It really is this that drives her forward and inspires her to continue to grow and develop fitness workouts so more people can enjoy the benefits of a healthier, happier lifestyle.
Mary, how long have you been certified with NFPT, and what made you choose it?
I have been certified through NFPT since 2016. I loved the runners high and wanted others to experience a natural healthy way to feel good without the quick-fix methods that are usually bad for you and do not last. I wanted to help people because helping people makes me feel good and gives me value while giving them value too!
My mentality is that fitness should be balanced with a person's lifestyle to remain sustainable. It should be accessible and enjoyable whilst being tailored to measurable and realistic goals. When I started my career in fitness, I wanted to share my knowledge and workout programs with others. It brings me joy to see my clients succeed and reach if not surpass their goals. The intrinsic value I get from ensuring that regardless of ability, my workouts could be used to support a healthy lifestyle for anyone from beginners to Olympic athletes.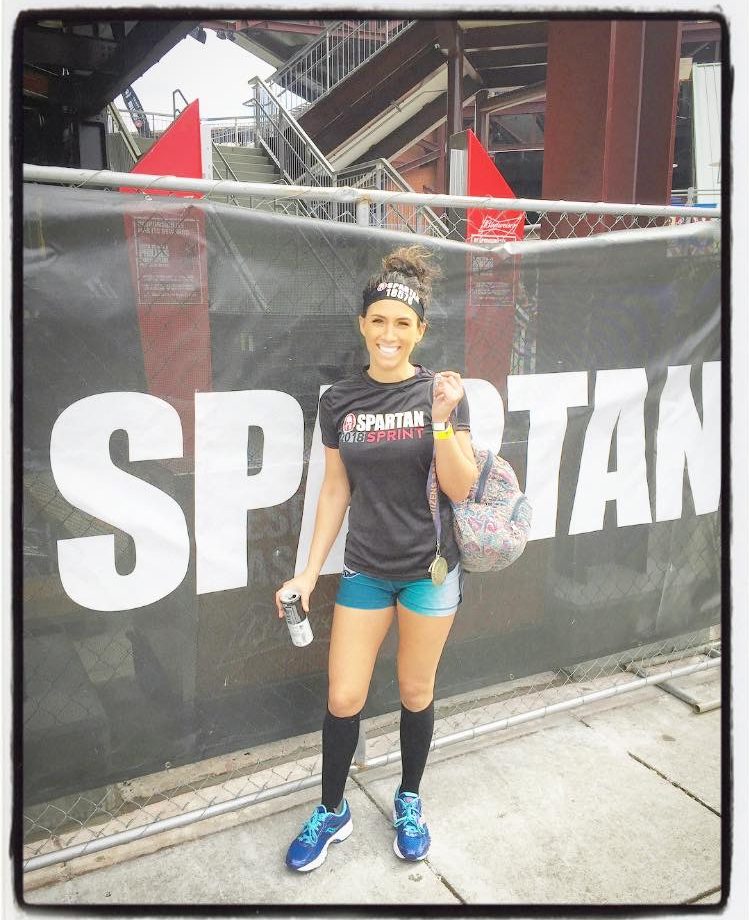 How you are currently utilizing your personal training certification?
Fitness changed my life. It was my way to channel negative emotions, and provided the release and strength I needed to get through some tough times. I am training 25 clients currently individually and teaching three classes (TRX, Cardio Kickboxing, and an Outdoor Boot-camp).
My clients' ages range from 10 to 70 and their fitness levels range from poor to above average. Some have chronic illnesses they have restrictions on the exercise program I create, which helps so that I don't do anything out of the scope of practice I should be doing or possibly unintentionally causing harm by not following protocol for a person who, for example. has diabetes or is pregnant.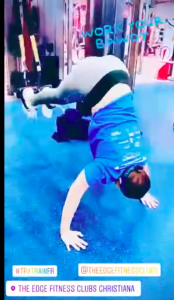 My main approach is broken into FIVE key components:
1) Assessment of fitness level and goals
2) Designing a specific fitness program based on assessment + what they are looking to get from training (ie: goals)
3) Set-up: ensure that the proper equipment and items are in place for the client (like their shoes) as well as fitness tools (kettle-bells, barbells, TRX straps, medicine balls, etc) are all in place ready to go prior to the start of the session/workout
4) Execute or basically–start! this is the beginning of a great relationship + journey not just with you and your client but with them and themselves
5) Retention and re-assessments: This is the part where I make sure to motivate and tell my clients not to give up before the magic happens and also 4-6 weeks after initial assessments are done I like to re-assess and show any changes/improvements.
Starting a fitness program may be one of the best things your clients can do for their health. Physical activity can reduce risk of chronic disease, improve balance and coordination, and manage weight — and even improve sleep habits and self-esteem!
What is the biggest challenge for you as a personal trainer?
The biggest challenge as a trainer has been staying consistently busy. When I worked in a corporate gym there were limitations until I started my own business. Being a trainer and having your own business comes with different challenges too. The hardest thing at that point is making sure that you marketing your services well and are able to close leads, in combination with providing personal training services; it all becomes overwhelming. When you are an entrepreneur and open a new business, it usually means you are doing it mostly yourself, until you can afford to hire others to help.

What has been your most rewarding experience as a personal trainer?
The most rewarding experiences as a fitness professional have been watching clients complete transformations. Listening to clients say, "Thank you for you help," in person or reviews online. That's been the most rewarding since we normally don't give ourselves enough credit.
What has been your biggest achievement in the fitness industry?
My biggest achievement as a trainer has been going from training in the park because I had no money to open my own gym at the time to opening two locations in a matter of 4 years and building a team in both locations.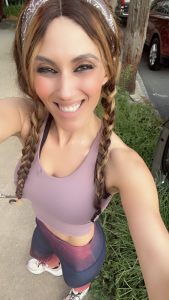 How has social media played a role in your fitness business?
Social media has truly helped with brand awareness. Spreading the word about my services to locals and surrounding neighborhoods really did make a difference.
Any advice for people thinking about a career in fitness?
I would advise those new to the industry to choose a smaller gym that's more intimate. That will help hone and build your craft. Joining a team that truly cares will help to learn a lot more and will allow you to get busier faster.
Do things differently, continue applying science, and help others reach their goals. Always focus on both sides of the business. It's not only about the front end dealing with clients face to face. Learn the back end because that's what will keep the doors open. As fitness trainers we love doing our job but until we make enough money to pay someone else to do it. Be sure to set a budget aside for marketing.
What does the future hold for you and for the fitness industry?
My vision is to grow my brand and team to other states. Paving the way for others who share a similar passion for helping to change lives. As the industry has become saturated with boutique fitness gyms and other kinds of gyms I'm focused on continuing to be different in the industry.
---