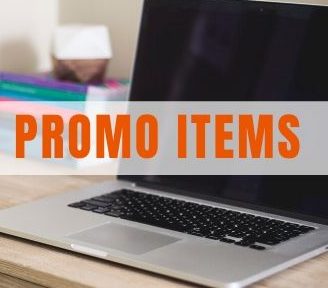 Whether you are looking to grow your fitness business, get your name out in your community, or have swag on hand for your clients, personal trainers might want to consider offering some trendy and useful merchandise and promotional (promo) items. When done right, selling these items can bring in more revenue, and having simple, low-cost promo items on hand can help with your brand awareness. 
Before you consider stocking your shelves or home office with merchandise and promo items, make sure you have put in the foundational work of creating a strong brand, and business plan for your fitness business. 
Merchandise and Promo Options
Shirts – T-Shirts and tank tops are a simple and classic way to show-off, and promote your business. You can easily order custom-printed shirts and other basic clothing items from your local apparel print shop or from online vendors. Although neutral colors are always classic, bright colors are on trend for athletic clothing items. 
Water bottle or beverage container

– Many of your clients likely carry some sort of beverage container with them to the gym, to work, to the park, on road trips, etc. Consider branding a quality beverage container product like a stainless steel water bottle, or a BPA free shaker bottle.

Headwear

– There is a large variety of headwear for every client demographic. Whether you're training golf enthusiasts, yoga lovers, bodybuilders, or avid cyclists, there are plenty of stylish headwear options.

Athleisure

– Athleisure isn't just perfect for the gym. It's good for weekday trips to the grocery store and weekend trips to the park. Athleisure has been a growing trend and there's no sign that its popularity is slowing down. These are items with a higher price point than t-shirts and headwear, so choose carefully for your target market and brand. 

Sunglasses

– Sunglasses are a low-cost promo item that you can use as a giveaway item at business expos, donate for local events, or gift a client when they refer a friend to you. These can be easily ordered from online vendors.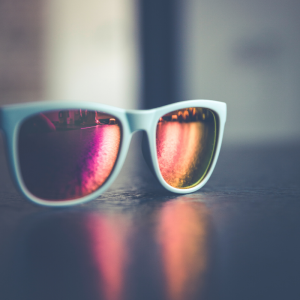 Branded business cards

– If choosing the perfect combination of hoodies and branded leggings seems a little overwhelming, start with a business card. Make sure to include your logo, and basic information like your name, credentials, phone number, email, website, or social media handle.
If you've established a strong brand with a well-designed logo, you can start growing awareness around who you are and what you do through wearable and useable merchandise and promotional items.