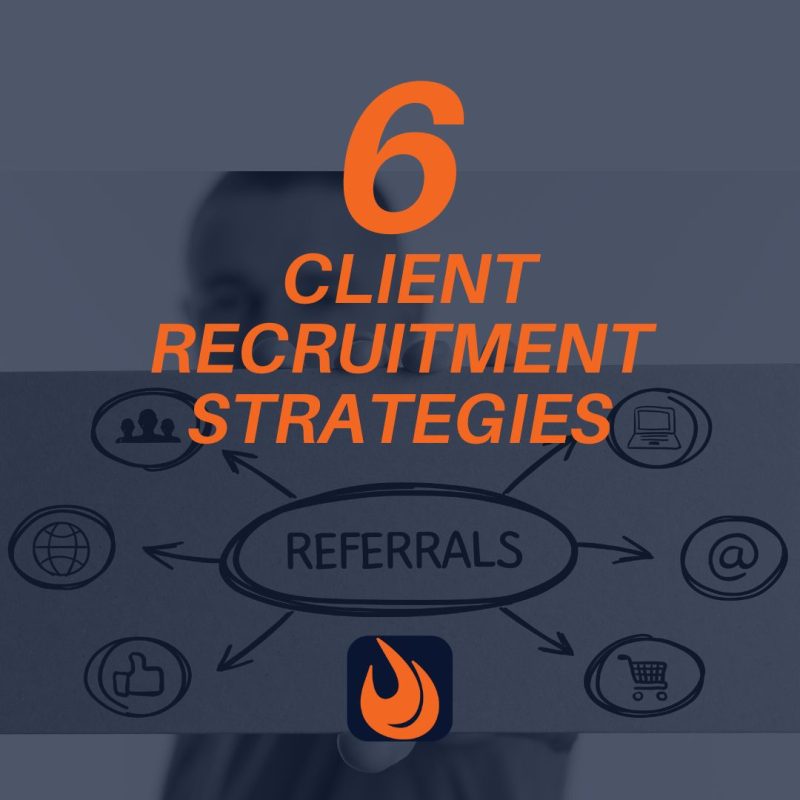 Finding personal training client recruitment strategies that work for you is key to staying in the fitness business. Many times, fitness professionals overcomplicate the recruitment process and/or overextend themselves financially in trying to advertise their services in every conceivable space and place. Sometimes, more is just more – and not better. The simplest strategies often work the best. Here's a look at six simple personal training client recruitment strategies to employ as you build your business as a health professional and personal trainer.
6 Best Client Recruitment Strategies
Ask for referrals. It is ok (and common) to ask your current clients to refer their family, friends, and co-workers to you. I like to offer buddy passes for current clients so they can invite a friend to a free session. Another tactic to try is offering discounts to current clients on a training package if they refer a friend to you.
Offer a free trial. Prospective clients might be hesitant to commit to a full training package – especially if they are early in the change process or experience intimidation in a gym or studio setting. A free trial session or group fitness class experience allows potential clients to try the service out without obligation while providing you the opportunity to build rapport and showcase your skill set (don't forget to have them sign a waiver!).
Create a challenge. This can be a fun way to engage current and prospective clients. Host a "10,000 steps a day challenge" before the holidays to help individuals build a habit of movement before the chaos begins. Or create a theme-based challenge such as "around the world" or a behavior-change challenge such as boosting hydration. A challenge can help you generate new leads, reconnect with past clients, and encourage social support.
Check in with past clients. If you do not yet have a system for staying connected with previous clients, create one. A simple check-in message to see how they are sustaining their healthy habits or if there is anything you can do to support them. You can also promote any upcoming events or challenges you have in store.
Get social. I had to work hard to take my own advice as an introvert, but I can tell you – it pays dividends. Get out there; attend business after hours, volunteer in your community, and attend different community events. Another great idea is to attend your clients' events – if they host a holiday party, or give a presentation, engage with them. It's an opportunity to continue to build rapport with existing clients and meet prospective clients.
Create content. Creating great content that meets a specific need for your audience or niche market is one way that potential clients will find you and investigate what you have to offer. Prioritize your website and the social media channel your market gravitates towards the most. Start small and build from there.
Ways to recruit clients are going to vary by population, demographic, and professional style. These six ideas above represent basic client recruitment strategies that are low-cost and don't require a ton of resources to organize. Give some thought to what strategy or strategies speak to you, your philosophy of personal training and coaching, and client retention, and implement what feels good to you.