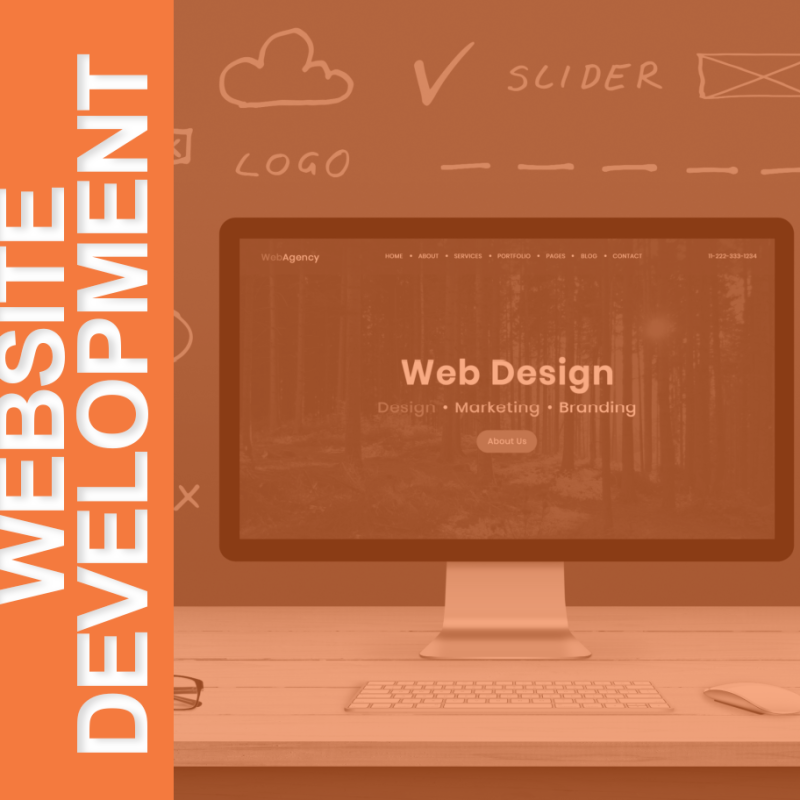 Creating a consistent and quality web presence is important whether you're running an online, hybrid, or face to face fitness business. Developing a consistent look and feel as well as targeting your unique message to those you serve and hope to serve in the future can be a challenge. Before jumping into the development side, spend some time reflecting on critical questions that will help guide the developing a website and social media existence as a business owner and fitness professional.
Developing a website is more than designing a logo and tagline. It's about the entire user experience, the navigation, the content, and the audience message. To design a great website consider asking yourself these questions before seeking out a professional to design your site.
5 Questions to Ask When Developing a Website
The Message
The message is all about what you want your clients or potential clients to see and hear when they visit your site or social media platforms.
What is the primary message you want your audience to hear?
What are the top two goals you intend to achieve with this site?
Who is the target audience? Be detailed and specific here.
How do you set yourself apart from other competitors? What is your "thing"?
Why would clients choose you over others? What experience can you offer them?
The Perception
These questions relate to how you want your clients to perceive you and what you are offering them.
Think of three to five adjectives to describe how you want others to perceive your site and presence? (Friendly, authentic, energetic, for example).
What is the biggest challenge you face in conveying this perception or getting it across to your consumers?
What visual elements come to mind when you imagine the perception you want to create?
Research other websites and bookmark those you find compelling or those that create a similar perception (this is for inspiration).
Client or Consumer Action
 Here, you want to identify what steps you want a client or potential client to take after visiting your site.
What is the primary call to action you want customers to engage with on the main page? This might be "download this sample program", "contact me now for a free consultation", or "order now" CTA's.
What is the primary action you want consumers to take before leaving your site. Is this different than the answer above? If yes, why?
The Content
 This is what your clients will engage with. For your audience to engage effectively and consistently, the content needs to be relevant, timely, and attractive.
Who will be creating the content? In-house or outsourced?
What photos or images do you envision? Include examples, here. Are the images you selected diverse?
What elements do you want displayed on every page.
What pages do you want to include in your site structure?
The Technology
Consider what plugins or secure transaction features you want or need included.
What is your platform and browser?
What adaptive technologies do you need to utilize (Flash, JavaScripting, etc.)?
Does your site need a database function?
Will you be taking payments through your website? Or using an industry app (TrueCoach or Trainerize, for example)?
Answer these questions in an exploratory effort to visualize and map out what you want your website and social media presence to look and feel like to your consumer. Remember, the answers to developing a website is about your consumers' experience – not how you perceive your services. If you invest the time now to answer these questions thoughtfully and intentionally, you are half way to creating a solid web and media message and interface.