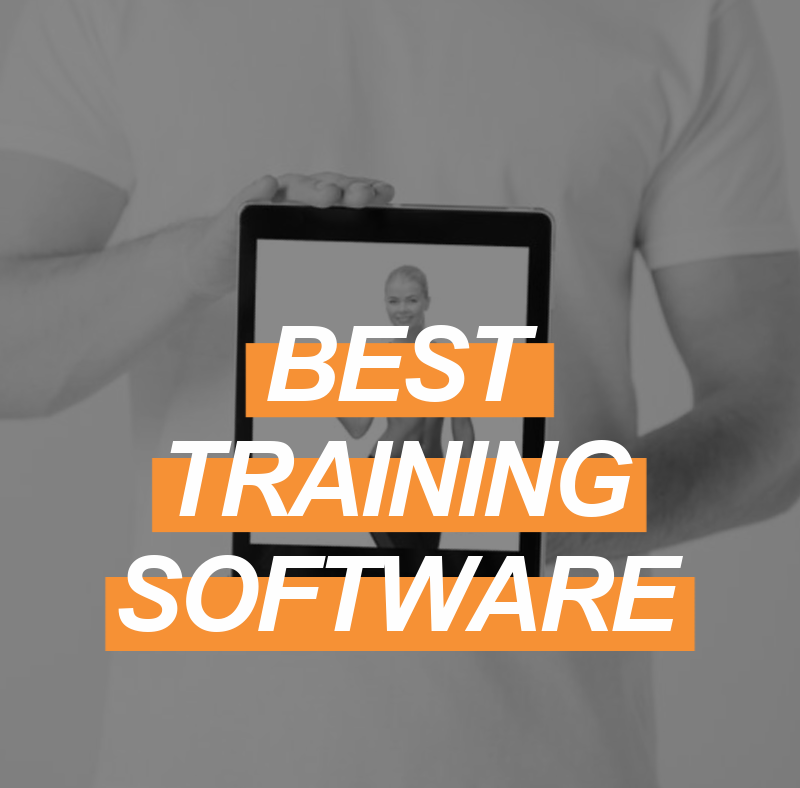 As most personal trainers have been forced out of in-person training for most of 2020 discovered, an abundance of online and remote training apps and platforms have emerged. While having many options is great for market sharing, it can be dizzying to sort through and decide which option might be the best fit for your business model without direct experience or feedback. I've taken the time to sort through the most ubiquitous and fruitful personal training software programs and apps so you don't have to.
Many of these software designs are similar in nature, but the differences may be great with regard to business tools and customer management (as well as functioning mobile apps!). Some programs are great for solitary trainers while others provide services to small studios and big gyms alike. Read on to find out which might serve your personal training business best.
Directories and Personal Training Platforms
Here is a directory opportunity that almost any fitness coach looking for more clients should seize. FYT is simply a database tool that potential fitness clients can use to search geographically (or remotely!) for a trainer. You do not have to pay to be a member of this database, but you do have to build a kick-butt profile, and they will take a percentage of your clients' package payments as a "finder's fee". Clients process payments directly through FYT and without your involvement. Still, you get to set your prices and decide whether or not you want to train someone who reaches out to you. They also have a built-in scheduling tool which is handy, but does not sync with calendar apps you already use. (Hopefully they'll change that)
Expect more people to find this database in a google search versus other tools. I have been listed in this directory for 4 months and have only gotten two paying clients, but they have been consistent. I also kept my radius very close to where I live since I am not willing to travel beyond 5 miles. If you widen your region, expect to catch more clients! Facebook Community support is available for this recent fitness start-up.
---
This is an all-in-one remote training, marketing, management system, and support community (via Slack) especially helpful for brand new trainers, or anyone who would rather not spend any time on marketing at all. The software on this is really amazing with a few bugs but constant improvements and error reporting system. Involvement with Kickoff involves an application/interview process by the management, an extensive profile completion, and lots of tutorials to make sure you understand the process and get support you need. Kickoff claims its trainers can make upwards of $70/hour—one I didn't stick around long enough to realize.
It works two ways: Bring on your own clients, which you have to do as part of their onboarding process, and once you have proven your success as a trainer, they will refer potential and/or paying clients to you. Referred clients may seek out a trainer on the Kickoff platform directly or they may be sourced leads from online engines such as Bark.com. When you get a new lead, you are expected to present a PowerPoint introduction for 15-30 minutes to explain how Kickoff works. They provide you with the template and ask you to tailor it.
You can train clients via video or simply program for them, limiting interactions via text within the app. They are provided the option for tailored meal plans within the app, and you are in control of their programming. Just be aware that you are in an "audit" situation, especially for your first 6 months. This can either be really helpful as you are developing skills, or you might feel micromanaged (which I did as a seasoned fitness professional).
Expect it to take some time to build a business with Kickoff, and to feel frustrated at times as you may not lock in every referral client that you pitch (nor do you get paid for that time). You could opt to obtain clients independently and not accept their marketplace referrals if this is bothersome.
Overall, I think this is an excellent option for green trainers to get started in the fitness business, providing training, skills, and support that can only help you develop your business. In order to make the money they promise you can, you'd have to have upwards of 40 clients enrolled in the program—the more clients you sign up, the more you make per client.
---
Fit Concierge prides itself on its holistic trainers providing a customized remote or in-person experience (35 or 50-minute options) as opposed to pre-recorded, canned fitness videos. Their vetted health professionals stretch beyond personal training, however. The directory includes services for Pilates and Yoga, dance fitness, guided hiking, surf lessons, massage therapy, chiropractic, physical therapy, mindfulness and meditation, Reiki, and even—sound bath (your guess is as good as mine!)
Clients can pay and book directly through the website or app, with the option of reading profiles and selecting their trainer. The platform also offers fitness "games" and challenges customers can pay for to make things more fun and interesting.

Programming and CRM Training Software
The following platforms aren't just directories but comprehensive services that grant trainers the autonomy to manage and train clients how they see fit.
Software: Software is accessible via desktop program and mobile app (iOS and Android compatible). Custom branding available for Standard and Pro Plan subscribers.
Coaching: Ideal app for individual trainers who conduct in-person and remote training. Platform offers varied, customizable training programs. Ability to upload and link to custom exercise videos in addition to use of extensive exercise video library with cooldown, warmup, and exercise movements. Added ability to upload pdf documents, photos to share with clients. Assign and track nutrition, including macronutrients, fiber, and caloric intake goals. Integration of MyFitnessPal allows seamless syncing of client caloric and macronutrient intake.
Client Management/Engagement: Trainers and clients use separate apps to create their respective profiles. In-app messaging allows clients and coaches to communicate in real-time with ability to share documents, videos, and images. Clients can view coach's nutrition goals and log their progress or sync MyFitnessPal account. Use interval timer to time workouts within the app, view upcoming and past workouts, and receive push notifications when coach leaves comment or new message.  On the coaching side, trainers can track trainee compliance, send individual messages, or send "broadcast" messages to all clients simultaneously.
Payment processing: Electronic payment processing using Stripe (debit card payments available to US-based clients only). Major credit cards accepted with small processing fee per transaction.
Cost: Try free for 14 days. Monthly plans range from $25 (up to 5 clients) to $119 (up to 50 clients).
Pros: Takes an "everything you need and nothing you don't" approach to training apps. Simplified menu and interface are perfect for novice to advanced tech users, and beginner to seasoned trainers. In-app messaging, easy workout builder, nutrition tracking, excellent customer service, and onboarding process.
Cons: Lacks an integrated scheduling system, and debit card payments are only available to customers with US-based bank accounts. New beta app rollouts are available sooner for Android than iOS.
Software: Partner with NFPT, Hexfit is accessible via desktop or mobile. An app is also available for your clients and can be customized to enhance your customer's experience.
Coaching: Software is made for Personal trainers, Fitness studios or big gym chains. The exercise bank has more than 10 000 editable exercises in animation or image version. You can also customize your exercise bank by creating brand-new exercises using your videos or a Youtube/Vimeo link. The most flexible workout creator that allows to create any type of trainings: Cardio, Strengthening, Circuit training, etc.  Workouts can be printed out in various formats, shared on the app or by email. Features also include nutrition plan creation. Hexfit can be connected to smartwatch like Polar, Fitbit or even Strava to sync daily datas, and/or activity datas. Also connected to My Fitness Pal.
Client's App: Your clients can use Hexfit to complete their workouts (great auto-play feature with automatic timer). They can also see and complete whatever you share with them like activities, questionnaires, food diary, appointment scheduling, payments, and chat feature. App is customizable based on the plan you're choosing.
Client tracking: Centralize all your client's tracking including physical tests, evaluations, assessments, data tracking, reporting, etc. In addition to the default tools, create custom data, documents, questionnaires, and graphs to customize Hexfit to your needs. Manage the activity calendar of your clients by setting workouts, and see every activity they completed with or without a smartwatch. Get alerts when an activity is completed or when your client has an outstanding activity. Videoconference is available so you can track your client in person, or remotely.
Appointment and Billing: Manage your agenda by booking an appointment from your account, or let your clients book a time with you whenever you're available. Payments can be processed in Hexfit as well with a connection to Stripe (transaction fees apply).
Cost: Free trial of one week to try out the software. A Starter Pack is available to track up to 10 clients. For more than 10 clients, the pricing will vary based on the features you want to use and how many trainers will have to use. Price ranges from 29 to 139$ per month.
Pros: A complete and customizable exercise bank and software in general. Client tracking, coaching, rehab, scheduling, payments, customizable app for your clients, etc. Customer service is responsive.
Cons: They are working hard to make it always simpler to understand, but for the trainers, the software is a bit complex; they have tutorial and help center.
Software: Software is accessible via desktop or app (iOS or Android. Customizable, branded apps are available for additional cost.
Coaching: Appropriate for both the individual trainer and fitness studio, this platform offers training programs, varied (pdf-printable) workouts, and the ability to upload custom exercise videos to add to the already extensive in-app training library. Meal planning is possible by either formulating original plans or by connecting Evolution Nutrition add-on. By integrating Fitbit you can access client body weight, resting heart rate, calories, macros, and meal diaries. The MyFitnessPal integration allows syncing of client calorie and macro intake.
Client Management/Engagement: Both trainers and clients create their own profile (with Facebook sign-in integration), including progress photos. Upload documents, track progress, and receive weekly updates. Client communication made possible via in-app messaging, in-person training can be done over Skype integration, and automated notifications can be programmed for clients, holding them to task and awarding badges for successes. App notifications alert clients to upcoming workouts. On the trainer side, get notified about client activities (or alerts for lack thereof). You can also manage leads that find you through their directory, Trainerize.me.
Payment processing: Electronic product sales and payment is featured via app, fees charged per transaction.
Cost: Try it free for month and after that expect to pay about $1-2/client, based on different options for up to 200 clients. Studio plans range from $225 (up to 500 clients) $315 (unlimited).
Pros: Robust all-in-one client management, coaching, and communication. Branded app free with studio package and above. In-app communication and video calling.
Cons: Although clean and user-friendly, the apps get terrible reviews for functionality. Syncing data across devices may be problematic, saving data, app crashing. My experience over the previous month has been zero app issues. So perhaps these have been resolved. Additional features cost more, but at least you have the option for a la carte services.
---
Software: Software is accessible via desktop or app (iOS or Android. Customizable, branded apps are available for additional cost.
Coaching: Similar to Trainerize. Coaching and programming features are pretty much the same, including FitBit integration, but with some nuances. Workout videos route to YouTube rather than in-app videos or animations. Nutrition tracking can be done manually via app or integrate MyFitnessPal.
Client Management/Engagement: Again, similar to Trainerize, but does not integrate with a video-calling platform in-app. No comments can be made directly on workouts, but live chat thread can be utilized. Group news feed, message, and programming ar also available. Configure automated workflows for training programs to deliver the entire client experience without eating up precious time.
Bonus: In-app education available for clients: create your own courses to offer your clients health and fitness-related content.
Payment processing: Electronic product development and payment featured via app. Embed your product options on your website, on social media, or email.
Cost: Try it free for month and after that packages start at $29/month for up to 20 clients, $45 for up to 40, or $59 for a small studio up to 60 clients.
Pros: The apps get really good reviews overall regarding functioning. Automated workflows are unique to this software.
Cons: App appearance could use a facelift. No video calling option. Not a robust option for larger studios.
---
Software: Software is accessible via desktop or app. Customizable, branded apps are available free! App has nice interface when it works, with drag and drop editing.
Coaching: Coach up to 50 clients. Massive in-app workout library and programming options comparable to the above, but goes a bit further with comprehensive "program health" updates, alerting you to detailed client adherence. A rather extensive menu of pre-loaded fitness assessments and forms take the paper work part out of the equation for trains. Habit tracking, 100 pre-made meal plans, and photo food diary options sets this apart from the previous platforms. Also integrates with FitBit, MyZone, and MyFitnessPal.
Client Management/Engagement: Also has in-app and automated messaging to save time. Can also connect via SMS or email directly from app.
Payment processing:  Accept payments via PayPal.
Cost: Try it free for month then the cost jumps to $20/month for just three clients. Pay $6 for each additional client. The next tear is $60/month for up to 25 clients, and $80/month for up to 50.
Pros: Facebook support community available to answer questions and get ideas from other trainers. This company may be in the game the longest and has had time to make improvements. Free branded app with membership. Excellent exercise, assessment, and form bank. Pre-made meal plans deliverable to clients.
Cons: Expensive compared to others. No video training option in-app. Apps also get pretty poor reviews for bugginess.
---
Software: Software is accessible via desktop or app (iOS or Android. Customizable, branded apps are available for an additional cost.)
Coaching: WeStrive gives you everything needed to effectively manage and grow your personal training business. As a trainer, you can utilize their impressive program builder with 1000's of exercise videos (or add your own), track your client's macros, handle your billing, get a free website, and so much more. The website only takes a few minutes to get started and comes with a testimonials section, a place to sell programs, and a breakdown of your pricing.
Client Management/Engagement: Trainers and clients will have their own unique profiles through WeStrive. The mobile app is rated 5-stars on both app stores. From the app, a client can store documents from trainers, track progress photos, bodyweight, etc. Trainers can even assign daily habits, fitness testing, and have their clients fill out customizable surveys. Through the app, clients & trainers can message individually and utilize WeStrive group chat. Clients are notified of assigned workouts and have a daily calendar for tracking their to-do list.
Payment processing: Trainers can bill clients one-time or on a monthly recurring basis.
Cost: Pricing starts at $0/month for your first client and every trainer receives a free customizable website. After that, plans average around $1-2/client and then max out at $125/month for an unlimited amount of clients.
Pros: Robust all-in-one client management, coaching, and communication. Branded app free with studio package and above. In-app communication and video calling.
5-star mobile app for trainers and clients. All-in-one tool for growing your business. Each trainer receives a free website that comes with each account.
Cons: The platform is still missing a few more advanced features like live video training.
---
Software: Software is accessible via desktop or app (iOS or Android. Customizable, branded apps are available for additional cost. Tiered packages provide different levels of service including Manage, Coach, Engage, and Grow. You may opt to exclude the Manage package that enables online payment processing and save money.
Coaching: Appropriate for both the individual trainer and fitness studio, this platform offers pre-loaded and customizeable (upload YouTube videos) workouts and training programs (pdf-printable). Their workout library consists of animated exercises gifs. Meal planning option available, but must be done by hand. A separate nutrition app, similar to MyFitnessPal is also included, but does not have to be utilized. Integrates with MyFitnessPal, FitBit, AppleHealth, GoogleFit, and many others.
Client Management/Engagement: Both trainers and clients create their own profiles including photos and health stats. Upload documents, track progress, and receive weekly updates. There is a front-end and back-end app for you as the coach. The former is what your clients also would use and this is where you communicate with your clients in group chats (and can also program your own workouts for yourself). The back-end app is where you can manage your business and coaching. This can get confusing and add an extra step. If you provide fitness classes, new and existing clients can book via app scheduling. Pro+ membership options available to offer your clients additional features for added cost (of your choosing).
Payment processing: Payment integrations are available with the business package option. Since I do not have this option, I simply invoice my clients separately via PayPal or Venmo.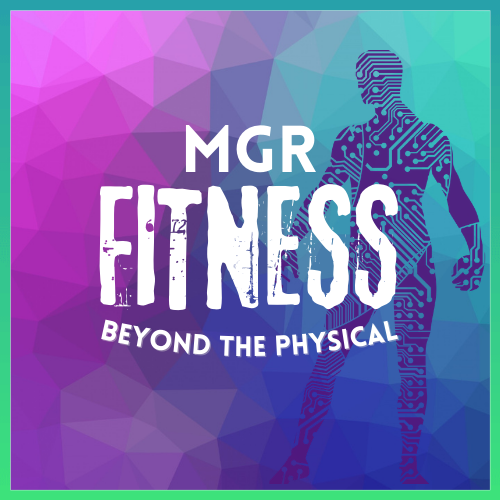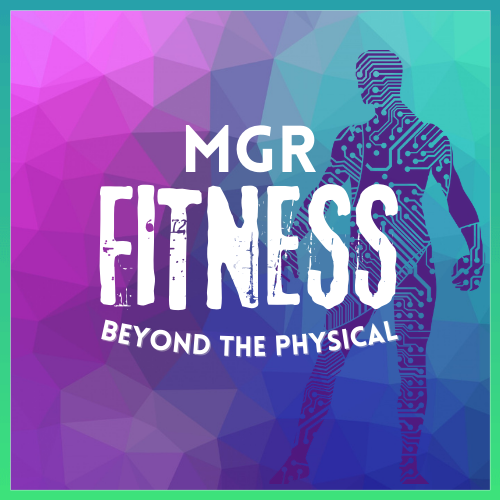 Cost: Coaching alone starts at $29/month for up to 20 clients. (They do not offer a free month). Branded app is added cost. I pay $46/month for Coach and Manage for up to 20 clients, but also coughed up extra for the branded app, which admittedly is pretty cool.
Pros: Robust all-in-one client management, coaching, business tools, integrations, and communication options. Extensive animated workout libary. Attentive customer support. Has an integration marketplace with 18 different integration options.
Cons: No video call option in-app. No commenting on workouts. Requires three different apps for full functionality. App usage definitely has a learning curve. When a client signs up, they must follow the link you provide. If they accidentally start a new profile they will have conflicting profiles that won't work and one will need to be eliminated by support. I do not like the group chat function. Even with push notifications, they are separate from a text thread and each communication requires a new thread. No commenting is possible within the workouts. Also, no function to allow scrolling through exercise library unless working within workout builder. Interface feels outdated. Desktop version is difficult to work with when designing programs.
---
Software: Software is accessible via clean desktop interface or app. App has built-in tutorial for new clients and is user friendly.  Appropriate for personal trainers and small businesses up to 100 clients. The focus is on coaching and interaction, not business development.
Coaching:  Automated coaching with in-app workout library with videos and programming options comparable to the above. Add your own exercises with Vimeo or YouTube videos. Photo food journal function and commenting, and macro goal settings. Integrates with MyFitnessPal, GoogleFit, and AppleHealth.
Client Management/Engagement: In-app messaging directly through client profiles. Community forums
Payment processing: None.
Cost: Starter plan is free for up to 5 clients that allows you to create workouts and schedule them. The pro plan covers up to 10 clients for $29/month and includes automation, advanced program builder, habit coaching, custom branding, and additional team members. Studios up to 100 clients can add to the above studio programming and advanced API integration for $165/month. Contact the company for the Enterprise option for multi-location studios with up to 500 members.
Pros: Branded app with Pro and Studio tiers. Excellent client interface and strong automation to truly divest your time. Commenting option on workouts and food journal.
Cons: No video training option in-app.  No payment processing or lead management tools. No recipe library. No form or file uploads.
---
Honorable Mentions
There are so many more I didn't have time to dig into. Please do your due diligence! Below is an abbreviated list of additional options, but I'm betting more will pop up every day!
DudyFit (Spanish)
FitSW
Trainer+
*Denotes platforms I have personal experience with