A Real-World Approach to Certification Education
NFPT and Fitness Academy Europe (FAE) pair NFPT's approachable certification education with FAE's advanced criteria and curriculum as a European leader in fitness to connect people to the power of promoting healthy lifestyles.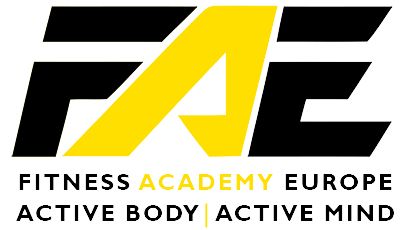 Who We Are
NFPT certifies aspiring personal trainers in the United States and abroad. NFPT certification is recognized as a credential that qualifies you, the certified personal trainer, to work as a personal fitness trainer with clients, online or in person, in many health and fitness settings.
NFPT collaborates with Fitness Academy Europe to provide education designed to reinforce goal-oriented training methods that get long-term results, safely and effectively, for all client types. We're more than certification organizations; we're a family of trainers and fitness professionals who support one another in our personal journeys.
As an FAE participant, you will have the valuable benefit of one-stop service for everything from education to certification. FAE is nationally and internationally accredited by leading registration organization Europe Active–EREPS, considered the standard in health and fitness accreditation in Europe. FAE staff support you along the way.
Enroll Through FAE
Benefits of FAE/NFPT Certification
When you earn your FAE/NFPT certification, you'll benefit from:
A U.S.-based affiliation with your FAE/NFPT Certified Personal Trainer title. You receive recognition from two leading fitness organizations that represent a worldwide platform of fitness industry expertise and support.
Recognition in the FAE/NFPT Certified Personal Trainer online database. You receive a listing in the FAE/NFPT Trainer Database registry so clients can verify your certified status.
Access to all FAE/NFPT education and certification preparation material. You'll receive this directly through FAE.
How to Complete FAE/NFPT Certification
Finish both the FAE/NFPT certification preparation course and your final practice exam. These are available in your FAE membership account. Together these tools will prepare you for the FAE/NFPT Certified Personal Trainer Exam.
Once you feel ready, contact FAE to schedule your certification exam. All FAE/NFPT participants must go through FAE directly to receive your certification benefits. Contact FAE >>
After Certification
Congratulations! You will receive your FAE/NFPT qualification, certificate and member ID card from FAE by mail.
Upon receiving your certificate, you will be listed in the personal trainer certification database as a verified FAE/NFPT Certified Personal Trainer.
Check the Certified Personal Trainer Database
Do You Have Any Questions?
For personal assistance and support, please contact our partners at Fitness Academy Europe.
NFPT wishes you much success in your personal training career and we are excited to be a part of your journey.
Get Started with FAE