The following organizations and affiliated business partners represent the fitness and certification industry's finest companies. NFPT is proud to maintain affiliations among a wide range of organizations, allowing us to better serve our trainers by providing more available resources and credible industry information from leading fitness organizations.
Accreditation, Affiliation and Corporate Memberships
Established in 1987, the National Commission of Certifying Agencies (NCCA) is the accrediting body of the Institute for Credentialing Excellence. The NCCA's Standards for the Accreditation of Certification Programs were the first standards developed by the credentialing industry for professional certification programs. The NCCA Standards were developed to help ensure the health, welfare, and safety of the public. They highlight the essential elements of a high-quality program. When researching personal trainer certification companies, it is important to understand what is expected of the credential and what is industry-required before investing in certification. NCCA is the standard among the professional certification industry at large, not only in the area of personal training but across all allied health professional certifications. When applying for a personal trainer job, liability insurance or marketing to clients. your NFPT personal trainer certification credential will hold weight and authority because of this third party accreditation.
Established in 1977, ICE, formerly National Organization for Competency Assurance (NOCA), is the leader in setting quality standards for credentialing organizations. Through its annual conference, webinars, and publications, ICE serves its membership as a clearinghouse for information on the latest trends and issues of concern to practitioners and organizations focused on certification, licensure, and human resource development.

The mission of the Medical Fitness Network is to improve the quality of life for those with chronic medical conditions or who need pre or post natal care by connecting them to the most qualified fitness and healthcare professionals. MFN provides a free national network of exemplary fitness and healthcare professionals with a background in treatment and rehabilitation of various diseases and medical conditions.
NFPT and ClubConnect recognize the privilege that it is to serve the very specific needs of health clubs. NFPT and ClubConnect are education partners in that NFPT's personal trainer education material is available to health club staff, adding confidence to certification prep and an opportunity to sit for the accredited certification program exam. Staff certification and continuing education needs are met in an ala carte styled approach that provides access to personal trainer certification prep, continuing education courses and a variety of learning activities that meets the individual needs of the club and club staff. The easy-to-use ClubConnect platform puts the club owner, manager and staff trainer in the driver's seat. It offers the convenience of an educational hub where the user chooses the type and style of education that they need, when they need it. Together we look forward to advancing a mission of foundational learning that forwards health and fitness initiatives worldwide!

The GI Bill provides benefits to veterans, service members, and some dependents of disabled or deceased veterans wishing to pursue an education. NFPT has been GI Bill and Tuition Assistance approved for all branches of the military whereby a reimbursement of the NFPT certification fee is provided to all qualified personnel and dependents.
NFHOF was founded in 2004 to recognize and remember the lifelong efforts of individuals and organizations promoting health and fitness. The NFHOF mission is "To preserve the past while promoting the future of fitness". The NFHOF motto is to "Educate. Motivate. Inspire." Ron Clark built the NFPT organization with these same principles in mind: educate, motivate and inspire. His genuine concern for the welfare of others, and professionalism that serves full-time, permeates through the NFPT organization, the NFPT staff and family, and the NFPT family of trainers. These are the principles that have earned National Federation of Professional Trainers an organizational spot in the National Fitness Hall of Fame. NFPT is blessed by this honor.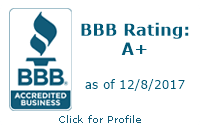 For over 100 years, the Better Business Bureau has set standards for ethical business practices and quality assurance with the consumer in mind. The BBB helps people to make smarter decisions and to identify trustworthy businesses. There are over 30 million businesses in North America alone, hundreds of thousands of these are online businesses. This is overwhelming and leaves people unsure about where to find verified, unbiased information about which businesses can be trusted. BBB accredited businesses meet high standards and are evaluated and monitored for compliance. NFPT has an A+ rating with the BBB as a company that you can trust!
For more than a quarter of a century, the International Health, Racquet and Sportsclub Association (IHRSA) has provided its member clubs and suppliers with an unprecedented wealth of information, research and networking to help with every aspect of running a profitable health club enterprise. IHRSA is a trade association which serves to grow, protect, and promote the health and fitness club industry.

Since 1982, IDEA, a membership based trade association, has provided educational tools, resources, and professional benefits to the Certified Personal Trainer (CPT). With over 23,000 members in over 80 countries, IDEA has grown to see this industry evolve from before training services were considered an option for the general fitness consumer. IDEA offers the most respected publications for fitness professionals and works with NFPT to automatically provide you with a complimentary 6 month IDEA e-membership upon successful completion of your NFPT CPT exam.
Club Industry is the conference and exposition for health and fitness facility managers in both the for-profit and non-profit sectors. Club Industry, held on both the East Coast and in Chicago, gathers owners, operators, managers, personal trainers and other staff from health clubs, gyms, Ys and JCCs, wellness centers, corporate facilities, weight loss centers, colleges and universities, tennis and racquetball clubs and other fitness facilities.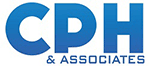 CPH and Associates was founded on the philosophy that healthcare provider's Professional Liability Insurance can be offered at the most competitive price without jeopardizing the integrity of the program. CPH specializes in only one kind of insurance, so they are able to focus on your healthcare professional liability needs in a way that bigger companies cannot. CPH serves a large client base with a small-office approach— even the president of the company is only an e-mail away.