FOCUS ON FUNDAMENTALS: We take a back-to-basics approach to learning, assessing and getting real, lasting results. As NFPT Founder, Ron Clark, says, "you learn to add and subtract before you multiply and divide." Our step-by-step method for learning teaches fundamental exercise science, fitness principles and goal-oriented training methods. We take an inside-out approach to understanding the body and how to affect positive change using safe and effective fitness programming. Build a solid foundation.
Learn more about the training manual >>
ACCREDITED PROGRAM: Accreditation through the National Commission of Certifying Agencies (NCCA) is the gold-standard in our industry. Certification programs, of any type, should be regulated by a third party organization to assure standard setting and consumer safety. Accreditation adds confidence.
INDUSTRY HISTORY: NFPT was established in 1988. We've been certifying fitness professionals since before the world wide web. NFPT knows the fitness industry, and the fitness industry knows NFPT. Founded by a man who lives, eats and breathes fitness, Ron Clark was a competitive award-winning bodybuilder in the 80s, turned personal trainer in the 90s and in-between the decades he accomplished his vision for a real-world, practical trainer certification. NFPT is a family-owned and operated team of fitness professionals, personal trainers and a whole lot of really great, smart people that have grown with NFPT over decades.
CLUB STAFF & CIVIL SERVANT DISCOUNTS: As a current employee of any health club or fitness facility, receive a 10% discount on the Standard or Premier Certification package Learn More. IDEA ClubConnect Members receive a 40% discount on the NFPT Exam Voucher! (Ask your IDEA Health & Fitness representative or Club Owner for details). As a police officer, fire fighter, EMT or military personnel (active, reserve or veteran), we salute you and are grateful for your service, every day. Receive a 15% off cert package discount (or use your military G.I. Bill benefits), and get started on your career in fitness!
Learn More about Military Discount >>
CONVENIENT TESTING: Schedule your certification exam by appointment at any of over 350 computer locations, or you can take the paper/pencil exam with a certified proctor. Convenience around your schedule.
FREE CEC MAINTENANCE: NFPT requires 2.0 CECs each year, but not until after you have been certified for one full year. CECs aren't required until year 2 of certification. Then, in year 2, we give you free options for getting all of your credits. Or, you can choose to get credits through other cert or CE sources, like IDEA Health & Fitness. NFPT has an $85 annual membership fee, and no charge for CECs. Keeping it convenient and affordable.
NO STRINGS. NO FRILLS: Okay, that's two reasons, but they are closely related. With NFPT, there aren't surprises. You get what you need to get certified, and you won't pay more for stuff you don't need. We are up-front about the cost of certification and what it takes to get re-certified each year. Keeping it simple.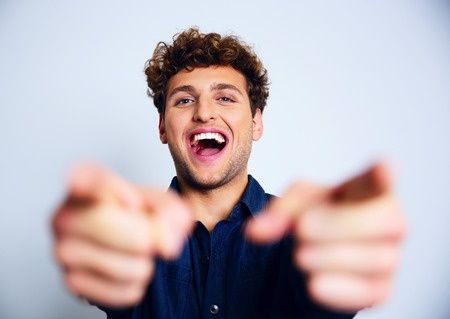 WAIT! THERE'S MORE!
Did we say 7?? Here's a few more for a nice, even 10 REASONS!
CREDENTIAL RECOGNITION: Being successful in a profession that you're passionate about requires validating your knowledge. That's what taking the NFPT CPT exam is all about. When you pass our test, you earn the title of Certified Personal Trainer, CPT. Your NFPT – CPT title is one that you can be proud of and put to work immediately.
PROFESSIONAL CONNECTIONS: NFPT forges partnerships and relationships with leading health and fitness organizations to bring you the best that this industry has to offer. IDEA Health & Fitness Association is one of these relationships that you, as a NFPT trainer, will benefit from. From job searches, industry-wide database listings, discounted liability insurance and more, we have you covered or connected for discounts on tools and resources. Our friends are your friends. Learn more.
ON-GOING SUPPORT: We saved the best for last. We enjoy interactions with our trainers and we work each day to support anyone seeking guidance and certification service. We answer the phone. We answer your questions. And we don't stop until we help you to take a step forward. Whether it be a baby step or a giant leap, we'll be here to support your efforts.We make sure that you have the tools for learning and the credential that you need to be successful in your work, before, during and after you're certified. Contact us.