Personal Trainer Certification FAQs
Everything you'll ever Want or Need to know
About NFPT
What is a CPT?
Certified Personal Trainer (CPT) is a general title used by an individual who has demonstrated the necessary skills as assessed by a national certifying organization like NFPT. The certifying organization name is an important part of the CPT title, so trainers certified by NFPT use the acronym "NFPT-CPT" behind their name and in marketing materials for recognition of their achievement.
How long has NFPT been certifying personal trainers?
NFPT has been educating and certifying fitness professionals since 1988.
Is NFPT recognized?
NFPT's certification is recognized nationally and internationally. Most clubs require that trainers are Certified Personal Trainers (CPT) regardless of the certifying organization. Each health club and wellness facility establishes its own approved provider lists for personal trainer certification. NFPT has been certifying trainers for nearly 35 years and is widely recognized as a prominent certification provider.
Why is being certified through an accredited company so important?
Earning your personal training certification through an accredited organization means that you have met industry-accepted competencies and standards established by the National Commission for Certifying Agencies (NCCA) to ensure the health, welfare and safety of the public. NCCA is the gold standard for accreditation. Most gyms and insurance companies require trainers to be certified by an organization that has had its CPT program accredited by NCCA or another third-party regulatory organization.
Who accredits certifying companies?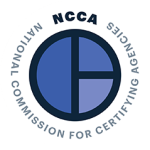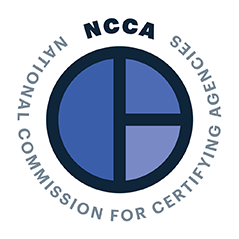 The main accrediting organization for the personal fitness training industry is the National Commission for Certifying Agencies (NCCA), which operates under the auspices of the Institute for Credentialing Excellence (ICE). NFPT is accredited by the NCCA and adheres to its certification standards and test development practices.
Application Requirements
Am I eligible to become a Certified Personal Trainer?
As long as you're 18 or older, have earned a high school degree or the equivalent and comply with the NFPT Codes of Conduct, you're eligible and welcome to purchase a certification package to study to become a certified personal trainer.
Where can I find the NFPT Codes of Conduct?
The entire NFPT Codes of Conduct can be found here. To become NFPT certified, you must agree to comply with these standards, so it doesn't hurt to brush up on them before and after certification.
Do I have to be CPR certified for NFPT certification?
No, although we highly recommend it for the safety of your clients and coworkers. Many workplaces require CPR certification for employment and liability insurance. If you are interested in getting your CPR certification, contact your local American Red Cross or American Heart Association chapter for information. You also can earn NFPT continuing education credits for your CPR certification.
Cost
How much does personal trainer certification cost?
NFPT offers many affordable certification packages for you to choose from.
Do you have a payment plan?
We offer both the PayPal Pay in 4 option and the PayPal Credit option for any certification package. If you choose PayPal's Pay in 4 option, you will make the first installment during checkout and pay the remaining three payments every two weeks. There are no interest charges or late fees. If you select PayPal Credit, you will have no additional fees and no interest, as long as you pay the balance within six months.
Are there any discounts available?
NFPT offers discounted application fees to health club staff members, military and first responders.
How do I apply?
Take a look at our certification options and choose a package that's right for you.
What is NFPT's refund policy?
Workshops
Are workshops required?
No. Attendance at NFPT workshops is not required to take the certification exam, but many people appreciate learning NFPT education material in person. Whatever method helps you learn the educational material best is the right way for you. You can find a workshop location near you or purchase instructional recordings if you'd prefer to learn from NFPT's virtual workshop series.
What should I do to prepare for a workshop?
NFPT partners with Global Fitness Educators to bring hands-on instruction to you at workshops around the United States. Global Fitness Educators is an independent workshop vendor preparing future NFPT certificants for career success. Learn more about what to expect at your workshop, NFPT policies and how you can prepare to get the most out of your workshop experience.
Exam
How long do I have to prepare for the exam?
On average, candidates take 60–90 days to get ready for the certification test, but you have one full year to pass the exam. If you need an extension, let us know. If you don't pass the first time, you can schedule one retake during your one-year eligibility period. Take your time, review the exam content outline carefully and then schedule your exam when you feel ready to go.
What's on the exam?
The certification exam has 120 multiple choice questions in five categories: Principles of Human Anatomy, Principles of Human Physiology, Fitness Components, Training Program Development, Implementation and Modification; and Professionalism and Communication Skills. The NFPT Certification Handbook is the best resource to study for the exam. You can find more detailed information about the exam here.
Where can I take the exam?
You can take your NFPT certification exam at one of 400+ test sites worldwide. After you've registered, you can schedule your exam at a time and location convenient to you.
What's the format of the exam?
There are 120 multiple choice questions, each with four answer choices. Each section of the test is weighted differently, so it's important to answer all of the questions.
Is there a time limit?
You have two hours to complete your exam.
Should I bring anything for the exam?
Your knowledge and enthusiasm! You will not be allowed to use books, calculators, notes or other items to assist you during the exam. Test sites offer secure storage areas for you to store these items while you're there.
Is there an additional fee for the exam?
Your NFPT certification package includes an exam voucher. You also can purchase an exam voucher separately without a certification package if you are confident you don't need NFPT study materials.
When will I get my results?
If you take your exam on a computer at one of our test sites, you will know your score as soon as you finish. A detailed score report will be mailed to you later. If you take an exam on paper, you'll receive your test scores by mail in 2-3 weeks.
What if I pass?
Congratulations! You can celebrate that you are now part of the NFPT trainer family. You'll receive a certificate to display and a membership card by mail in 2-3 weeks.
What if I don't pass?
You can take the exam twice during your one-year eligibility period, so if you don't get it on the first try, you've got another chance. The retake cost is $119. Review your education materials and the exam details and brush up using these study tips. If you take the exam while the testing experience is still fresh in your mind, you're more likely to pass on your second try. Don't give up! You've come so far already.
After your second attempt, you'll need to wait 18 months from the date of your first exam to re-apply at a discount. With dedicated study, many trainers overcome their obstacles. You can do this! We're here to help.
How was the exam written?
The NFPT Certification Exam was developed and is regularly updated under the approval and oversight of the NFPT Certification Council using an established test development process. This process follows nationally accepted best practices for certification programs under the regulatory authority of the National Commission for Certifying Agencies. NFPT's test development process is facilitated by the psychometric staff of Schroeder Measurement Technologies. See NFPT's Certification Handbook, Exam Activities and Job Analysis Executive Summary for more on exam development.
CECs
What are continuing education credits (CECs)?
You earn continuing education credits (CECs) for each completed activity through which you learn about exercise science and your fitness business. Every certification organization like ours requires CECs but, at NFPT, you can earn your 2.0 CECs each year for free.
When should I start earning CECs?
After your first year being certified, you can recertify without earning any continuing education credits (CECs). Each year after that — from your second year to your 102nd year — you must earn 2.0 CECs to recertify. NFPT offers many ways to earn CECs, some for free.
How many CECs do I need?
Each year after your first, you'll need to earn 2.0 CECs to remain certified. To begin the recertification process, start here.
How much do CECs cost?
With NFPT's Self Tests and Fitness Flop quizzes, you can earn all of the continuing education credits (CECs) you need for free. You also can take continuing education courses and participate in other fitness or fitness business learning activities to earn credits.
NFPT doesn't charge for reviewing or approving continuing education courses provided by third parties. Just tell us which course you've taken and from whom and we'll let you know if it can be used to meet your CEC requirement.
How do I submit my CECs?
You can submit continuing education courses by logging into your NFPT Account or by fax, 765-471-7369, or by email to [email protected]. If your provider is not pre-approved by NFPT, you can still submit your proof of participation for review and approval of continuing education credits.
What is the NFPT CEC Guarantee?
Each NFPT course is approved by the American Council of Education for a specified number of continuing education credits (CECs). This number can be found by clicking on the "CEC Guarantee" link at the top of each course page.
NFPT guarantees that any nationally recognized personal training certification organization will award you the number of CECs approved by the American Council of Education or you'll get your money back.
To receive a refund, you must:
Demonstrate your attempt to request continuing education credits from your certifying organization
Request your refund within 90 days of completing the course
Allow NFPT 30 days to work with your certifying organization. If your certifying organization cannot honor the CECs, NFPT will issue a 100% refund.
If I earn more than 2.0 CECs a year, can I apply the extra credits to my next certification year?
Yes. You can apply up to 2.0 CECs to the following year's requirement. CECs can only roll over once.
What should I do with the course documentation or certificates of completion?
Keep all of your course documentation for at least four years. Continuing education costs may be tax deductible as a business expense. Please check with your tax advisor for details.
Recertification
Does my certification expire?
Your certification will expire each year on the expiration date listed on your certificate and membership card. To keep your certification active, you'll need to recertify.
What do I need to do to recertify?
You'll need to complete 2.0 continuing education credits (CECs) and submit $85 to keep your certification active each year after your first. You can renew two years at a time for $170 and 4.0 CECs, if you prefer. Ninety days prior to your certification expiration date, you'll get a friendly reminder from us to complete your recertification.
Can I recertify if my certification has expired?
You can recertify up to two years past your certification expiration date. You will be required to submit annual renewal fees and CECs for the time your certification was expired. If your certification has been expired for more than two years, you must retake the NFPT exam.
How do I complete the recertification process?
Log into your NFPT Account. Submit any remaining CECs and pay your fee to recertify. You also can submit the fee by calling 800-729-6378 and submit CECs by fax, 765-471-7369, or by email, [email protected].
What if I have more questions?
Please contact us. We are happy to help. The NFPT team is available by phone, 800-729-6378, weekdays from 9 a.m. to 5 p.m. Eastern Time or by email, [email protected].

You are not required to purchase the education material to sit for the Certified Personal Trainer exam. If you feel you already possess the knowledge, becoming of a Personal Trainer, then you can proceed with the purchase of the Exam Only option. Upon enrollment, a welcome email will arrive so you can begin creating your account to access the exam scheduling instructions.

BUY NOW. START NOW.
Start Now. Pay Later.