Become an Education Partner
Add NFPT Certification to Your Program
Prepare fitness enthusiasts with the tools to embark on a new career. By adding NFPT's easy-to-access educational materials to your existing program, you can provide your students the benefit of a highly regarded program and the potential of earning a certification to launch their fitness journey.
Deliver a Quality Foundation
NFPT's fundamental exercise science education prepares fitness enthusiasts for a career that they can implement immediately. By integrating NFPT education into your program as much or as little as suits your needs, you can appeal to students drawn to NFPT's easy-to-follow educational material and affordable certification options. Students can take the certification exam in your classroom or at a local testing site.
Why Choose NFPT?
Accredited by the National Commission for Certifying Agencies, NFPT provides your students with a quality education that's quick to implement and easy to follow, plus it can be tailored to fit into your existing fitness class. Course lesson plans can be implemented in 6–10 week or full-semester preparation formats. You set your course rate and forward the per-student Standard certification package fee and NFPT provides the benefits of the Premier certification package to each student you enroll. Equip your students with everything they need to follow their fitness passions into a new career.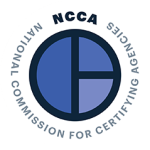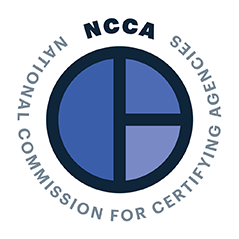 What Your Students Get
Students and staff will get all of the education materials and support that they need to successfully complete the NFPT certification exam. NFPT certification is recognized by thousands of health clubs around the world. With the experience your students receive, they can begin training clients even before they complete their traditional degree program by getting to work right away. And students get the benefits of the Premier certification package — learning to be a virtual trainer, two practice tests, exercise animations and client assessment videos — at the Standard certification package price.
See for Yourself
We're pleased to send instructors and program coordinators a complimentary copy of the NFPT Personal Fitness Trainer Manual and NFPT Workbook; just let us know what you'd like. Both books will give you insight into the learning material and ideas how you can incorporate NFPT certification into your existing offerings.
Download the Education Partner Information Packet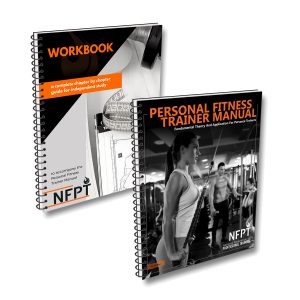 Ready to Become an Education Partner?
We're ready to talk to you. Contact us to share your ideas and find out how NFPT can fit into the goals of your organization. We can work together to incorporate NFPT course material to meet your organization's needs.
Still Have Questions?
Email NFPT CEO Angie Pattengale with more about your organization's goals for partnership. She's eager to learn more about you and your team and help you incorporate NFPT into your existing program. We want to partner with you to improve the lives and opportunities for your students and fitness community.