As we enter a new year, a new decade, and a new time in the fitness industry, it is important for personal trainers to stay on top of the fitness trends while adhering to the high standards of training to provide clients with the best services possible. Beware of fads and leverage these trending products, practices, and services to stay ahead and stand out in the industry. 
1. Wearable Devices 
Much to no one's surprise, wearable devices are still among the top fitness trends as companies refine and advance iterations of their technology.
Some of the returning top products are:
Apple Watch Series 5, featuring new, advanced workout metrics, GPS, and water resistance up to 50 meters.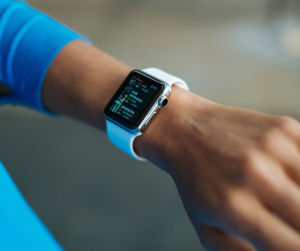 FitBit Versa 2, featuring on-screen workouts and coaching, real-time running pace and distance abilities, 24/7 heart rate tracking, and swim tracking. 
Garmin Vivoactive 3 with features that monitor your fitness level with VO2 max and fitness age estimates, plus keep an eye on how you handle stress. 
Some rising stars include: 
Whoop – A fitness tracker that tracks both exertion and recovery to help athletes optimize their performance. 
Upright Go Posture Trainer – A device worn on the upper back that corrects slouching habits by giving you a little buzz when you start to slouch. 
Garmin HRM-Run – A high-quality heart rate monitor that also measures six different running metrics like cadence, vertical oscillation, and stride length. 
2. On-Demand Fitness / Apps 
Just when you thought at-home pilates tapes were made obsolete, trainers have been filming and developing on-demand apps during the last decade that are better and more accessible than ever. Personal trainers can choose to use apps like Beachbody On Demand, Openfit, and Peloton as competition or we can use them as inspiration to scale our business to the next level. Consider doing some market research to see if prospects in your area and your target market are using these apps, and how you can stand out or adapt to meet their need for on-demand fitness. 
3. Virtual Training
According to Dr. Erin Nitschke, "Virtual training is the next fitness revolution. It's convenience-based fitness for clients to access a trainer or instructor online instead of commuting to a facility. The potential is limitless." Find out more about how to add a virtual training service line to your fitness business. 
4. Group Fitness
The group exercise format provides a large variety of benefits for clients. These benefits include a social and encouraging environment, safe and effectively designed exercise programming, a consistent exercise schedule, accountability, and little pre-requisite knowledge or prior exercise experience required. This is a fitness trend that's probably not going anywhere.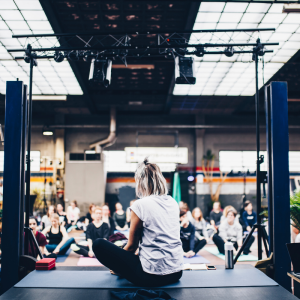 Some of the predicted 2020 group fitness trends include:
Yoga 
Mindfulness and meditation
Barre
HIIT
Functional Training
Spinning
Rowing
Free Weights/Powerlifting
5. Health and Wellness Coaching 
As the world becomes more filled with both research-based and completely invalid information about fitness and healthy lifestyles, many clients need the expertise of health and wellness coaches to separate truth from fiction. Based on the results of their "Worldwide Survey of Fitness Trends for 2020", the American College of Sports Medicine predicted this as a top trend for 2020.
"This growing trend integrates behavioral science into health promotion and lifestyle medicine programs. A one-one-one and small group approach provides support, goal setting and encouragement"(ACSM, 2019). Consider adding a health or wellness coaching to your certification list this year. 
In order to stay relevant and provide top-notch services for your clients, it is important to consider fitness trends in the industry. You can't and shouldn't try to tackle them all if you want to be true to your brand and services, but take the time to consider how these trending products, practices, and services could help you take your fitness business to the next level. 


---
References:
Thompson, Walter R. Ph.D., FACSM. "Worldwide Survey of Fitness Trends for 2020." American College of Sports Medicine.
Nitschke, Erin. "Virtual Personal Training – Bringing Your Fitness Business Online." National Federation of Professional Trainers.