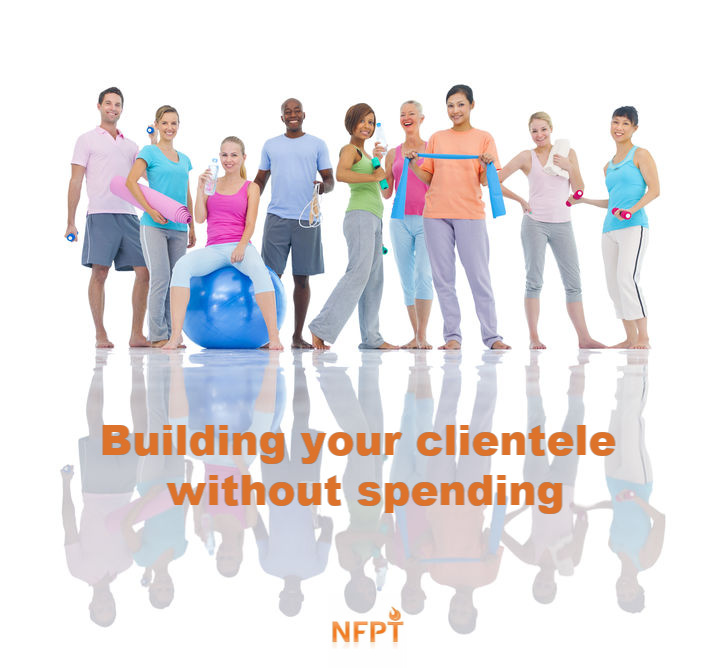 Our NFPT summer is winding down with some August blog favorites that should not be missed! On the business end of personal training our newest author Kim Becknell Williams shares ways to get more clients without spending any of your hard-earned cash. And once your fitness relationships are in full swing, Erin Nitschke reminds us that keeping it real and avoiding toxic positivity is an important aspect of inspiring trust in our clients.
It wouldn't be much fun if you couldn't pass along some nuggets of fitness knowledge to your loyal clients, such as why they probably don't need to do all those leg raises, what the most nutrient dense foods are and how to spare over 500 calories a day with some fun hacks.
Check 'em out!
We're sometimes led to believe that you have to spend money to make money. While there is a grain of truth to that, you don't have to make it a constant habit! There are plenty of ways a personal trainer can build up a client base without shelling out oodles of dollars. You may already be employing some of these approaches, but sometimes new twists and tweaks can spur your business in the butt.
Boy on boy, is this exercise a doozy! Felix Doval unleashes some science on us and explains how this favorite ab move, the leg raise, is not really an ab exercise at all. I know this one may be a hard one to accept, but read on and find out how to alter the basic movement to make sure the rectus abdominus is indeed the star player.
Don't be so negative! Don't give up! Don't worry, be happy! And so on and so forth….if these are phrases you utter to your clients it may be time to re-evaluate your supportive-speech. Clients need their feelings validated like anyone else—good or bad—and making them feel like their struggles are no big deal may have the opposite effect of what you intend.
David Rodriguez goes into detail about some of the most nutrient-dense foods available beyond fruits and vegetables. The foods that give you the most bang for your buck are probably not making it to your dinner plate. Discover these true "superfoods" packed with vitamins, minerals, and compounds that keep us healthier longer, and try to incorporate them into your own meals before recommending them to clients!
Who doesn't love a good hack? Any shortcut that takes us closer to our goals with less work is just good sense! Here I've included my personal five favorite calorie-slashing hacks that anyone can do easily and without really ever missing anything. Clients struggling with weight loss can always use some extra help in the diet department and these hacks will not disappoint!