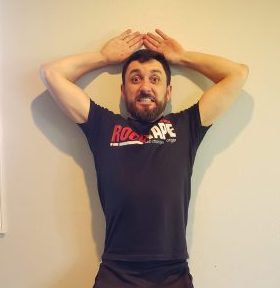 March ushered in more than just spring– our blogs this month hit the hot topics of anatomy, mobility, taxes and research! Do those buzzwords not move mountains for you? Well, you'll have to take my word for it…If you missed these the first time around you'll want to read up on personal trainer tax advice, universal mobility movements and tips on how to determine if it was all worth reading in the first place. (wink, wink: Trust me, it is!)
Here are this month's most popular blogs:
Tax season is upon us and when you're self-employed the process is that more complicated. What happens when new laws are passed and you really question whether you're taking the right approach. If you have an accountant, you probably can sit back and let the hard stuff be figured out for you. But if you like to file for yourself, it helps to know for sure how the laws apply to personal trainers.
With the way most of us live today, sitting too much, driving instead of walking, wearing too-tight shoes, looking down at our devices—well, we have some pretty predictable and universal muscle imbalances. Here are three exercises that almost every trainer can employ with their clients to improve overall mobility.
Open Facebook or Instagram and you are bombarded with all sorts of health and fitness information ranging from science to opinion disguised as science and even pseudoscience. So how does one make sense of it all and learn how to discern which information is valuable and which is, well, not? Here are some sound tips to help you separate the chaff from the wheat.
You certainly don't need the goal of doing pull-ups to improve your thoracic spine mobility. It's a pretty typical area of restriction that is more often than not left unaddressed. Whether you want to improve your pull-up ability or just want your shoulders and spine to function better, learn the skills to help elongate the latissimus dorsi and encourage the thoracic spine segments to move better.
Anterior pelvic tilt, posterior pelvic tilt, lower crossed syndrome, lumbo-pelvic hip dysfunction, and so on and so forth…all of these terms are related and involve all the muscles that control the pelvis. Learn which muscles those are and how they interact to tilt the pelvis.