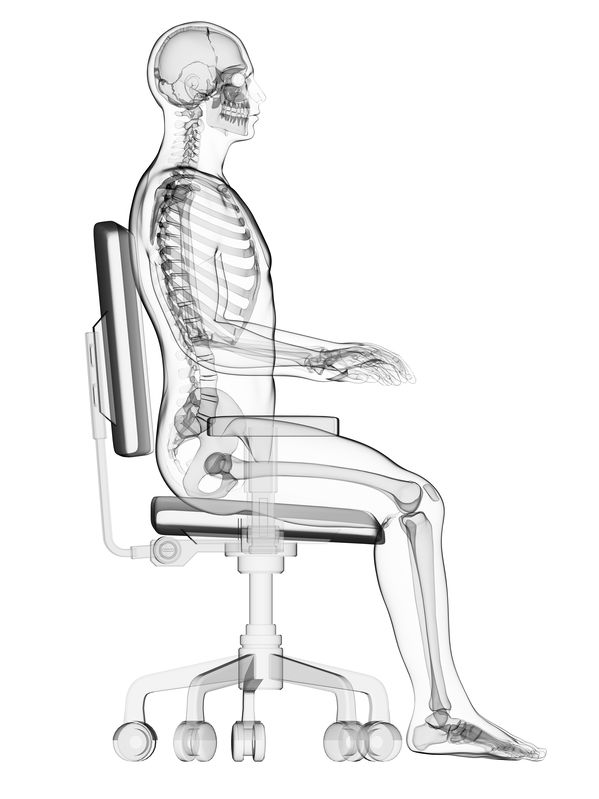 The scariest part of October here at the NFPT blog is how closely related our favorite blogs were. Fitness pros were interested in exercise programming this month, but also wanted to know what reasons clients have for terminating their fitness training. If you missed any of these hot topics, scroll down to find out which clients need core training before strengthening, how to help them police their posture when necessary, take them through all the planes of motion during their sessions, and how creatine might help them reach their full fitness potential. Don't forget to brush up on how to improve client retention by learning the top reasons they stop training with you!
I'll save you the suspense: Yes there is. But understanding the difference is only step one! Learning which clients need core training is next and programming intrinsic core training is the final step before moving on to strengthening. Learn why this is so important and how to implement this process.
Once you've got your client's core all sorted out, helping them to not only improve their posture, but police it when they're on their own will become a much easier process. Our activities of daily life really are how we spend most of our time. While it's great to have athletic goals to work towards, all of our fitness clients can benefit from just living better. And that comes down to functional training and cultivating awareness.
When it comes to supplementation making recommendations to our clients is outside of our scope of practice. Creatine is the number one sports supplement and, given how ubiquitous it is, may already be in your client's cabinet. If it's not, expect to field some questions about it, and this blog will assuredly have the answers! The long and short? Creatine is not only effective but it is definitively safe for healthy populations.
So now you've got your clients' core activated and strong, their posture perfect (or close to it), supported their choice to supplement with creatine, and now you're ready to blow their minds with your creative and effective programming. Taking them through sagittal, frontal and transverse planes of motion in not only every session but in individual exercises will not only help your clients reach their goals, but make them well-balanced fitness and ADL superstars.
Well now that you've got a client that has achieved their goals, improved their posture and soared through the challenges you've given them, why on Earth would they ever think about quitting? There are certainly reasons beyond training, and even the most effective trainer will face attrition rates. Find out the main reasons why clients quit and what you can do to mitigate the chances.
This one only had a day to catch some traction, but it garnered a lot of interest in 24 hours so take a minute to learn what the Frankenstein squat is all about, and why it's a great way to learn a conventional front squat.