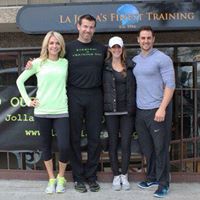 There are many places for personal trainers to work in the fitness industry. Some are obvious, others are not as clear. Which one is best suited for you? We will share ideas of places to work, but more importantly thoughts on how to approach building a business at various locations and what type of trainer each place might be best suited to.
In this episode we talked about:
Traditional Places (

1:55

)
What the traditional places can offer (

3:22

)
How to get a job at a big box gym? (

4:45

)
Possible Requirements – Business Tax License/Insurance (

6:50

)
Creative Spaces and Things to Consider (

8:40

)
Affiliate Business Partnerships (

12:55

)
Networking (

15:40

)
Outside the Box Environments (

16:35

)
How do you break into the outside the box environment? (

19:40

)
Virtual Personal Training/Health Coaching (

20:40

)
Physical Therapy Clinics (

20:52

)
Work Backwards – Who do you want to be around? (24:20)
High Schools (26:14)
NFPT Live Episode #41

Some of our viewers said:
I know a trainer who does lunch break sessions at various offices in town … most of the employers that she works with pay her directly for their staff's sessions (it's an on the job perk for those employee clients, and ultimately creates happier and more productive staff) – a nice win-win.
Also realizing that as a trainer, you are part of the fitness industry. Which is HUGE! So make sure you are accessing and tapping into other fitness organizations. It can help you grow not only your business but your scope of knowledge and practice.
We have a trainer that has a mobile service (bus). He goes to the clients. I thought that was pretty cool!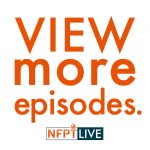 [info type="facebook"]If you're an NFPT trainer, join the Facebook Community Group to chat with other trainers. If you're not, come talk with NFPT here, like our page, and get updates on when we go live weekly.[/info]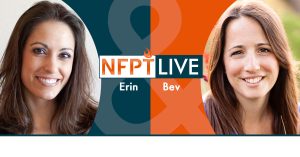 Next Week: Episode #42 – How to Get More Fitness Clients
Subscribe to our Live Show on FaceBook to get updates when we're on or mark it on your calendar so you remember to tune in. We'd love to have you on the show Wednesdays at 9 am PT, 10 am MT, 12 pm ET.