Personal Trainer Workshop in a gym setting.
HANDS-ON
2 DAYS
16 HOURS
Learn from an expert trainer.
Whether you are already certified or just getting started, this workshop will enhance your skill and support your professional development.
WORKSHOP ONLY

= $329
WORKSHOP + CERTIFICATION

 = $728

Includes Workshop AND Premier Certification Package 
About half of our teaching is a classroom setting, and the other half is putting the concepts to practice in a hands-on way. After the workshop, you can sit for the exam at your convenience and GET CERTIFIED! *If you are already certified, you will get 2.0 NFPT CECs for attending this workshop!
First, we'll be sure that you understand the basic principles of anatomy, physiology, biomechanics, various training methods, nutrition and general wellness concepts. Then, we'll cover the safe and effective methods for assessing clients and how to achieve positive change through the right kind of goal-oriented fitness program.
Find a workshop location close to you or plan a 'work-cation' around a date in an area that you want to visit.
If you choose to add the Certification Package option to your workshop, you will receive all NFPT prep material to get yourself ready for the workshop and the certification exam. Here's what you get when you enroll…
Workshop + Certification Package Includes:
Instruction: 2 full days of personal instruction and demonstration
Trainer Manual: hard copy & digital download
Workshop Resources: workshop study guide and presentation slides
Client Assessment Tools: quick reference guide & client tracker forms
Professional Reference Kit: tape measure, skin-fold caliper, organizational folder and ink pen
Online Learning: chapter by chapter quizzes to test your knowledge
Practice Tests (2): 100 sample test questions before you take the test
Exercise Animations: over 80 demos involving every major muscle group
Client Assessment Videos: 45+ assessment video demonstrations (for clients: General Fitness, Older Adults, and Athletes)
On-going Expert Support: even after the workshop, get free phone consultation by appointment with your instructor or other expert trainer
Exam Voucher: test anytime within 1 year of your enrollment
Workshop Dates & Locations
Testimonial by Shay the Coach
NOT CLOSE ENOUGH TO A WORKSHOP?
DON'T WANT TO WAIT?
WE'VE GOT YOU COVERED!
Some of the Topics Covered:
Basic Human Anatomy, Physiology and Biomechanics
Understanding muscle tissue types and muscle fiber
Review of planes of motion
Understanding cellular adaptations to imposed demands
Anatomy of the heart, digestive system and respiratory system
Performance, Participation, and Understanding of:
Blood pressure testing
Sit and reach test
Body composition assessment (Bio-Impedance / Caliper)
Interpret and prescribe cardiovascular prescriptions based on Karvonen Formula
Performance of 3-minute step test with result interpretation
Perform strength test based on percentage with a: 10 rep max, 10 rep sub-maximal Chest Press, 10 rep sub-maximal Leg Press, 10 rep sub-maximal Pull Down
Perform muscle endurance assessments with result interpretation
One minute sit-up test
Pull ups (men) or modified Pull up (women)
Push ups (men) or modified push ups (women)
Active demonstrations of the 17 NFPT recommended base exercises with proper spotting techniques
Active demonstrations of the 16 NFPT recommended base stretches
Energy systems, ATP production, and related training methods
Stretching techniques and applying them correctly
Wellness and Nutrition
Legal and Professional Practices
You will learn and review the fundamentals of exercise science and real-world methodologies that will enhance the success of yourself and your clients!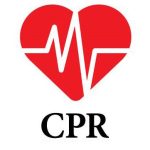 Workshops are Saturday & Sunday. On Sunday, before the Trainer Workshop starts, join us for a CPR/AED Certification class. If you don't already have your CPR/AED certification, you need this! You get a video to prep for beforehand; then, come on Sunday before the Trainer Workshop for a 2 hour hands-on instruction and certification from the American Health and Safety Institute.
NOT CLOSE ENOUGH TO A WORKSHOP?
DON'T WANT TO WAIT?
WE'VE GOT YOU COVERED!
WORKSHOP POLICY & PROCEDURE
NFPT partners with Global Fitness Educators to bring hands-on instruction to you. GFE is an independent workshop vendor preparing future NFPT-CPT certificants for success in the workplace.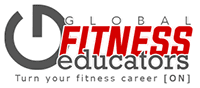 Click here for more information about how you prepare, what to expect and NFPT policies for workshops.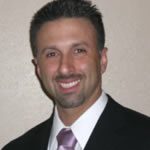 "You'll leave this workshop with better working knowledge of the skills that you need to be an effective personal trainer, and the confidence to build a career on the skills that you learn! Let our expert trainers show you how to put your passion to work!" –Felix Doval, NFPT Workshop Host and Founder of Global Fitness Educators
STILL THINKING ABOUT A CAREER AS A PERSONAL TRAINER?
We've put together this start-up guide to help you learn more about where you can work and tips from successful career trainers.
From what you can expect in your daily routine to your potential for income, we've put it all in one easy to read Trainer Career Guide.  This is a super helpful guide in making your next big career choice. And, it's FREE.