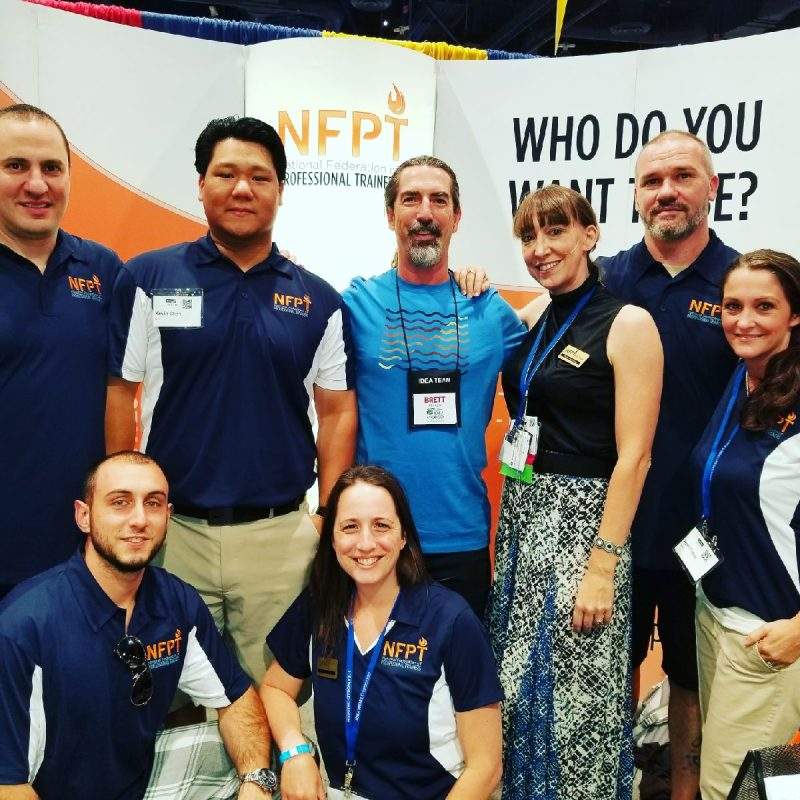 Like other fitness certifying organizations, the National Federation of Professional Trainers certifies as personal trainers those who demonstrate the knowledge, skills and abilities required of the fitness training profession. NFPT qualifies trainers who demonstrate competence in the subjects that will be required of them every day on the job.
We're proud of our certification and we know that we educate highly qualified fitness trainers, but in a sea of competing certification organizations, what makes NFPT stand out?
It's about the basics. When he founded NFPT in 1988, my father, Ron Clark, never set out to compete with the credible certifying organizations already operating. He wanted to offer something different, something that wasn't available already.
The fitness industry ebbs and flows with trendy new ways to get fit and be healthy but the ground level basics of why and how a person's health improves have little to do with the latest trend. In teaching, the basics often are overlooked, making goals harder and more frustrating to reach for clients. NFPT brings fitness back to the basics, speaking in plain language when talking about hard concepts.
Personal trainers must understand the foundational concepts of exercise science, anatomy and physiology to implement the right exercise program for each client. As Dad says, "You have to learn to add and subtract before you can learn to multiply and divide." This philosophy is NFPT's approach to education and certification.
NFPT certification is a foundational, fundamental first step when entering or progressing in the profession. NFPT serves:
First-time trainers, those who want to make part- or full-time income in a field they love
Already certified trainers, those who want to demonstrate an all-encompassing knowledge with education and certification from more than one organization, making them more marketable and more likely to get a raise or get promoted
Understanding foundational exercise principles and using this knowledge to affect positive change is the "adding and subtracting" that aspiring personal trainers must understand before the "multiplying and dividing" of using clinical, advanced-level science and training methods.
NFPT helps you learn the addition and subtraction of personal training but, ultimately, you are the sum of your steps. NFPT can help you along the way.