How long do I have to prepare for the exam?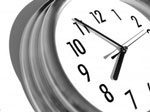 One year. After you choose your certification package and apply online (or use the paper copy application), you receive exam eligibility confirmation within 24 business hours by email (3-5 days if by mail). From that time, you have one year to successfully complete the NFPT – CPT exam. The average prep time is 60-90 days, but because schedules differ and you may have more or less time available than the average (or, more or less education and experience than the average), we want to give you enough study time to feel confident about your exam readiness. So, take your time, review each section of the exam content outline carefully and then schedule your exam appointment when you feel comfortable.
What's on the Exam?
The exam consists of 5 categories. Each category is specific to an area of knowledge that is necessary for a professional fitness trainer to understand and use daily. The certification exam validates your understanding of the subjects that are applicable to your successful training career. Use the NFPT Exam Content Outline as a checklist for exam prep, these are the subjects that you will be tested on. Each of the 5 categories are broken down even further into specific skill sets that you should be able to show competency in when assessed by written exam. For example, the 1st of the 5 categories is 'Principles of Human Anatomy'. The detailed outline for this category looks like this:
1. Principles of Human Anatomy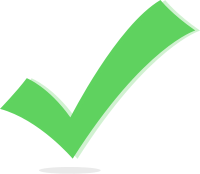 Identify the components of the following systems:
Muscular
Skeletal
Nervous
Respiratory
Circulatory
Endocrine
Digestive
Immune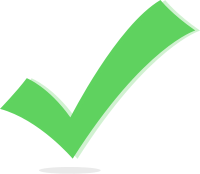 Identify types of joints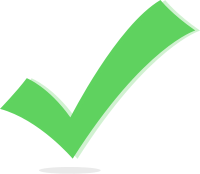 Recognize muscle types (i.e. skeletal, cardiac, smooth)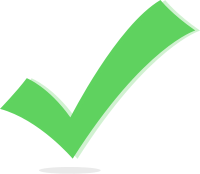 Recognize skeletal muscle structure and components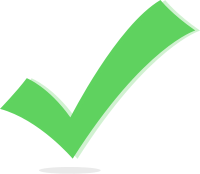 Anatomical positioning and reference points
See More Exam Content Detail >>
To access the complete Exam Content Outline for all 5 categories in detail (to use as a checklist for exam prep), log in to your NFPT Online Learning account.
What score do I need to pass?
750 out of 1000 possible points are needed to pass. The NFPT-CPT exam consists of 120 multiple choice questions. 100 of these are graded, 20 are not. The 20 non-graded are 'pre-test' questions that we may use on future exams depending on how they perform statistically. You will not know which 100 questions are graded versus which 20 questions are not graded, so it is important to answer all of them. Generally speaking, since the pass score is 750 out 1000 points, this would be approximately 75 questions (out of the 100 graded) that you should answer correctly to pass. However, it is important to note that all questions are not weighted equally; each section of the exam has a different weighted value. So, it will not always be a hard and fast 75 questions correct to pass. Your final score is scaled across all sections of the exam. Since scaled scores are not exact percentages, the number of questions answered correctly to pass will not be exact (it will depend on the type and number of correctly answered questions from the various weighted categories). NFPT works with a team of test developers and psychometricians to ensure that each exam form is equated based on respective difficulty and then scaled for a pass score of 750 points. On average, NFPT-CPT exams have a passing rate of 83%, meaning that 83% of those who take the exam pass the first time they take it. This pass rate may vary slightly for each newly published exam form, but no matter the pass rate %, the score needed to pass is 750 points.
Can I retake the exam?
Yes. You can retake the NFPT-CPT exam one (1) time. The fee for this is $119. Your retake must be done within your one (1) year exam eligibility period, so it is important to keep this in mind when scheduling your first exam attempt. Research shows that your likelihood of passing, if needing to retake, is relative to the amount of time between the first and second attempt. The less time between the first and second attempt, the greater the chance of passing. If you do not pass on the second attempt, you must wait one (1) year from the date of your first examination attempt to re-apply to the certification program. This waiting period provides for the completion of NFPT's test development cycle, meaning that you would be taking a new examination the next time that you test.
Will the exam questions come directly from the NFPT Personal Trainer Manual?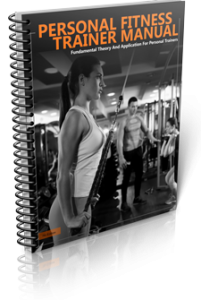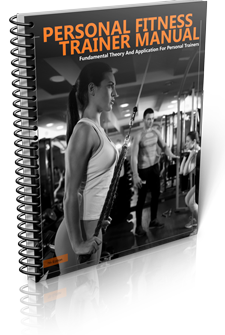 No, not exactly. The NFPT exam is not developed specifically around the manual, it is developed specifically around the skills and knowledge that you, as a trainer, should have in your daily profession. The exam outline is most representative of the trainer skills and the knowledge being assessed. Therefore, the exam content outline is the most valuable study tool available. We won't be testing you on your ability to memorize stuff from the book, because this would just be testing your memorization skill and not your real knowledge of the industry-wide trainer skill set that you need on the job every day. The manual is a great tool for learning and emphasizing the skills that you need to know; so, of course the subjects that you find in the manual will be subjects found on the exam. But don't use the manual to memorize formulas or the small print in charts and tables, these things will not help you on the exam. The manual is a day to day resource for your training profession, and it can also be a great tool for helping you to prepare for the exam, but it is the exam outline which should be your test prep emphasis. Use the NFPT Exam Content Outline as your main test prep tool, and the manual as a supplement or cross-reference to the subjects that are detailed in the outline.
When I'm ready to take the exam, what do I do?
Login to your NFPT My Account and find the 'Schedule My Exam' section in the main menu. When you click on the link to schedule your exam, you will be taken to the test scheduling portal of NFPT's test administration vendor, ISO Testing.
ISO Testing has a network of over 350 test sites, you will look up your zip code to find the test sites that are closest to you. Each site has its own test dates and times to choose from, you pick the location and date that works for you and register yourself at that site. Then, you receive a confirmation email to print out and bring with you, along with your photo ID, on the day of the test
TIP: search for available testing appointments at least 2 weeks before you are ready to test. These test sites open up available spots about a month in advance, and they start filling up quickly. Be sure to time your studies up with an appointment that you have made in advance. *If you financed your certification package, be sure to have your balance paid prior to setting your test date.
Test Sites: DO A QUICK LOOKUP OF LOCATIONS NEAR YOU >>
Tips
Remember, the NFPT-CPT Exam is a multiple choice test. There are 120 questions, 20 of those are not graded because they are pre-test questions. Use these strategies to help you with studying and to better take a multiple choice test.
FOR STUDYING:
Pace yourself, commit to a realistic time per week and stick with it. Maybe 20-30 minutes each day is all that you can give to your studies, that's okay. Set a time during the day that works best for you to be able to sit down and concentrate on your studies for that amount of time. Realistically pacing yourself is the best way to keep on a steady track and reach your goal.
Break up the exam outline and work through each category as a separate study section. Read the category and find the subject matter in your NFPT manual or other sources to make sure that you understand it. Stop frequently as you read to ensure that you understand. Go back and reread those things that you are having trouble with.
Make note cards. Read, Write, Repeat the subjects that you are studying
Apply what you are learning to your existing clients, family or friends. The best way to learn is to use what you are learning in a practical way. Repeat the concepts, say it out loud and teach it to someone else with every opportunity.
Get More Tips for the Best Ways to Prepare for the NFPT CPT Exam >>
FOR TAKING THE TEST:
Questions are derived from the 5 content domains, which require 750 points (out of 1000 possible) for a passing score. This is a closed-book exam with a 2 hour time limit. Remember some strategies for multiple choice exams:
Read each question carefully before choosing the single best response.
Pace yourself; sometimes it helps to answer the easiest questions first.
If you are not sure about an answer, don't spend too much time on it. Skip the question and come back to answer it at the end.
Your score is based on the total number of correct answers. Responses are in random order. Looking for patterns won't help you.
For paper exams: Be sure to use #2 pencil and mark your answers neatly, clearly, and in the correct space. Fill in all bubbles on the answer sheet for identifying yourself and your test booklet.
For computer based exams: It is easy to see any questions you may have skipped and return to them.
FOR KEEPING COMPLIANT:
Remember, you are responsible for maintaining professional codes of conduct, and this extends very specifically to your responsibility for keeping the test questions to yourself. Any unfair advantages to you or other NFPT Test Candidates as the result of accepting or giving test question assistance will make your test scores invalid or your certification revoked. Don't do it!
Here are things that you are responsible for in order to assure that your test score can be appropriately validated for certification:
Arrive on time for test appointment
Provide photo ID
DO NOT bring personal items or printed material, i.e. handbags, PDAs, cell phones, books, notes, dictionaries, etc. – these are not allowed in the test room.
DO NOT assist others. This includes but is not limited to: the impersonation of another test candidate, sharing information of any kind, giving or receiving advice or other help, having prior knowledge of the test questions, recalling test questions after the test has concluded.
DO NOT disturb or distract others in any way through the test process
If you see anything that disturbs you or that you believe to be suspicious in any way, please contact us, your certification may depend on it!
Get Your Cert
When using a NFPT computer based testing site, you will receive instant test results as soon as you complete your test! Approximately 2-3 weeks following a successful exam completion, you will receive a detailed score report, your professional NFPT certificate for display, and a wallet-sized ID card.
Now get out there and put your skills to the test! (when you're ready!) Certification is the validating step that you'll take in your successful personal training career. Just remember, it's not only the passing of this test that will make you a great personal trainer – that is all you! You are more than a walking textbook, you are a professional mentor, life coach, motivator, and the health and fitness rock that your clients will look to for reaching goals. You can do this! You were meant to do this! You started with getting certified because you were smart enough to take that first step…now it is up to you to take the next. We will support you in whatever way that we can. Contact Us anytime for any reason, we will do our best to help.
We wish you success on the NFPT – CPT exam…but, much more so, we wish you success in your personal trainer career, and every step that you take to make it great! Thank you for choosing NFPT to help you get there!