Lead Management for Sales Goals
$49.99
INTRODUCTION TO LEAD GENERATION, MANAGEMENT AND DISTRIBUTION FOR PERSONAL TRAINING SALES TARGETS
Lead management – discussed by many – appears to be misunderstood by most. This trusted benchmarking formula has been taught around the world at industry events such as IHRSA, Club Industry, Forum Club (Italy), and Rex Roundtables (Europe). It is a section of a complete suite of educational offerings by Trainer Nation, and NFPT education and support partner for continuing education and training.
See Education and Test Description >>
Est. Prep/Completion Time = 2-3 Hours
NFPT CEC Award = 0.5
Other CEC Awards = CEC GUARANTEE!
$49.99 GET STARTED:
This is an introduction to concepts for new client and lead volume benchmarking. It supports fitness professionals with a look at the complex mechanics surrounding the personal training sales process.
What You Get With This eCourse
Course Video: 47 Min: 14 Sec
Online Test
Certificate of Completion
0.5 CECs
WHO SHOULD TAKE THIS COURSE?
– Personal Trainers considering a sales management position.
– Corporate / Club Level Management seeking a data driven formula to achieve financial targets
– Health club owners relying on management teams to achieve monthly sales goals.
TEST DETAILS
Online, multiple choice test
10 questions, limit = 30 Minutes
90% pass score
Instant test results
1 Free Online Re-test
EDUCATION OBJECTIVES
– Forecast lead volume needed to achieve sales targets with a single formula
– Execute proper lead distribution based on key performance metrics
– Manage the most critical measure in the personal training sales process
– Use 'Essentialist Staffing' and relevant performance indicators to build a sales driven team
THE PROCESS
Add to Cart to make your purchase for course enrollment
Check your email for course instruction and access to education prep material
Take the test whenever you're ready, in your NFPT Account. You will be awarded your certificate of completion and CECs immediately upon passing.
BACK TO PRICE INFO: GET STARTED >>
---
Meet the Author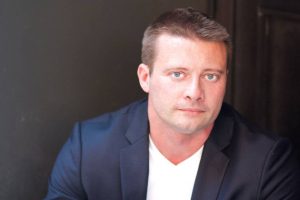 Edward L. Gober is the founder of Trainer Nation – the continuing education provider of business related curriculum for fitness professionals.
From personal trainer to fitness manager, health club owner to high level executive, Edward has been a proactive leader supporting individual personal trainers, small business operators, and large corporate contacts to create performance driven and service oriented organizations.

In addition to teaming with global brands such as Equinox- Edward served as Vice President of Personal Training for the New York Health and Racquet Club in New York City.
A keynote presenter at events such as IHRSA, Club Industry, Forum Club, and executive innovation think tank Rex Roundtables- Edward's insight on strategic sales management and organizational framework design have made him a sought after advisor to resurrect financially challenged operations as well as those attempting to enter a growth phase with their business.
Additionally- Edward provides private equity firms, hedge funds and strategy consultants the information necessary to understand the value of their fitness industry investment opportunities.