Recorded Workshop Course: Add-On
Enhance your exam preparation
NFPT recorded a full workshop so you can watch it from the comfort of your home. You'll be able to see the movements and demonstrations to help you understand the concepts and knowledge needed to pass the NFPT certification exam. The recorded workshop is included when you purchase the Premier Plus certification package.
Est. Prep/Completion Time = 12 hours
Experience the NFPT personal training workshop as if you are there when you watch six instructional videos that include the full two-day workshop presentation and training sessions, brought to you in modules to review at your own pace. You'll also get the Exercise Demonstrations module that teaches proper execution of the exercises from the NFPT Personal Fitness Trainer Manual. With more than 10 hours of presentation, these videos show how to put the entire NFPT trainer manual to work for you in your career as a certified personal trainer.
Watch, listen and learn from the comfort of your home to understand how to become a more effective personal fitness trainer with NFPT.
What You Get
Six Workshop Videos + Bonus Exercise Demos
Video 1 (2 hours, 3 min.): Introduction to Concepts/New Client Consult
Video 2 (1 hour, 12 min.): Physiological Assessments
Video 3 (1 hour, 21 min.): Anatomy, Terms and Biomechanics
Video 4 (2 hours, 29 min.): Metabolism of Nutrients
Video 5 (1 hour, 11 min.): Muscle Cell Physiology
Video 6 (50 min.): Exercises, Programming, Putting it into Practice
Bonus Video (58 min.): Exercise Demonstrations
Study Guide: Personal Fitness Trainer Manual and workshop comprehension resource
Is this product right for you?
If you are studying to become an NFPT Certified Personal Trainer, you need this video to supplement to your existing understanding of anatomy, physiology and exercise programming and to explore the exam preparation materials.
If you are thinking about becoming a personal trainer but aren't ready to commit, you can watch these videos to gain the confidence to pursue certification while also limiting your investment of time and money until you're sure that personal training is the right field for you.
If you are already certified and looking for another credential, you can look to NFPT for the recognition you need and the renewal process you can afford.
Education Objectives
Video 1: Understand the scope and role of being a personal trainer. Walk through a client consultation appointment.
Video 2: Understand and implement the appropriate physiological assessments. Walk through each with a virtual client.
Video 3: Familiarize yourself with anatomy and terms for positioning and biomechanics. See practical examples and demonstrations.
Video 4: Learn about metabolism of nutrients. What does our body do with nutrients and what does it need? Learn the rules about discussing nutrition with a client.
Video 5: Understand muscle cell structure and function to be efficient with exercise.
Video 6: Implement exercise programming and modification for various client goals and types.
The Process
Purchase the video series and receive an email link to access videos.
Watch, listen and learn along with the presentations.
---
Meet NFPT's Director of Education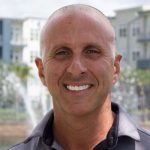 Felix Doval, founder of Global Fitness Educators (GFE), is an exercise physiologist who holds a master's degree in exercise science. He has been serving the fitness industry providing hands-on fitness workshops since 2003. Established in Fort Lauderdale, Florida, GFE was the pilot site for the first NFPT live personal training workshop. Doval also is NFPT director of education. The NFPT and GFE team of experts has more than 50 years of combined experience in the fitness industry focusing on the needs of today's personal trainer.