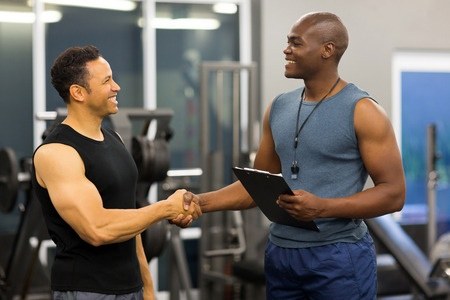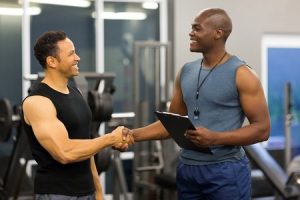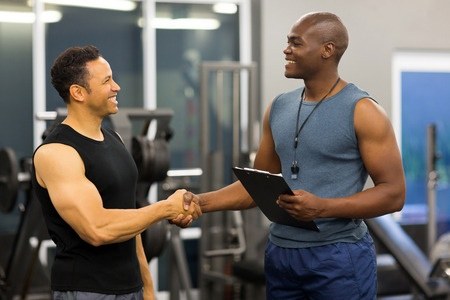 If you were embarking on a new workout program, what qualities might you seek in a personal trainer? Does your current level of professionalism fit into such criteria? In other words: Would you hire "you"?
Years ago, as I contemplated branching out within my fitness career, adding personal training to complement my group-exercise teaching, a co-worker offered me one of the best pieces of advice I have ever received.
Her words were simple yet to the point: "Clients don't care how much you know, as long as they know how much you care."
We often get so engrossed in amazing certifications, believing we are better serving our clients as we gain expertise in a variety of fitness-related domains, that common sense falls by the wayside. This can include everything from accountability and interpersonal dynamics to prudent business acumen and respect for others' scheduling challenges.
Certainly, we want to put our best foot forward in terms of meeting a client's fitness needs. However, good business practices are not born on the gym floor, and clients are under no obligation to continue training with us regardless of our prestigious levels of expertise. The anatomy of a personal training client begins with a human being, one that is deserving of so much more during that hour for which we are financially compensated.
Qualities Important To Clients
The DeBeers diamond industry has taken great pains to inform potential buyers of the importance of a gemstone's 4 C's: Color, Cut, Clarity and Carat weight. Our industry might take a lesson from this platform, and set forth the 4 C's of seeking a high-quality personal trainer: Care, Compatibility, Confidence, and Certification.
Work Beyond The Gym
Caring for a client extends well beyond the design of a smart, safe workout program. I am referring to the little things that a client will often take home from the gym, in addition to sore muscles.
Did you wish her a happy birthday when she arrived for her training?
Did you remember to inquire about the big interview he had last week?
Asking how she felt a few days after your previous training session lets a client know you are more invested in her than simply as a source of income. The more you practice such behaviors, the easier they become.
Take a moment at the end of the hour to admire pictures of his new grandchild/pet/car/recent vacation.
Send her an email containing a link to an article you found about a topic she mentioned while training.
If a question was posed during a session, be sure to have an answer ready the next time you meet.
Do You Mesh?
Compatibility refers to how well matched your personality is with that of your client. Is she outgoing and talkative? Is he shy and reserved? Does she only have morning hours available to work out and you are an evening-only employee? Regardless of the number of letters you may have after your name on a business
Regardless of the number of letters you may have after your name on a business card if a client cannot find any common ground with you, this is not going to progress to a long-term relationship. If there is a problem in any of these areas, a client's respect grows exponentially when the trainer admits this and offers to pair the client with another quality employee who might suit his/her needs more appropriately. With such respect comes a willingness to refer you to his/her friends who are seeking personal training.
The Gift of Self-Esteem
Confidence may come naturally to most personal trainers, but often must be cultivated within our clients. For those individuals who have never before entered a fitness facility, we must realize their reticence and progress them slowly through various exercises. Self-efficacy over time will lead to confidence in his abilities, and he will credit you with the transformation he never believed possible.
Sure, you wrote the workout program and ensured proper technique and form as each exercise was executed. However, the hour belongs solely to the client, instilling within him the confidence of a job well done. In doing so, you are empowering him to believe in himself.
The Balancing Act
Certification definitely has a place of importance in a personal trainer's arena. Knowing that you put in the time and effort required to study for and pass a national exam speaks volumes to a client about your dedication to your chosen profession. However, keep in mind that a "book-learned" intellect does not always translate to a successful coaching experience. Be proud of your achievements and your titles…then, put that knowledge into action in a manner that best suits a client's needs.
Remember these 4 C's, and your business is likely to skyrocket! There is also a 5th C: Control. You are ultimately in control of your own personal training career. Make it the best!
[info type="facebook"]Got any more C's for us!? If you're an NFPT trainer, join the Facebook Community Group to share. If you're not, come talk with NFPT here, we would like to meet you![/info]