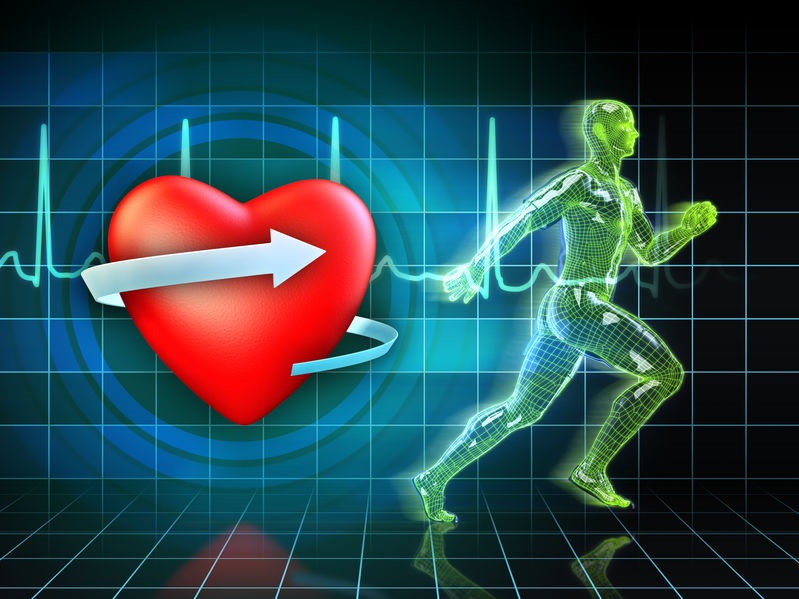 Prioritizing and investigating clients' health history according to recent research and recommendations to minimize risk and identify potential unknown risk factors is part of the role of a personal trainer.
As with any physical activity, there's a risk of injury or – in very rare cases – a catastrophic outcome.
Here's what you need to know when gathering critical health information.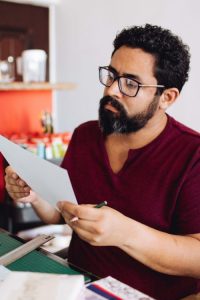 Pre-participation Health-Screening Guidelines
In November 2015, The American College of Sports Medicine (ACSM) updated the pre-participation health-screening guidelines in an effort to remove excessive medical barriers to participating in physical activity.
While the previous CVD risk factor algorithm was thorough, it was also complicated and left fitness professionals frequently making an unwarranted number of referrals clients to physicians for medical clearance. Research has questioned the effectiveness of the former screening tool.
A study by Whitfield, Gabriel, Rahbar, and Kohl (2014) suggested that greater than 90% of adults 40 years old and older would receive a recommendation for physician clearance prior to beginning any exercise regimen. That's a staggering number of clients who want to be active only to become derailed or discouraged by a potentially unnecessary extra step.
Consequently, this created excessive medical barriers for clients (Whitfield, Riebe, Magal, & Liguori, 2017). To remedy this issue, a new algorithm was developed. Initial research results demonstrated that the number of individuals who would, under the previous guidelines, be referred to a physician for clearance decreased by 41% with the new guidelines (ACSM, 2018).
Another great benefit of the new screening approach is that it places more responsibility upon the medical professional to decide who needs what type of test and why thus taking the guesswork out of screening by personal trainers. All the exercise professional needs to do is use the updated algorithm and make the referral for medical clearance where necessary.  Features of the new screening tool:
Features of the New Screening Tool
According to research, the new tool and the need for medical clearance prior to beginning an exercise program is based on the following variables.
An individual's current exercise participation
History of cardiovascular, metabolic or renal disease or signs or symptoms suggestive of disease
Desired exercise intensity of the client
(Riebe, Franklin, Thompson, Garber, Whitfield, Magal, & Prescatello, 2015).
The first step in using the new tool is to identify those individuals who do or do not participate currently in exercise. The goal is to more accurately and clearly classify individuals who are simply unaccustomed to activity from those who may legitimately be at risk for cardiac complications.
Next, depending on the category (currently active or inactive), personal trainers will use one of two flow charts. There are three categories on each chart for the two classifications of individuals. Each category is detailed in the charts and directs the trainer to proceed accordingly.
View the Chart from ACSM in this article – Figure One
For example, if a client who does not participate in regular exercise and has known cardiovascular, metabolic, or renal disease AND he or she is asymptomatic (the second category under the "does not participate in regular exercise" classification), medical clearance is recommended.
Then, following medical clearance, the client can participate in light to moderate intensity exercise. The client can progress as tolerated using the ACSM guidelines.
A second example. If a client who does participate in regular exercise and has known cardiovascular, metabolic, or renal disease AND he or she is asymptomatic (the second category under the "does participate in regular exercise" classification), medical clearance for moderate intensity exercise is not necessary.
However, there is a caveat for vigorous exercise. Medical clearance (within the last 12 months if no change in signs/symptoms) is recommended before engaging in vigorous intensity activity.
Personal trainers should review and learn how to apply the newly developed guidelines and algorithm with their clients. It's also important for trainers to continue to monitor their clients for any changes that may affect the client's original classification. Signs and symptoms may develop and would, therefore, require a more aggressive analysis of risk by a qualified medical professional. Consult ACSM's Guidelines for Exercise Testing and Prescription (10thedition).
Signs and Symptoms
According to ACSM, major signs and symptoms that suggest possible cardiovascular, metabolic, and renal disease include:
·     Pain or discomfort in the chest, neck, jaw, arms, or other areas that may result from ischemia
·     Shortness of breath at rest or upon mild exertion
·     Dizziness or syncope
·     Orthopnea or paroxysmal nocturnal dyspnea
·     Ankle edema
·     Palpitations or tachycardia
·     Intermittent claudication
·     Known heart murmur
·     Unusual fatigue or shortness of breath with usual activities
If a client displays or develops any of the above signs or symptoms, refer him or her to a qualified medical professional.
Self-guided Screening
In addition to the systematic process in place for determining a need for medical clearance, any individual wanting to start an exercise program can use the newly updated PAR-Q+ form. This version now includes multiple follow-up questions to better inform preparticipation decisions and risk.
Personal trainers can and are encouraged to use this tool as a supplement to other screening forms and protocols (ACSM, 2018). When it comes to client health history and current physical status, the more information the better.
A substantial body of research indicates the benefits of participating in regular physical activity far outweigh the potential risks. Fitness professionals who thoroughly comprehend and evaluate a client's risk factors serve to further enhance the known benefits of living an active lifestyle.
---
Resources for this Article
ACSM (2018). ACSM's New Exercise Preparticipation Screening: Removing Barriers to Initiating Exercise. https://www.acsm.org/blog-detail/acsm-certified-blog/2018/02/01/exercise-preparticipation-screening-removing-barriers-initiating-exercise
American College of Sports Medicine (2018). ACSM's Guidelines for Exercise Testing and Prescription (10th ed.). Philadelphia: Wolters Kluwer.
Riebe, D., Franklin, B.A., Thompson, P.D., Garber, C.E., Whitfield, G.P., Magal, M., & Pescatello, L.S. (2015). Updating ACSM's Recommendations for Exercise Preparticipation Health Screening. Medicine & Science in Sports & Exercise, 48(3), 579.
Whitfield, G., Gabriel, K., Rahbar, M., & Kohl, H. (2014). Application of the American Heart Association/American College of Sports Medicine Adult Preparticipation Screening Checklist to a Nationally Representative Sample of US Adults Aged ≥40 Years From the National Health and Nutrition Examination Survey 2001 to 2004. Circulation, 119, 1113-1120.