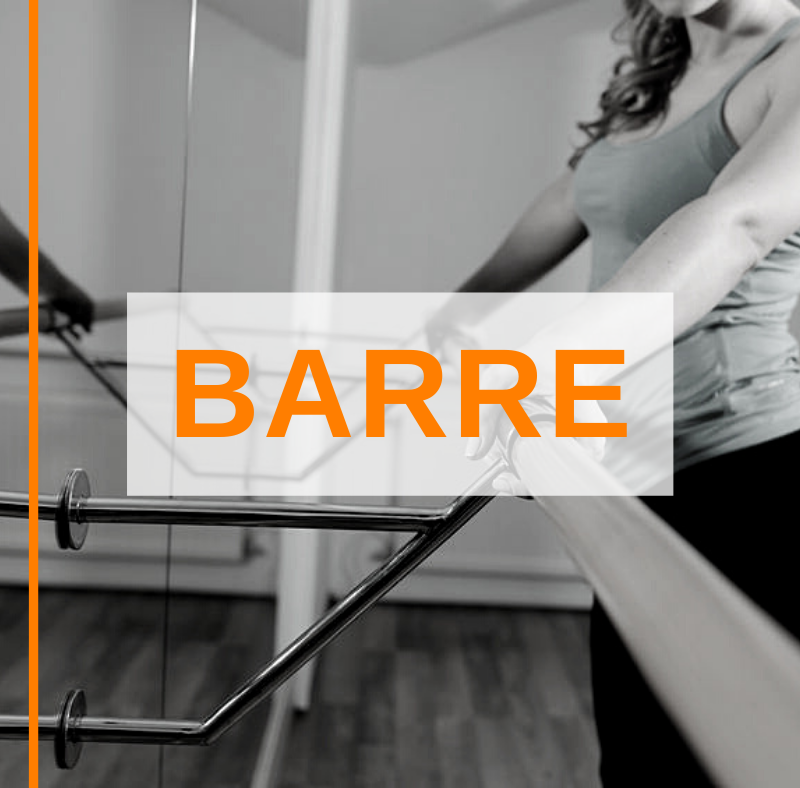 If you're looking for an exercise approach that is easily implemented yet surprisingly challenging, I encourage you to explore adding barre workouts to your arsenal of fitness techniques. Barre is a style of exercise that draws inspiration from ballet, yoga, and Pilates. The best part is – you don't have to be a professional (or even novice) dancer, yoga expert, or Pilates pro to benefit from this unique fitness technique.
Like any fitness professional or client, I became bored with the regular routine of my workout regimen. Knowing that a vital component of goal-based fitness is progression and change, I decided to do just that – make a change – and do something completely outside of my skillset and experience. Here's what I learned during my own month-long exploration of barre.
The Benefits of Barre
At an initial glance, the basics of barre are focused on the physical components of exercise (endurance, flexibility, and strength). However, after immersing myself in the barre experience, I now see the ultimate benefit extends beyond the physical dimension of wellness. Barre is, at its core, about finding balance (physical and metaphorical), exploring your limits, and embracing self-expression.
It's high-intensity without being high-impact. Make no mistake – these workouts are challenging, but in just the right way. You don't end up breathless or screaming in pain. Instead, each workout targets the whole body and is segmented in specific focus areas (glutes, hamstrings, core, upper body, etc.). The movements are intense because they present unique challenges most bodies have not encountered, unlike any typical strength-training exercise. Trust me, you feel the burn, but in a way that leaves you feeling invigorated and strong.
Minimal equipment necessary. If you want to go all out, you can. You can purchase a ballet barre online, however, they are pricey. Or, you can use a sturdy surface like a countertop or stable chair. I use a countertop in my basement. No barre necessary. If you want to intensify the moves, make sure you have 1-5-pound weights nearby and some resistance loops that you can place around your feet, ankles, or thighs.
It's not about perfect technique. Sure, perfect technique is nice. I'd love to be able to move with all the grace and elegance of a ballerina, but that's just not me (nor will my feet cooperate half the time). More than anything, you find your own "flow" and your own level of grace that allows to express yourself in each movement. It's joyful and rather freeing!
It's possible to strengthen and tone abs without crunches. This, I knew. However, I gained a greater appreciation for how many unique movements effectively target the core muscles and reinforce stability in the spine. No crunches required.
No experience necessary. Barre workouts can be modified to fit any fitness or experience level. Don't have perfect turn-out? Who cares? Barre is not at all intimidating and, bonus, you can do it in the privacy of your own home.
Hip mobility increases. I run. I teach online. I write. I spend a fair amount of time working at a desk on a computer. My hip flexors and hamstrings tend to get stiff even with consistent inclusion of flexibility exercises. Barre has greatly improved my hip mobility beyond what basic, focused stretching has done. Barre, like Kinstretch, strengthens the muscles in ranges they're not used to being worked in, which improves mobility.
Small movements work. These workouts aren't always about large, robust movements. Many of the movements focus on small, controlled motions. This helps you focus on contracting the target muscle and creates a greater awareness of what muscle is actually being worked.
Stress is effectively managed. This is a benefit of all forms of activity but is certainly highlighted in barre workouts. You focus so much on the mind-body connection that all other "noise" (i.e. tasks, commitments, responsibilities, etc.) are filtered out.
Mental stamina improves. Yes, barre effectively improves muscular endurance and strength. However, what I didn't expect was the mental stamina result. Barre is about mindful focus and appreciation. I find my body wants to fatigue before my mind does and that forces me to keep going for just "8 more" reps.
Joy. The workouts are fun! They are unique and challenging and no workout is ever a "repeat". There are a variety of ways to intensify each movement and grow beyond a limit you've unintentionally set for yourself. The joy factor is huge and a necessary component of a sustainable workout routine.
So far, I've loved my journey to the barre and witnessed fantastic results in a short period of time. More than anything, I am impressed by what barre has taught me and feel this technique holds great promise for anyone interested in trying something different that is easily incorporated, physically challenging, and mentally stimulating. Visit the barre for yourself and reap the numerous benefits you just might be missing in your regular or usual workout.