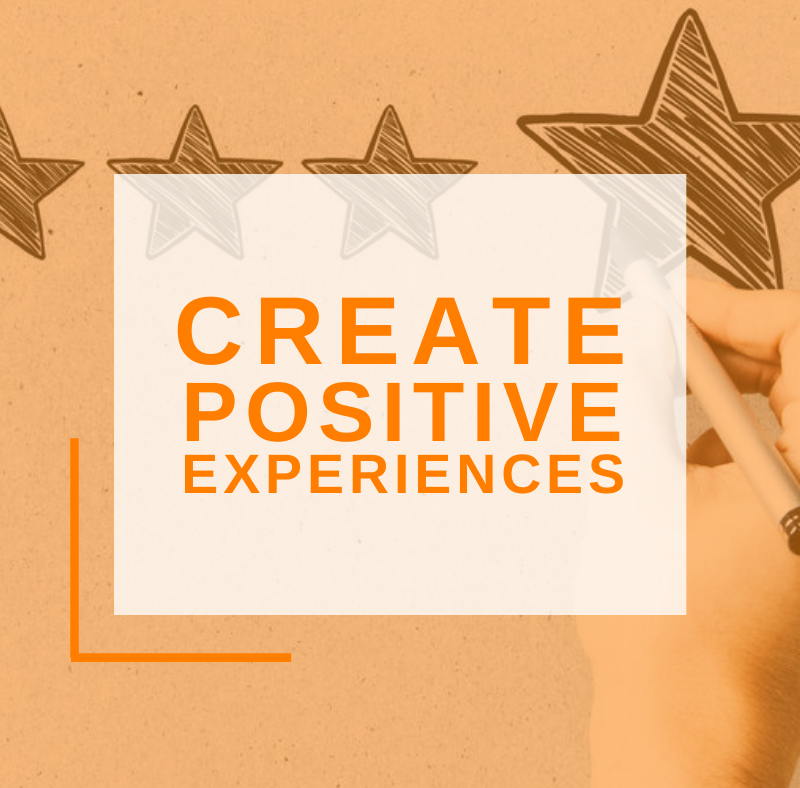 For fitness clients to adhere to an exercise plan and commit to lifestyle change, they need to feel that they can trust the professional they've hired to guide them on that journey of change. This is accomplished by building rapport with fitness clients. Rapport is the foundation of any successful relationship, including that of personal trainers and their fitness clients. Although rapport is something that continues to build throughout the duration of the relationship, it is the early experiences a client has with his or her personal trainer that sets the tone for the future. To effectively begin the rapport-building process, you must create positive experiences for your clients starting with the first impression.
What a Positive Experience Looks Like
Positive experiences are marked by genuine interest, care, respect, authenticity, clear verbal and written communication, appropriate nonverbal communication, and professionalism. When clients believe that they've been listened to, prioritized, and cared for, they are more likely to return and continue on with your services. Further, clients will also have a great chance of success when they perceive you to be highly qualified, experienced, and helpful.
How to Create Positive Experiences
There are three areas on which you, as the professional, can focus your efforts. These areas include the physical environment, your professional appearance and demeanor, and your individual interactions with your fitness clients.
The Physical Environment
Few things pose a greater turn off than when an individual enters a facility and is met with disorganization, chaos, and filth. To create positive experiences as they relate to the gym, studio, or training environment, ensure that the area is always clean and that all office spaces are orderly. When a gym gets a large volume of patrons coming and going, the neatness of a facility can be compromised.
Establish a consistent and frequent cleaning scheduling that includes checklists for disinfecting wipes, sanitizer, equipment cleaner, the availability of fresh towels, and organized equipment and free weights. Make sure the environment is free from hazards such as loose cords, and misplaced exercise equipment (kettlebells, stability balls, etc.).
The Personal Trainer's Appearance and Demeanor
To facilitate positive perceptions related to this area of influence, professionalism is key. Professionalism means more than simply your knowledge base, qualifications, and experience. It also includes your attitude and attire.
Professional workout clothing is absolutely appropriate, however, be sure the outfits you choose to wear do not possess the potential to make clients and patrons feel uncomfortable. Choose workout pants or appropriate length shorts, and shirts that cover the torso and would not be perceived as inappropriate. You should, as a client would expect, appear fit, neat, and professional. You should not enter a session with a client looking as if you just finished your own workout. Additionally, maintaining an open, friendly, and welcoming attitude is critical. The gym environment is intimidating to many individuals; the personal trainer needs to ensure that all are welcome and capable of achieving desired goals.
Individual Interactions with Fitness Clients
This area encompasses every communication you have with your clients ranging from written to verbal interactions. To create positive experiences in this realm, you should help your clients establish confidence in you by virtue of your qualifications and credentials. Be sure to listen intently and actively, use motivational interviewing to facilitate change, display respect for your clients, encourage and allow clients to ask questions, avoid making judgments, explain instructions clearly and concisely, and ask clients for their feedback and address any concerns they have without delay. A healthy relationship cannot be established or cultivated without the art of effective and respectful communication; this element of creating positive experiences for fitness clients is instrumental in program adherence.
Take some time to reflect on how you currently work to build positive client experiences and evaluate areas you might be able to nurture more fruitfully so that your clients establish and maintain their commitment to a healthy lifestyle change.