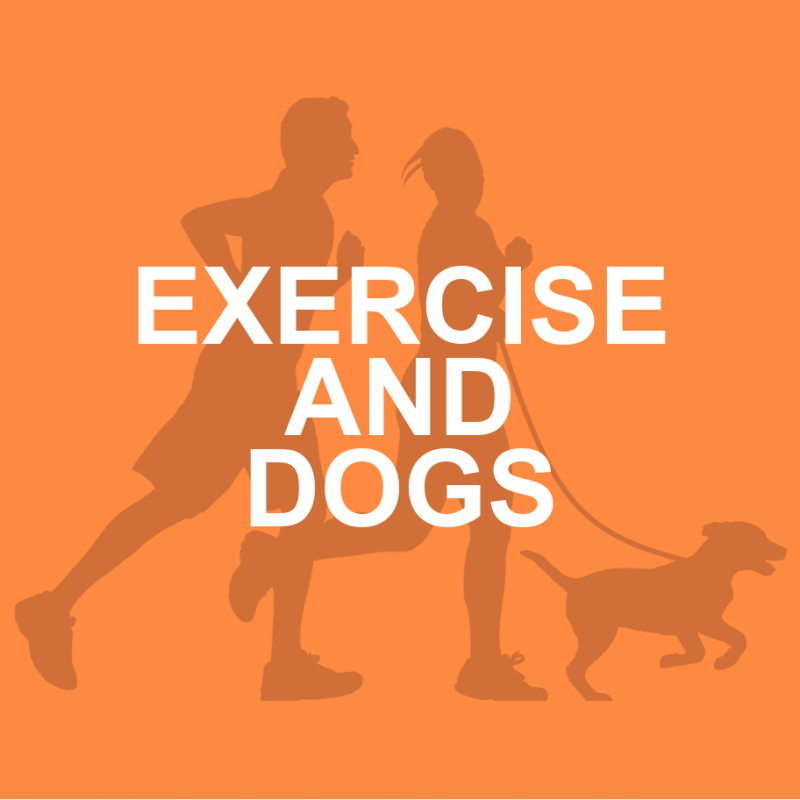 Did you know research shows dog owners get more exercise? Dog owners spent close to 300 minutes each week walking with their dogs, about 200 more minutes of walking than people without dogs. If your fitness clients have canine friends, especially high-energy ones, you might share the following motivational tidbits to help leverage additional activity with their dogs (in case they may need such motivation anyway!)
Here are five reasons why dog owners are or can be more physically active than their non-doggie-owning counterparts:
1. Most dogs need to be walked (unless you live in a home with a yard, even still, you need to go outside to pick up the poo). And even with the convenience of a fenced-in yard, every dog prefers a walk to a short stint in the backyard. It's in their instincts to travel and sniff, making for a more relaxed and happier dog, and a more active owner.
As fitness professionals, we know the benefits of walking: positive impacts on heart health/cardiovascular system, increased energy, lowered risk of depression, stronger/denser bones. Let's encourage this activity and tout it as an opportunity to exercise.
2. The pet works as an external motivator. This ties into number one above, but it's really hard to say no to a furry friend who's usually either tail-wagging at their leash or somehow figured out where it's stashed and it's in their mouths or just clawing away at the door. Even if you don't feel like it, the dog usually will. If they don't get their walk, there might be some interesting behaviors with the dog complaining, whining, or hassling to get out!

3. If there are still barriers to walking with the dog, musical freestyle or doggie-dancing is an option! True story. People do it. People are doing it. People are having fun doing it and staying active. There are many benefits to dancing such as increased stamina, improved balance, decreased blood pressure, increased bone density, and improved muscle tone.
4. It can be social. You can meet friends and dance together with your dogs, or simply gather at a local dog park. It's a great way to meet new friends or spend time with old ones.
5. If you're dog's built for it and both of you are up for it, you can do other types of exercising with your furry friend:
Jog/Run
Fetch
Rollerblade
Frisbee
Agility training
Swimming
Doga (yoga with dogs)
Outdoor Biking
If this is what you plan to do with your dog, choose wisely. Do the research ahead of time for a breed that can serve this purpose. Be mindful of leash laws in your locality, and remember–just because your dog is friendly off-leash doesn't mean the pup he wants to befriend is! Enjoy and have fun getting movement in with your furry friend!
---
References:
https://www.pethealthnetwork.com/dog-health/dog-checkups-preventive-care/5-reasons-why-your-pet-should-be-your-workout-buddy
https://pets.webmd.com/dogs/ss/slideshow-exercising-with-your-dog