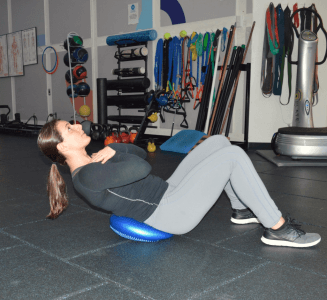 The primary muscles used Rectus Abdominis, external obliques, internal obliques and transverse abdominis. The secondary muscles are the erector spinae.
Starting Position
Place dyna disc under low back. The closer to the tail bone the more difficult. Start with upper back off the floor, crunch up and return to start. Hint: think of your body as seesaw and the disc is the fulcrum.
Movement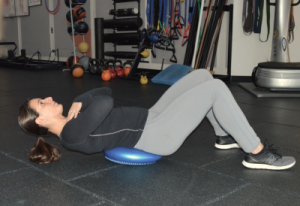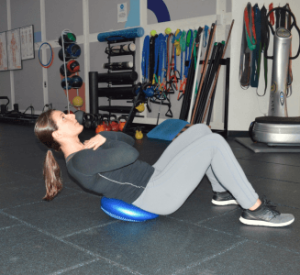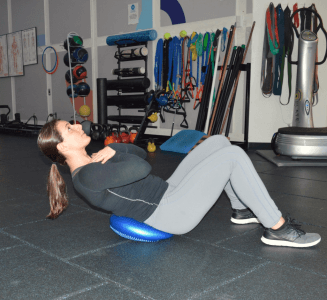 Training Tips
Brace your core.

Maintain neutral spine.

Think of the movement as a supine hip hinge.

It's more about rocking the body on the disc than flexing you spine like a traditional crunch.
Warning Tips
Anyone with low back history should avoid this exercise.

Crunch by shifting the air not by flexing spine.

Don't come too far up.

Avoid touching the floor.