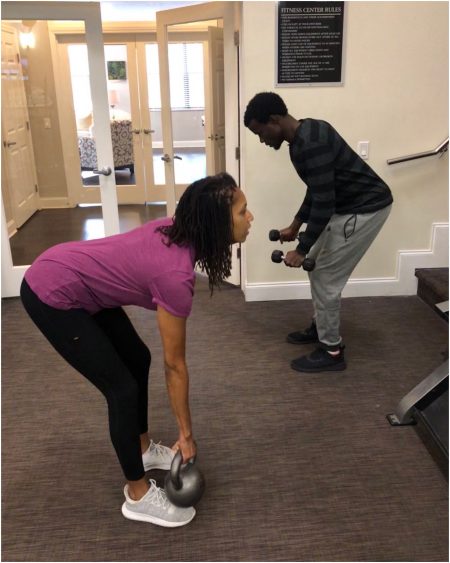 Personal trainers who become more involved in client workouts, initiate post-workout engagements and solicit honest feedback may find those clients achieve fitness goals more easily. Your clients' fitness journey is one they embarked on with you; staying a part of the process in various ways will surely yield them better results.
One of the main reasons I became a personal trainer stemmed from my fascination with the human body. This led me to view myself as an artist and sculpting, not only my body but the bodies of others willing to give me the opportunity to do so.
I have always been heavily hands-on in my clients' fitness journeys. This has yielded very positive feedback and results. Here are some ways you as a trusted fitness professional can get more involved in your clients' fitness pursuits. 
Workout With Your Clients
Picture this scenario: your clients show up for a training session expecting to go through the round but they see you in workout gear in a full sweat. Yes, today is "Train with the Trainer" day.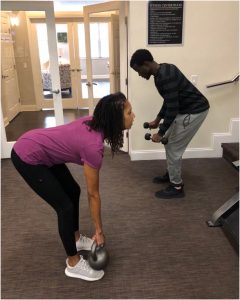 This is a practice I recently picked up because it helps my clients feel motivated and understood since I am there "going through the trenches" with them. In addition to this added motivation clients will feel inspired. I often receive compliments from my clients that I have "great abs or " toned" legs.
By working out with your clients it gives them hope that they too can have those great legs and chiseled abs if their oh-so-wonderful trainer is training with them– greater involvement.
Their thoughts shift from "another tough workout" to "another tough workout with my trainer, so I should reach my goal in no time!" See the difference there? They may even feel positive pressure to work out harder so they can keep up with you. This is a sure-fire way for them to achieve better results.
Ask for Feedback
What would your customer rating be on a scale of 1-10 as a fitness professional? That is why I make it of tantamount importance to deliver exemplary service to my customers.
As professionals, the reason we remain in business is that we have delivered in some measurable way to our clients looking to improve in some aspect of their health. For this reason, I occasionally ask my clients for honest feedback on the services I provide.
Whether it be the way I manage my training sessions and scheduling, or the quality of the information I impart to help them make the best dietary and lifestyle decisions geared towards progress, I want to know the impact.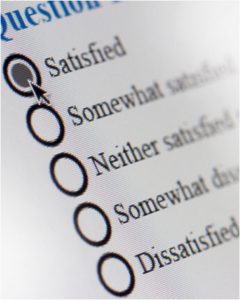 Any bit of feedback helps. A client may mention: "I notice that you send a great deal amount of information of meat protein sources but I am moving towards being vegetarian, do you have any plant-based protein options?"
This kind of question challenges me to research alternatives to animal protein and deliver quality coaching to my client. We as fitness professionals may find ourselves in this position when engaging in a forthright relationship with our clients.
We have a professional responsibility to be accountable . This openness on our part as trainers shows to the client our desire that they are fully equipped with the knowledge needed to best navigate this fitness journey they are on.
In what additional ways do you involve yourself in your clients' fitness journey to yield them better results?