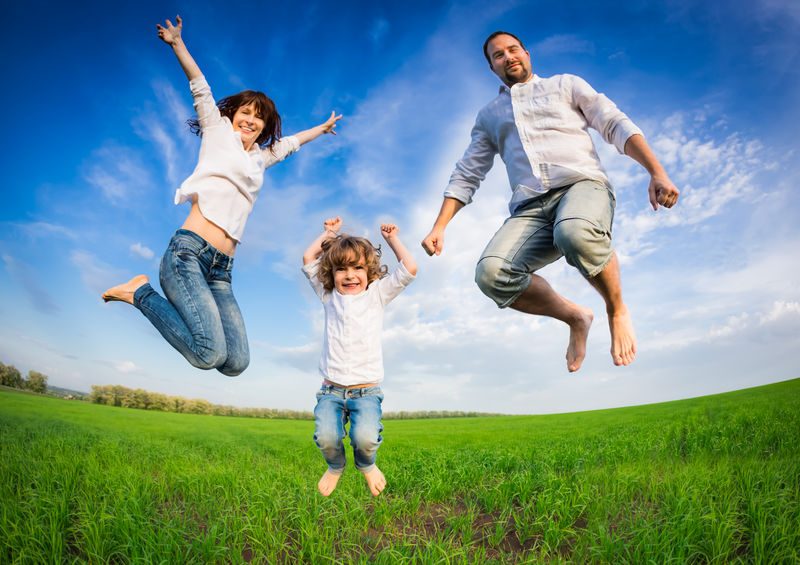 Announcing some breaking news not revolving around the Coronavirus: this month, throughout the United States, we celebrate the importance of physical fitness. Don't miss out on the fun!
Historical Perspective on Exercise
Throughout our country's history, American leaders have sadly failed to realize the importance of physical fitness for our overall well-being.  At some point during the 1950's, following a study that revealed how American children's fitness levels paled in comparison to their European counterparts, leaders began to sit up and take stock of the country's health.
In 1956, President Dwight D. Eisenhower created the President's Council on Youth Fitness; renamed in the early 1960's by President John F. Kennedy as the President's Council on Physical Fitness, it currently encompasses individuals of all ages. In 1983, this Council designated May as the month to promote overall healthy living, with the hope of extending quality lives for all.
Moms Matter, Too
Just in time for Mother's Day, we celebrate National Women's Health Week, this year from May 10–May 16, 2020. The awareness-raising event originated with the U.S Department of Health and Human Services' Office on Women's Health.
In general, women tend to assume the role as caregivers within the family dynamic, often subjugating their own needs to serve those of their partners, children, and the community. This May, with the COVID-19 crisis still very much dominating the forefront of our lives, the goal revolves around ways for women to prioritize self-care.
Overcoming Obstacles
Regardless of gender, when it comes to personal fitness, the key lies in determining what motivates the individual. If a client seems to struggle with this concept, suggest s/he takes some to consider overall health goals, any problem issues that need immediate addressing, and most importantly, what s/he perceives as the obstacles preventing him from pursuing and enjoying a healthier lifestyle. Gently remind clients to include topics such as stress, sleep disturbances, and mental health, often overshadowed by a focus on physical ailments, particularly those we can see.
Commitment Begins at Home
If the thought of embarking upon a personal fitness quest seems daunting for any of your clients, friends, or family members, creating a family fitness challenge might better suit their lifestyle and personality. Family fitness need not have stringent or competitive strings attached. By coming up with a list of activities to try, either weekly or monthly, families can creatively "move" to earn points. Brainstorm at your next family meeting, or embrace some of the following ideas ~
Choose a different activity for each day or week.  Try playing music during dinner preparations and have a dance party while cooking! March in place while watching TV, or see how many push-up's you can accomplish during commercial breaks. Parents currently working from home might pace around the room when on a conference call (side note: my husband's new favorite "phone call" activity! Happening right now, in fact!).
Incentivize. Assign various points for different activities: walking the dog earns 1 point; jumping rope for 10 minutes garners 2 points; a jog or run for 15 minutes tallies up 3 points.
Bonus! Add in daily bonus points for any extra physical activity performed.
Set a goal. Goals such as distance, frequency, time and/or intensity help keep family members engaged in the challenge.
Track it. Keep a chart on the refrigerator to record the amount and type of activity for each family member, as well as the points awarded. Regularly celebrate even small milestones, not just for yourself but for each other too.
Have fun! Choose enjoyable and accessible activities and time slots.
Try a new movement! It adds to the fun and momentum. Share in one another's endeavors.
Before you know it, each family member might discover something new and exciting about his/her personal fitness abilities…and nothing feels more rewarding than that!
Building Self-Esteem
Another suggestion for clients attempting to involve hesitant family members in creative and fun activities: exercise knows no shame. Not everyone needs to clothe themselves in expensive and movement-restricting designer workout apparel. The simple act of lacing up those sneakers and embarking upon this journey – as individuals and/or as a family unit — signals a winning effort: taking the first step.
Have a fun and energetic month!
---
References:
www.active.com/fitness/articles/national-physical-fitness-and-sports-month
www.hhs.gov/fitness/be-active/npfsm/index.html
www.womenshealth.gov/nwhw
foh.psc.gov/calendar/may.html
caloriecontrol.org/get-moving-with-national-physical-fitness-and-sports-month-this-may/
www.actionforhealthykids.org/activity/celebrate-national-physical-fitness-sports-month/
www.actionforhealthykids.org/activity/get-family-fit-family-activity-points/