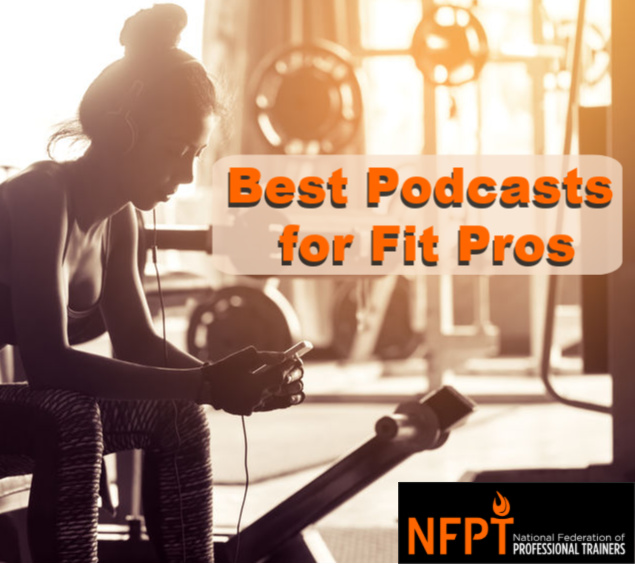 In recent years I've dubbed myself the "forever-a-student," because learning new things has always been my jam; especially when it comes to my favorite topic: health & wellness. Whether it is fitness, nutrition, mind-body connection, better sleep, I can get lost in reading whatever my eyes come across. But not only can we make use of our commute times by listening to radio or podcast programming, but we may be opening our opportunities for learning up exponentially.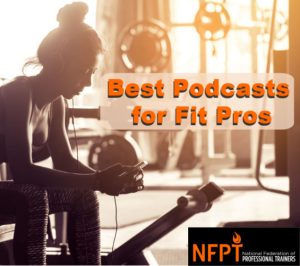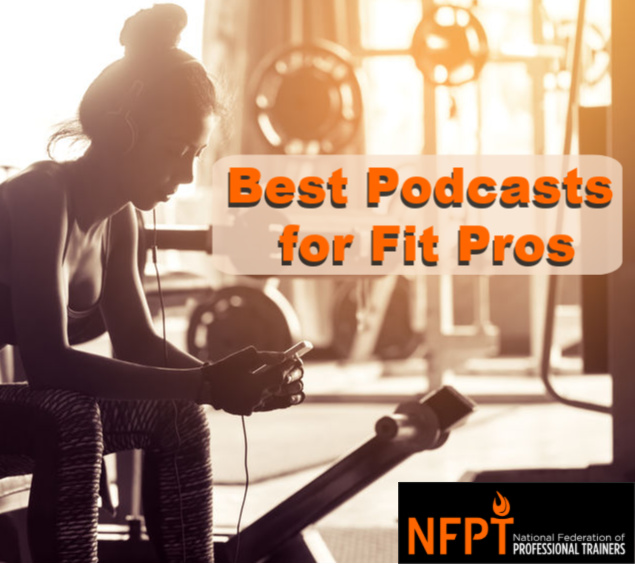 Podcasts: Learning to Listen
It wasn't until someone recently gave me some (unsolicited) advice that I explored Podcasts as a source for acquiring more knowledge. While being more of a visual learner makes it harder for me to digest information auditorily, it turns out there are a plethora of captivating Podcasts talking about everything under the health & wellness sun: exercise protocols, women's health, body composition, nutrition, being a fitness professional, fitness businesses, you name it. 
September 30th is International Podcast day so what better time for fitness professionals to explore this medium of information sharing? I decided to make a list…
Active and Healthy Lifestyle Podcasts
Mind Pump: Raw Fitness Truth–Three guys, Sal Di Stefano, Adam Schafer, and Justin Andrews talk about: fitness, muscle building, fat loss and health. 
Girls Gone WOD: Joy Parrish and Claire Koch two women who evolved their primary topic of CrossFit to delve into conversations about wellness, mental health, body image, marriage, and community.
The WODcast Podcast: Eddit Ifft– Blends CrossFit with humor to provide meaningful content related to all things CrossFit: athletes, experts, coaches, CrossFit games, etc…
20 Minute Fitness: Dives into the science and technology of today's fitness world. Discussions go into the latest in nutrition, technology, science, and methodology. 
All About Fitness: Pete McCall explores everything fitness-related with a science-backed approach. He consults with experts in the field and shares great tips for athletes of all backgrounds. If you're pressed for time or have a short attention span, he has some short 10-12 minute episodes called Quick Fit Tip. 
The Sean Croxton Sessions: Sean Croxton interviews the best-of-the-best experts, authors, and top performers in personal development. Sean presents on all roads that lead to a healthy life: money management, relationships, you name it. 
Fitness Nutrition Related PodCasts
No Meat Athlete Radio: Matt Frazier & Doug Hay give vegan and vegetarian nutrition, running, and training tips.
The Keto Savage PodCast: Robert Sikes discusses fitness lifestyle and industry, and the science and nutrition of the keto diet.
The Ketogenic Athlete: Brian Williamson and Danny Vega give advice on improving athletic performance and how the ketogenic diet can help you. 
The Autoimmune Wellness PodCast: Mickey Trescott and Angie Alt, two immune health advocates talk about how to live a vibrant and healthy life with Hashimoto's, celiac, endometriosis, and lichen sclerosis.
The Food for Fitness Podcast: Scott Baptie shares nutrition, fitness, lifestyle, cooking, and healthy living. He discusses evidence-based advice on a variety of topics related to body composition, sports performance, and healthy eating.
The Business of Fitness
Gym Business Podcast: Shares insights, tips, tricks and tactics to opening and growing a fitness business. 
Masters in Fitness Business Podcast: Jim Adams talks to trainers who want to or are making the leap to studio ownership.
YO! The Business & Fitness Podcast: Breaks down the ins and outs of the business of fitness and the myriad of things that come along with creating a sustainable career in fitness.
The Gym Owners Fitness Business Podcast: Mei Tempest discusses being a gym owner as a woman.
This list is only a quick preview of what is out there. A simple search will reveal that the list goes on. Just like movies, books, and TV shows, what it comes down to is personality and your taste. A quick tip: before ruling an entire Podcast out altogether, listen to a few. There have been some one-offs that I didn't particularly care for, while other episodes gave me a great laugh and fed my hunger for knowledge.