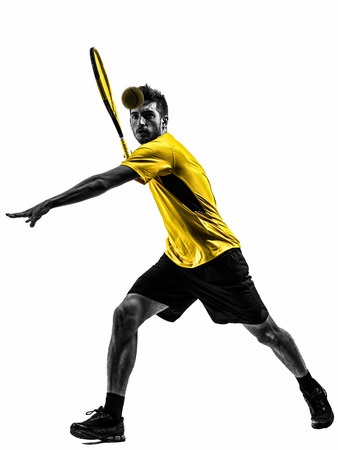 Spring and summer are the two favorite seasons for many outdoor sports enthusiasts. At this time of year, parks abound with softball leagues for all ages, bicycle riders, joggers, and tennis players. The fun of tennis goes way beyond those cute little white shorts and skirts; as it turns out, this sport offers a considerable number of benefits for health and overall well-being.
According to Dr. Ralph Paffenbarger, a physician at Harvard University School of Public Health, individuals who engage in tennis playing three hours each week cut their risk of death by 50%.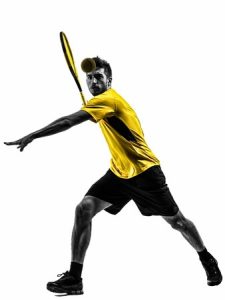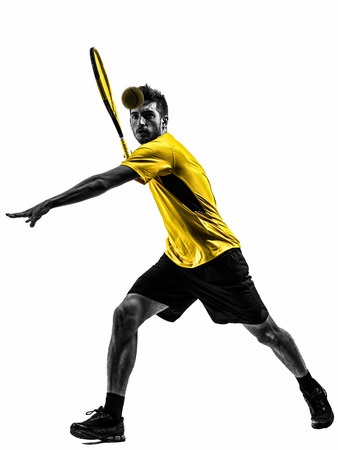 Studies also show that competitive tennis burns more calories than an average aerobics class, inline skating, or cycling. Even recreational games will help improve a player's balance, strength and overall fitness level. Yes, because I know you are wondering, it also works off a hefty number of calories, which helps when a warm summer evening just beckons for a visit to the frozen yogurt shop!
Scientists at the University of Illinois have observed that tennis requires a great deal of alertness and tactical thinking. Taking this one cellular step further, it seems a game of tennis might have the potential to generate new neural pathways within the brain. For a sport that can be enjoyed from childhood well into the adult years, this shows promise of an opportunity for lifelong cognitive development.
Speed, coordination and strength are not the only positive attributes to which a tennis play can look forward. This activity actually forces and increases a player's ability to ward off stress. Dr. Joan Finn, from Southern Connecticut State University, led a study focused on the benefits of tennis on one's emotional well-being. She found that tennis players scored higher in levels of vigor, optimism, and self-esteem, and reported lower scores in anger, confusion, and tension. Tennis players even had better mental health scores than other athletes or non-athletes.
If you do not currently have a tennis partner and tend to be on the shy side, consider joining a summer racket club. Social interactions can develop easily in such a setting, accentuated by the fact that the people with whom you will be engaging already share a common interest.
Making fitness fun for some clients is the best way to keep them active and motivated. Maybe tennis is just the boost some of your clients need!
What are you waiting for? Grab your racket and have a ball!