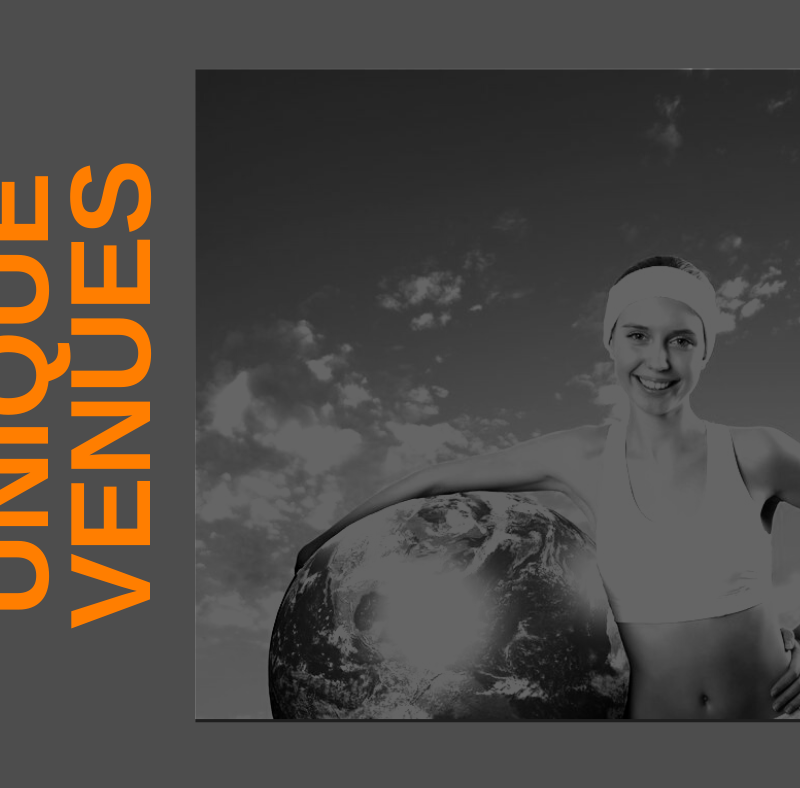 Personal training, already a booming industry, expects to witness a growth spurt of 13% in the next 5-10 years. While the majority of trainers, both full-time and part-time, have traditionally sought employment in gyms or fitness centers, if not opening their own spaces, many experienced professionals have expanded their horizons to embrace opportunities in diverse and exciting venues, such as resorts, cruise ships, corporate settings, and even children's programs. Learn how to re-brand and grow your business by pursuing unique avenues for your fitness career.
Turning Travel Into Cash
For many hard-working individuals, vacations mean letting go of responsibilities and embracing relaxation coupled with sight-seeing. For those whose travel agendas include staying as active as possible, many spas, cruise ships and resorts now offer group exercise classes, personal training, and mindful meditation sessions.
This avenue offers the chance for trainers to escape the confines of a box gym setting and instead, provide services to vacationers wanting to keep up with their wellness goals. If your dream fitness work environment includes sun and sand, consider pursuing this career path.
Spa Coaching
Today's corporate world remains as stressful as ever, perhaps even more so with social distance guidelines necessitating endless conference calls and Zoom meetings. Turning off, unplugging, and "detoxing" from electronic communication top the list of reasons many individuals give for a periodic escape.
The wellness industry caters to such clientele, hosting employee retreats at high-end health spas. Here travelers can expect to find guided nature walks, healthy cooking classes, and instruction in relaxing movement modalities. Trainers experienced in holistic, mindful approaches to wellness may seek employment in such venues. If your strong suits include yoga, massage, or water exercise classes, seek out such locations and launch a new direction for your career.
Diversifying the Desk Job
In today's uncertain economy, many companies look for creative angles that allow them to stand out among the competition. Wellness programs resonate with many employees, especially those whose careers keep them anchored to a desk or monitor all day. Knowing that sedentary lifestyles can lead to unhealthy situations over time, businesses of all sizes employ fitness professionals for a wide range of activities, from lunch-and-learn discussions on current health topics to group exercise classes on-site.
Many studies confirm the benefits of such programs, most notably in the reduction of sick days taken by their workforce. Fostering camaraderie and boosting morale help with team-building. The advantages to trainers in such positions range from diversity of locations to public speaking opportunities. Business connections often lead to networking opportunities, which a savvy fitness professional can turn into gaining personal training clients.
Learn more in our Functional Training Specialist as a part of our Continuing Education Course Series.


Putting the "Fun" Into Functional Recreation
Personal trainers who specialize in working with children often seek out jobs in the recreation field, from summer camps to after-school activities. Aligning with a certified recreational therapist opens endless doors for qualified trainers. Options include working as an athletic director at a day camp, setting up team games and competitions, or as a counselor at a specialized camp offering gymnastics and dance programs.
The need continues to grow for professionals eager to teach today's youth. If continuing to train the same types of bodybuilding clients each day has lost its thrill, try your hand at shaping the future of our population by leading creative and dynamic activities as well as offering guidance on safe movement patterns.
The Consulting Role
Recognizing that personal training can extend beyond safely helping individuals build lean muscle mass, many fitness professionals with business interests pursue the growing field of fitness consulting.
A professional fitness consultant can take their experience in a variety of directions.
Many consultants find a broad audience through mentoring. Whether you choose to work with aspiring personal trainers, newly-established coaches, or as an adjunct to professionals in allied health fields, consulting provides a creative and rewarding environment.
If trainers have a particular niche they wish to establish and/or expand, consulting offers a chance to learn about marketing while finding the best paths to serve clients. In addition, today's technology virtually eliminates the need to rent expensive office space. Consultants can successfully interact with clients over the phone, on Zoom calls, or simply via email correspondence.
Consulting often takes the form of creating tutorials and instructional lessons or even producing training manuals. By creating a website, consulting as well as personal training can come directly into a client's home space. Given today's fears of exposure to viral germs, offering this option sets many wary clients at ease.

No longer do personal trainers and fitness professionals need to rely on traditional brick-and-mortar work environments. With so many fun and interesting options awaiting, get out there and explore your options!
---
References:
instituteofpersonaltrainers.com/blog/5-career-progression-options-for-successful-personal-trainers
exercise.com/learn/careers-for-personal-trainer/
issaonline.com/blog/index.cfm/2019/7-alternative-jobs-for-personal-trainers
focus-training.com/break-norm-jobs-personal-trainer