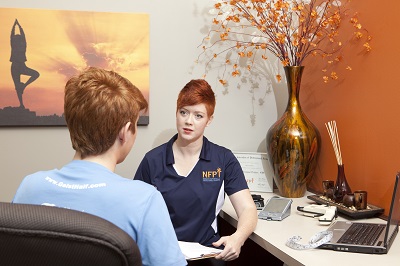 Understanding clearly the role of a certified personal trainer can help mold and shape the future of your career. Although questions like "Why do you want to become a personal trainer?" or "Why did you become a personal trainer?" may seem obtuse, by this point in your decision process you should know the answer quite clearly.  The answer drives you to be a better trainer, avoid burnout, and determine what direction you should take your business. Some reasons may be to help people become healthier, or help athletes to maximize their performance. Maybe you love sharing with others the gift of health. Or it could be that you just like hanging around the gym and want to make some money in the process.  There is no "wrong" reason, just as there is no single "right" way to train people.
There are many reasons to choose a career as a personal trainer. As with any career choice, it's a personal issue that is driven by passion and potential. If you have a passion for healthy living and you enjoy teaching others how to reach their fitness goals, then a career as a trainer just might be the perfect fit. If you are deciding to become a trainer, you need to know what exactly you will be doing. And if you already are one, then this will help you see areas where you are excelling and where you need to improve.
Personal trainers are responsible for applying fundamental exercise science and fitness program design for the achievement of health and fitness goals of clients and fitness enthusiasts in a public or private setting.
Personal trainers implement and promote the use of safe and effective exercise through appropriate client screening, consultation, and evaluation.
Personal trainers motivate and educate their clients, and other fitness enthusiasts, in an effort to improve levels of fitness and maintain enhanced health and well-being.
There are an incredible number of tangible and intangible rewards in store for the Certified Personal Trainer (CPT). This happens from teaching others about something that will impact their lives, as it has yours. We hope that you will make a decision to join us and the thousands of others who impact people's lives, every day. If you are already a part of our #fitfam, we hope you are encouraged to continue with the impact you are already making and continue to broaden it as you grow yourself as a trainer.