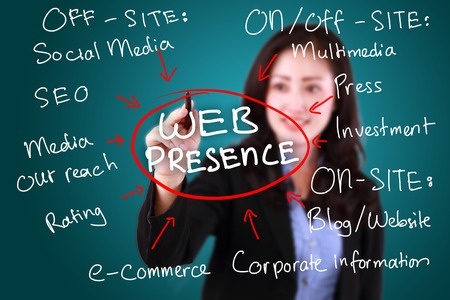 You're a certified fitness professional. You have the license, the know-how, and the practical skills to work with a variety of clients in a variety of settings. Now that the achievement of certified status is behind you, it is time to focus on exactly how you want to market yourself and your services.
Just as there are a million ways to write an effective workout program, there are an equal number of ways to market a business. The key is knowing where to start and how to do so in a cost-effective manner that will clearly communicate your scope of services and reach your intended audience. Before anything else, make sure you have secured liability insurance as that is a marketable characteristic. As a certified professional, you can confidently state you are licensed and insured. This tells potential clients that you take your services seriously.
Build the Trust
The real aim of any solid marketing plan should be to build trust among those who will capitalize on your services. Simply put, if you want clients to invest in you as a professional, work to build rapport and trust. How you choose to do that may depend on the target audience you are hoping to capture, but the following strategies offer fun, creative, and affordable ways to help build your reputation as a professional.
1. Website Development. This is a must have. We no longer live in a world that revolves around face to face interactions. This is a digital age and to capture a wide market, you must build a sleek website for potential clients to peruse. Fortunately, there are a number of platforms available (WordPress, Drupal, Sitey, Wix, etc.) that will help you develop an attractive website. You can also seek the services of a web developer and graphic designer if finances allow.
2. Social Media Presence. Again, we are living in the digital age and social media is cost-effective. Create a Facebook, Twitter, Instagram, and/or Linked-In profiles and use these to your advantage. Keep in mind that using social media does take time and it is an investment to be consistent and credible. Budget time each week to post something meaningful to your social media sites.
3. Blog About It. Given that you are reading this post on a national blog, you already know blogs are a popular source of information. A blog can easily be incorporated into your website. Direct your clients to your blog and consistently post each week (or whatever timeline is appropriate for you). Include recipes, well-living insight, and updated research findings. The content you post will depend on your client base, however.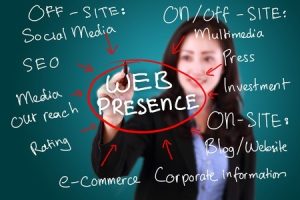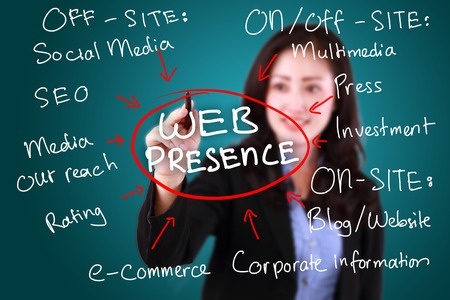 4. Host a Webinar. Webinars are easy to produce and have available for download on your site. Consider partnering with another professional – someone who may have a different skill set or scope. You can each market the webinar within your own networks and build audience interest. Make sure to include a call to action such as sign up for this webinar and receive a FREE 30 minute fitness consultation (or some other "carrot").
5. Produce Podcasts. Podcasts are great for clients to listen to while they commute, while at work or during a workout. Podcasts do not need to be long to be effective or interesting. Survey clients about their topics of interest and create a package of 5-10 downloadable podcasts. Extend this opportunity to another professional and conduct an interview.
6. Join a Chamber of Commerce. It is common for small businesses to join the local chamber of commerce as there are a number of benefits associated with such a membership (networking luncheons, business after hours, a link on the chamber website, etc.). Leverage this resource and get your face and name out there!
7. Do you live in an area with a community college or university? If so, research the academic program offerings in Exercise Science, Nutrition, Personal Training, Pre-PT, etc. and make an effort to contact the department chairs/directors about internship/career shadowing opportunities with their students. Your studio or club might be a great hosting site for student interns.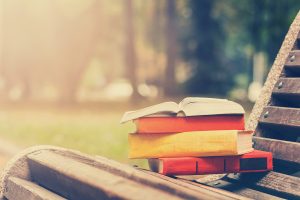 8. Guest Posts. Research opportunities to be guest authors on national or local blog sites. Typically, these efforts won't result in a monetary exchange; however, the experience will pay in other ways.
9. Leverage Local Search Sites. Locals will use a variety of websites to search for services they are seeking. Add your business to those sites (Yelp, Angie's List, etc.).
10. Print Media. While we do live in a digital world, let's not overlook the importance and value of other print media such as business cards, rack cards, and brochures/fliers. Set aside some financial resources to secure some of these items so you have tangible products to display and distribute.
Whatever strategies you choose to employ, do so with the goal of building trust in your market. Be flexible, thoughtful, and creative. Don't be afraid to show your clients who you are. Doing so will build long-term relationships and credibility.
What other creative strategies do you use to market yourself and your services? Share your thoughts on our Facebook Page!
If you're an NFPT trainer, join the Facebook Community Group to become involved with your peers today.
Related Articles
https://nfpt.com/blog/biggest-tips-marketing-personal-training-services