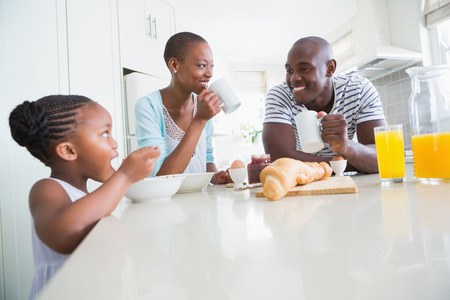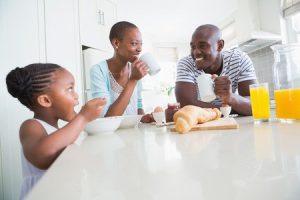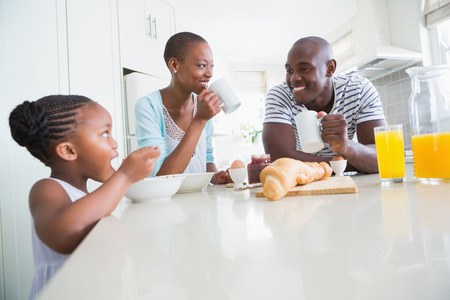 It's that time of year again. No, not for sweet potato pie and turkey with gravy. It's time to look at fitness industry trends for the upcoming year. There's always something new starting or something old that's finally taking flight. No matter what, it does us good as fitness professionals to keep a finger on the pulse of what clients expect, what they enjoy, and also what's been working for fitness entrepreneurs.
Let's have some fun and check out what's on the rise, or will hold steady, for 2017.
Real Meals
Enough, already, with the total exclusion of ingredient or food X. We're over it. It's time to get back to the table, real food, and reality in general.
It's possible to find temporary weight-loss results by trying to eliminate certain foods, but for some it can quickly become a punishment, an obsession, and no way to live. It's time to enjoy eating without all the stress. With education on nutrition, clients are more likely to gain lasting results plus knowledge to share with their family. That benefits more people and can turn them to a healthier way of living. It's something they will do willingly instead of viewing it as the dreaded diet.
Child-Friendly Fitness Classes
We all know that childhood obesity and inactivity has been a topic for the last several years for good reason. Per the Centers for Disease Control and Prevention, childhood obesity has more than doubled in children and quadrupled in adolescents in the past 30 years. That's significant. But it presents an opportunity to make a difference, get involved, and design specific programs for this demographic.
But, there is another way to include children in fitness. Think infant-friendly classes that allow parents to incorporate interaction with their child into the workout.
What's the draw for parents? For one thing, it eliminates the need to secure childcare before planning a workout. Plus, it offers a social aspect in the chance to connect with and get to know other parents. It also helps set a healthy example for their children.
Need another reason? It provides parents a chance to take off the stress of the day and focus on having fun with their child.
Fitbit, Garmin, Apple Watch (and just about any other wearable fitness tracker you can think to name)
Per CDW Healthcare, 112 million wearable computer devices will be sold by 2018, a 78% increase over 2014's sales predictions, with many of those sales attributed to fitness and healthcare-specific devices. So, what's behind the boom?
Seeing and tracking progress is fun and encouraging. It creates a log that proves, yeah, I did that! Besides that, logs offer what a lot of people look for when it comes to fitness: a greater feeling of control and motivation. Plus, safety features can include alerts to loved ones if the wearer stops moving for a preset amount of time.
Don't forget that information sharing lets the wearer communicate with a large fitness community. People can see how they stack up with others in their area or with a group of friends. Which leads us to…
Fitness Challenges
Some people only compete with themselves when it comes to fitness. Others gravitate toward indirect motivation…like coming out on top in a contest between friends or people on Strava they've never even met. Hey, whatever it takes to keep that motivation going!
For those that like the engagement of fitness challenges, why not shake things up for them with a little friendly competition of your choosing? Don't forget to come up with a nice little prize, because there's nothing like being rewarded for hard work. And you will be making them work hard, right?
Community-Based Online Marketing
While this isn't specific to the fitness industry, fitness entrepreneurs are using creative and online methods to boost their client base. And, why not? Online marketing services can be a cheap, interactive, and effective strategy for connecting with people who are looking for gyms, or trainers with your skills. Some sites are more competitive than others and could demand more time and attention, but the payout can be more than worth the effort.
In case you missed it, check out Christine Oakes' post Online Services That Boost Your Business to see how she uses the web to give her business superpowers! After that, head over to our Facebook page so we can chat about trends for 2017.