Sometimes you get a new client like Jim and all the signals point towards go! Jim is motivated and expresses determination to reach his fitness goals. As a bonus, one of your other clients referred him to you. This situation seems very optimistic doesn't it? Here's the problem. Jim wants to pay per session and "see how things go." You know that the best way for him to reach this goal is through a long-term training program and not just a one time session. How do you help clients like this to value your service and desire a long-term program with you? This is where package pricing comes in.
Package pricing is a type of strategy to offer a discounted fee for block bookings. Many trainers use this as a way to increase their cash flow from single-sessions. It's a win-win and here's why.
Package Pricing benefits include:
-Large one time payments that could be used for your immediate costs.
-Security in having a full calendar.
-Time to build relationship with clients.
-Higher chance for the client to achieve fitness goals.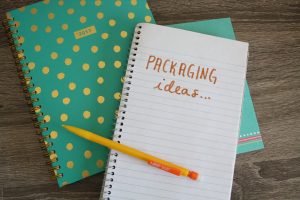 If you decide to package your services, it's important to know what you want to get out of it because your strategy could make or break your success. Obviously you are running a business, and making a profit should be at the top of your priority list, but consider your other motivations.
Ask yourself these questions:
"Do I want to have a higher client retention rate?"
"Do I want to bring in more new clients?"
"Do I want to train small groups and couples?"
"Do I want to have a more steady cash flow?"
Answering "yes" to any of those questions could be enough motivation for you to start packaging and help guide you in the way to do it that's best for you.
Here are four ways to get started with package pricing.
1. Package towards a goal. If your goal is to bring in new clients, offer a first time client package price. If your goal is to retain more clients, consider offering incentive for your current clients to do packages by including a t-shirt or a water bottle for switching over.
2. Market your packages. If you want to make more off of your packages, market them over your single sessions. When someone inquires about your services let them know what your package prices are before telling them your single session price. On posters, websites, and social media, advertise those packages before single sessions as well. If you aren't just launching your business, consider doing a big package launch and announcement on social media to let your current clients know what new and exciting things you are offering. Good Better Best is a method that works well for setting up the options in a way that makes the choices easier for the client and more likely for them to hire you.
3. Package without offering a discount. You don't need to offer discounts in order to package. Instead, give your clients a reason to spend more than they would otherwise by reminding them of the importance of lifestyle fitness and maintaining fitness over time. Also, if you inflate your single-session price from $50 per session to $75 per session, perhaps consider offering a 10 session package for $500 to avoid a discount.
4. Schedule, schedule, schedule. When a client does start a package, make sure and pencil them in for all of their following sessions. This will not only help you keep organized, but it will also make them more likely to show up and to continue their relationship with your business.
Regardless of how you choose to package, make sure that your clients always feel valued and never feel like they are being swindled into something. Make sure they are encouraged and let them know why their health and their fitness is important.
Get some other great ideas to implement this year by checking out 2017 Fitness Industry Trends and be sure to learn about how Good Better Best works!
_________________________