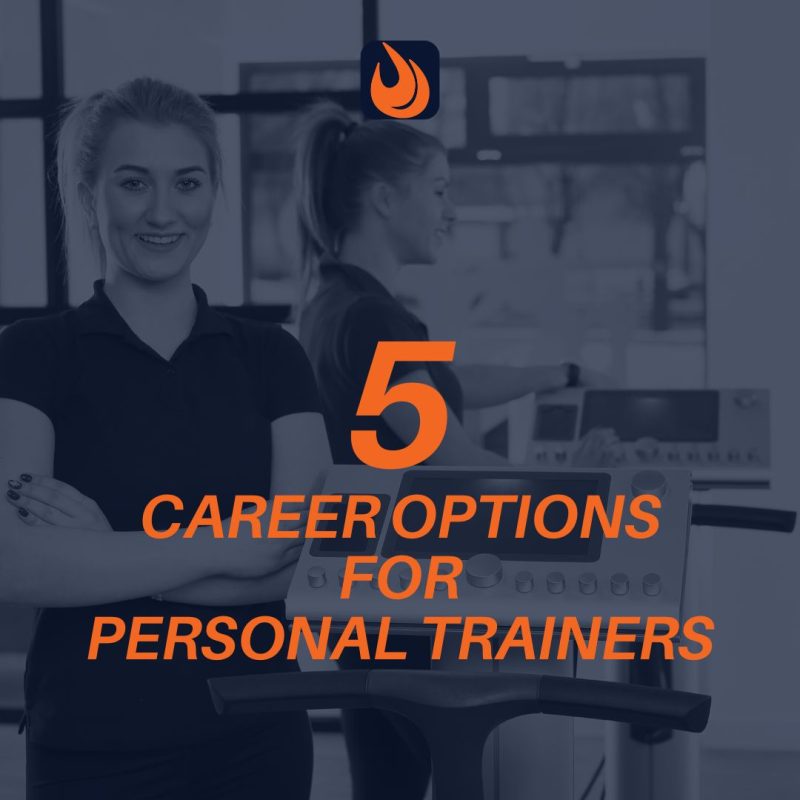 For many starting out or considering a career in personal training, the perception that career options are limited to box-gym coaching still persists despite opportunities for fitness professionals to spread their wings into a number of different areas and venues.
Contrary to what many think, certified personal trainers are found in a variety of settings outside of traditional gym environments. Certified personal trainers have multiple options available to them to grow their career and establish a presence in the industry. If you are at a point in your CPT journey where you are wanting to do something outside of a traditional option, check out these five options that would be worth exploring.
Career Options Personal Trainers Might Consider
Business ownership. After gaining some experience, you might find that you're drawn to owning and operating your own business, it's worth exploring. This route allows you to be your own boss, set your own schedule, and organize your business how you would like (instead of taking an employer's lead). That said, it does require business knowledge, budgeting and financial planning, as well as an understanding that when you aren't working, you aren't earning. Before leaping into the business management world, check out sba.gov for business resources and tools.
Management. Moving up in the industry might mean exploring your talents and abilities as a manager of a fitness studio, gym, or larger business. Management offers opportunities to deepen skills in operational and strategic planning, customer service, leadership, and business administration. A move like this does require experience and the ability to manage processes and lead people against a set of shared expectations.
Corporate Wellness. This is a growing industry and could provide you with career options with creative freedom in designing programs outside the box that address the needs of those who work in a busy corporate office/business. The corporate population is a captive audience that can benefit from on-site offerings such as Lunch Time Yoga, Stress Management Workshops, "how-to" guides on Meal Planning for Busy Professionals, etc. Many large companies have on-site fitness studios, which means you could also provide small-group or one-on-one workout designs.
Virtual Health/Wellness/Medical Fitness Businesses. Organizations like TaskHuman, Omada, and Fitmate offer apps or platform-based coaching in different areas of expertise. Many companies do this through asynchronous communication, while some offer video sessions along with chat features. Whether this is something you want to do as a side hustle or a full-time career, the flexibility is there. Note: depending on the company, you may need to consider an additional certification or training. Do your research ahead of time.
Online Personal Training. This niche career option has exploded in the last three years and continues to grow. If you have an affinity for the online world, you could create your presence by establishing a virtual business that specializes in "bringing fitness" to the client. Online personal training is often more affordable to manage, it's convenient for the client, and allows the professional to reach across state lines to recruit clients.That said, there are certain nuances to coaching and training virtually. Such things as lighting, camera quality, client management, specific liability insurance that covers virtual training, tailored emergency protocols, and simplified workout designs are top priorities to research and establish before "going live". In this type of environment, you do have the freedom to train one-on-one clients, deliver virtual workshops, offer streaming workout libraries, and other virtual tools.
As you start your personal training journey, be aware that there is a multitude of opportunities to advance your career – you could even work in a combination of environments if your availability allows for it. Give some thought to where you want to go and how you want to grow, but don't limit yourself to only the traditional parameters of the field.