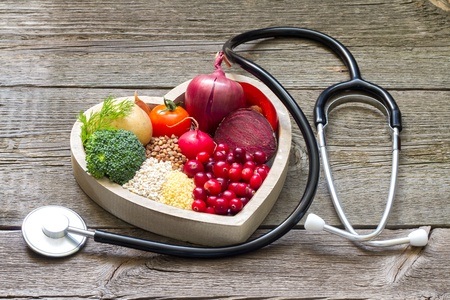 Are you allowed to talk about nutrition with personal training clients? If you are, how much is ok? And what is ok? Nutrition is gray area in the fitness industry and so being familiar with the scope of practice with regard to nutrition and supplements is important for every certified personal trainer.
It makes sense that clients will (and do) ask their trainers for guidance and advice about nutrition practices. If an individual isn't fueling his or her body with the right types of nutrients and calories, achieving optimal physical performance isn't possible.
Naturally, a personal trainer has a responsibility to talk about nutrition and share valuable and reliable information. That said, a personal trainer is not a registered dietitian (unless of course the CPT also achieved the RD credential, there are certainly exceptions).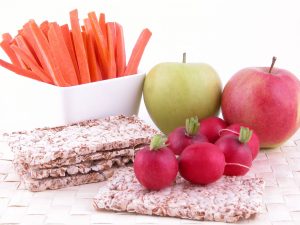 This means (unless appropriately credentialed) it is outside the scope of practice of a personal trainer to prescribe a specific diet, conduct a robust dietary analysis (beyond a food log), and/or provide medical nutrition therapy or nutrition counseling.
In short, personal trainers are limited in what they can and cannot do when it comes to talking the nutrition talk with clients. This doesn't mean they should avoid the topic altogether. It does mean, however, that all personal trainers should be aware of their limitations – legally and professionally.
What Trainers Can and Should Do Surrounding Nutrition
• Learn the laws. Each state has a different set of statutes that govern the field of nutrition and dietetics. However, there are states that lack these governing guidelines. These states include Arizona, Colorado, and New Jersey.
One case in particular, involving the work of a food blogger in North Carolina, brought this to the forefront of public awareness. The North Carolina Board of Dietetics/Nutrition attempted to send this individual to jail for publicly recounting his personal battle against diabetes and encouraging others to follow his lifestyle.
Chapter 90, Article 25 of the North Carolina General Statutes makes it a misdemeanor to offer nutrition guidance without a license. According to the law, "practicing" nutrition includes "assessing the nutritional needs of individuals and groups" and "providing nutrition counseling." As such, any individual wishing to share his or her insight or personal journey of overcoming serious health issues by adopting a cleaner meal plan cannot legally put the information into public circulation.
• Become more knowledgeable. As part of continuing education efforts, trainers can prioritize learning about nutrition to enhance their own comfort level with the function of nutrients in the body and what steps they can take to educate their clients about balanced nutrition.
• Share quality information. Personal trainers should not shy away from sharing information about good nutrition and healthy dietary practices. Refer clients to resources such as the USDA, Eatright.org, and other accredited certifying agencies (such as the NFPT) for nutrition articles, guidance, and latest research.
• Give Grocery Store Tours. Take clients on a tour of the local markets available in your area and teach them how to shop healthy and avoid the more processed/packaged foods.
• Strengthen your professional network. All professionals, including personal trainers, should have a group of other professionals they can rely upon to answer questions, provide insight, and refer clients to. If you do not have a registered dietitian as part of your network, starting making those connections and developing those relationships. Consider partnering with a dietitian to offer mini-workshops or webinars to clients and local businesses. Look for a win-win in all networking opportunities.
Reduce Liability
According to professionals in the field, Registered Dietitians are known as the food and nutrition leaders. Given that there is a significant difference between providing general nutrition guidance, medical nutrition therapy, and general lifestyle/bodybuilding meal plan suggestions, this matter becomes very complicated. In states where licensure has been enacted and enforced, consumers can be secure in the knowledge that any information they receive from such professionals is coming from a qualified individual and not someone with a few weeks of education, or worse, no education at all. The query in our field then becomes one of debating just how much nutritional background/education a Certified Personal Trainer ought to possess before he/she may be looked upon as knowledgeable, if not "legally" certified by a Dietetics or Nutrition Board.
Trainers have a responsibility to know their licensed scope of practice and, as such, are obligated to communicate that scope to all clients. Be upfront with your clients about what services you can safely and effectively provide and include a list of referral sources for other services outside of your scope (such as nutrition counseling, meal planning, and therapy).
Don't be afraid to talk nutrition with your clients; it's necessary to help them achieve optimal well-being. Continue to operate inside of your scope and rely on outside sources to help you guide your clients with a holistic approach to living well.