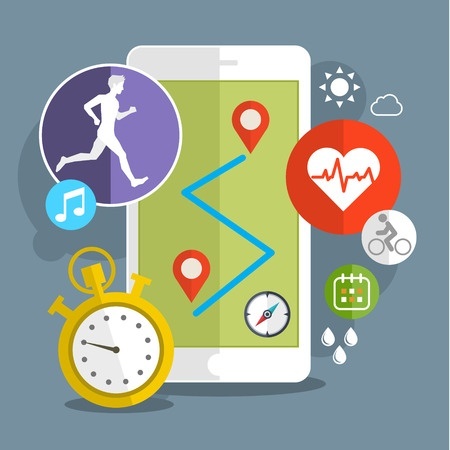 Just as clients can plateau, so too can our "fresh ideas" pool. It's early in the new year and now is the perfect time to research new and inspiring ways to shake up an old routine and breathe new life into our fitness programming strategies.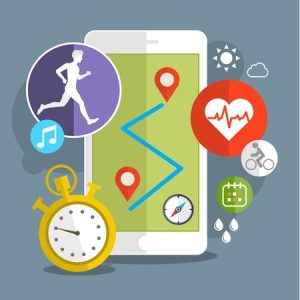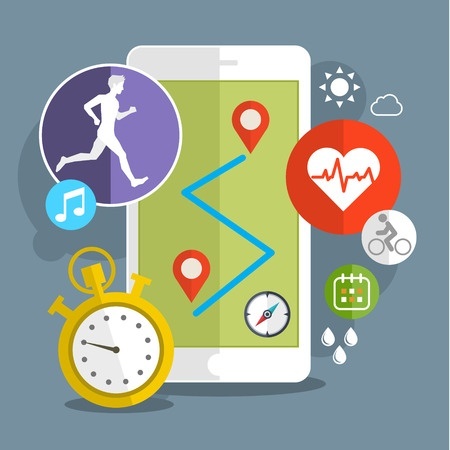 Got Apps?
Aside from online articles and the go-to textbooks, quality fitness apps are excellent sources for new workout ideas and programs. If you are searching for a new approach, different exercises or a fresh perspective, take the time to research the following apps and determine if one or more may provide the support and inspiration you and your clients desire.
Remix Workouts: Remix Workouts is a Seattle-based company and the accompanying apps were developed by France Marien, an ACE certified professional and 30-year veteran in the fitness industry. There are three apps available for purchase ($1.99) and download. They include Challenging Circuits (for intermediate to advanced exercisers), Hand Weight Circuits (multiple muscle groups), and Body Weight Circuits (aerobic and resistance exercises). These apps allow you to select the duration of each exercise as well as the exercises in each set of circuits. There are countless combinations of workouts you can use and modifications for each exercise are also included.
Why I love these apps: They kick boredom to the curb. If you need new ideas for individual or group exercises, check out what France Marien has created and incorporate her proven techniques into your programming efforts.
Pump One: This app offers an extensive drag and drop library of exercises and allows you to customize workout programs based on the specific goals of each client. This app appears to have it all and it is supported by the Apple Watch software. Depending on the option you select (PLUS Fitness Enthusiast, Professional, Therapists) the cost can range from $6.99/month to $49.99/month. Based on the features this app offers, the cost – regardless of the package you choose – is well worth the investment.
Why I love this app: The integration with the Apple Watch is enticing and I love the diversity of exercises available. I also appreciate the "catering to both fitness pros and average joes" philosophy. Such an attitude makes the app accessible and removes the "for elitists only" mentality.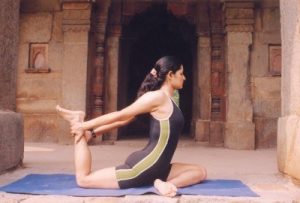 Yoga Studio. Fitness pros will agree that flexibility and core conditioning are essential components to a well-rounded and balanced fitness regimen. The Yoga Studio app allows you to create your own "classes". If you want to encourage your clients and/or incorporate some Yoga exercises into your programs, check out what this app has to offer. This app also offers ready-made classes if you simply want to recommend Yoga to a client without having them sign up for separate classes.
Why I love this app: It is versatile and includes nearly 300 poses with information, advice, and modifications. Yoga Studio also works on multiple devices only further enhancing its versatility. This app is available for $3.99.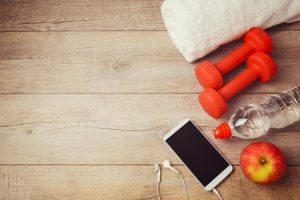 Gain Fitness: Like other apps, this one offers customizable and tailored plans based on the goals and scheduling needs of the individual. It's free to download, but costs apply for premium upgrades. That said, it's still worth an investment – with a library consisting of 2,000 exercises you can keep the workouts fresh, fun, and dynamic.
Why I love this app: The various training styles are perfect for those who become bored quickly or lose interest in a day-to-day routine. If you have a client who is easily distracted, this app might provide the right support for your program design.
Sworkit: Looking for creative exercises that don't require equipment? This app is on point! With this technology, you can build personalized and customized workouts that include Pilates, Yoga, and strength training features. There are over 170 exercises available and the library continues to expand.
Why I love this app: The library offers a wide variety and gives trainers an opportunity to create challenging workouts without equipment. Think about using this app to prepare outdoor workouts or at-home programs. No equipment? No problem. The app is free to download, but costs apply based on the options you select.
Remember to Research
Given the advancements in the digital age, there's an app for every need. Remember to research how the app was developed and who the core team of professionals is who contributed to the app's development before downloading the product or recommending it to your clients. In other words, keep it legit. Happy app-ing!
What are some of your favorite fitness apps? Share your thoughts on our Facebook Page!
If you're an NFPT trainer, join the Facebook Community Group to become involved with your peers today.
Related: The Top 5 Apps to Recommend to Your Clients