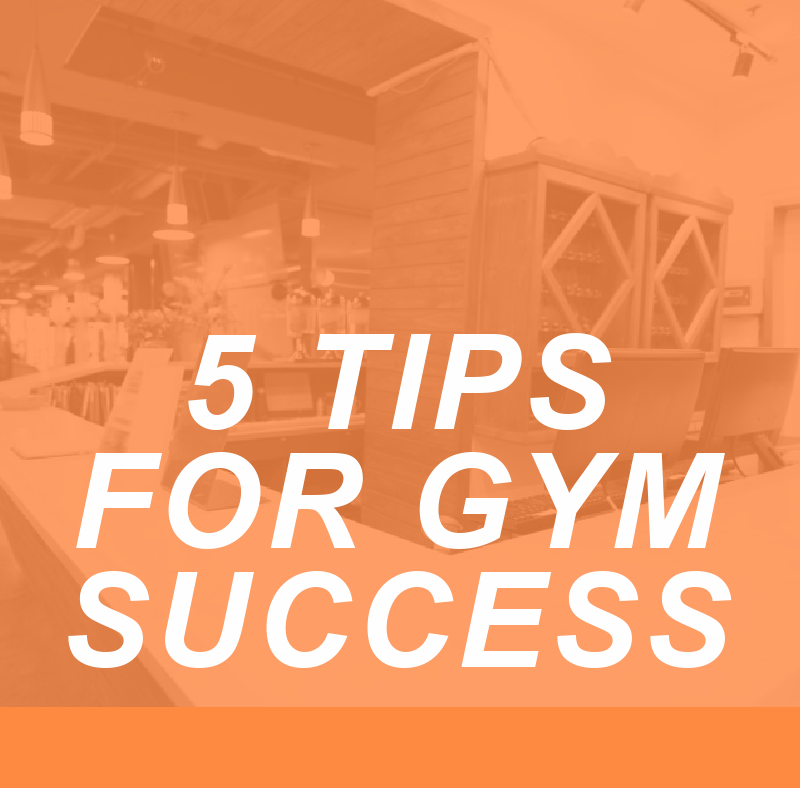 In 2020, the US fitness industry revenue dropped by a whopping 58%. This is one of the primary reasons why every entrepreneurial personal trainer should follow the following five tips for fitness studio or gym owner success.
For most gym owners, the pandemic forced them to adapt their business strategy for the new situation at hand. Still, as the world opens up, there are more ways to keep your gym updated for 2021.
Yes, uncertainty is a catalyst for change, and it seems that a more digital-centric approach to run a gym business will become the norm over time. In this post, you will find a few tips to help you keep your gym in tip-top shape in 2021 and prepare for the inevitable!
1. Invest in Continuing Education for Fitness
The Certified Personal Trainer (CPT) certification is one of the most important things you need to have as a gym owner. After all, personal trainers with this certification earn 42% more money than those without it (this roughly translates to $65,300/year).
To keep your NFPT-CPT credential, you will need to earn two Continuing Education Credits (CECs) each year. One learning hour equals 0.2 CECs, equating to ten learning hours each year. You can get your CECs in various ways, such as courses, seminars, workshops, self-tests, CRP/AED certifications, even writing blog articles for this online publication!
Here are the three benefits why you should invest in continuing fitness education:
You get to keep your CPT certification –

the certification allows you to train existing and new clients, purchase liability insurance, and grow your gym business.

You can provide better fitness services –

CECs are a great way to expand your knowledge for clients with specific hindering conditions. This extra knowledge can help you understand your clients better and tailor your workout program for them.

You can expand to a broader audience –

for instance, if you get nutrition education, you can expand to clients who aim to lose or gain weight and create specialized diet plans for them.
2. Expand the Services of Your Gym
Based on data from 2020, the total value of an average US gym yearly is $179,622. Additionally, in 2020 the US gym and health club industry lost $13,9 billion between March and August 31, due to the pandemic.
The figures above are just further proof that you should expand your gym services to keep it in tip-top shape in 2021! Here are some ideas to help your gym gain more revenue:
Personal Training Sessions –

you can make these both online and offline to target a wider audience. The individual workout approach can provide a better training structure and increase customer motivation if done right.

Group Training Classes –

similar to personal classes, you can make these both online and offline. Group workouts provide more motivation for individual members and are an effective way to instruct more members simultaneously.

Health & Fitness Workshops –

you can specialize these to one area, for instance — healthy eating habits or sustainable ways to lose weight. Here, you can share your specific methods or invite experts who can share something more with your clients, all for a specific application fee.

Nutrition Guidance – whether you offer broad guidance remaining within the scope of practice of fitness professionals or outsource the task to a certified nutritionist, nutrition plans can dramatically increase your gym revenue. For more personalization, you can offer individual consulting sessions.
3. Create A Proper Gym Digital Marketing Strategy
A marketing strategy for your gym is essential to attract new customers, and your first step should be to determine your ideal customers. One great idea is to ask yourself whether your customers are more fit for one-on-one sessions or group training. Also, you can analyze the clients you enjoyed working with the most and advertise your gym to a similar demographic.
One great way to advertise your gym is through social media. After all, almost 91,9% of US businesses rely on social media for marketing. Hence, utilize social media to engage your clients and show the potential ones what working out in your gym looks like. Also, don't ignore your local community. Competing with strong brands online is pretty tough. Start with your closest inner circle and local connections, who can refer others to you.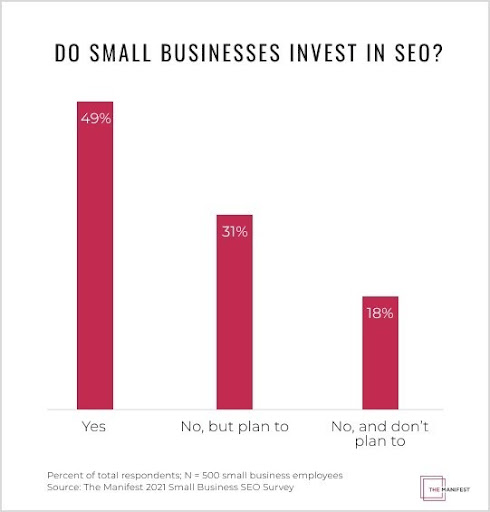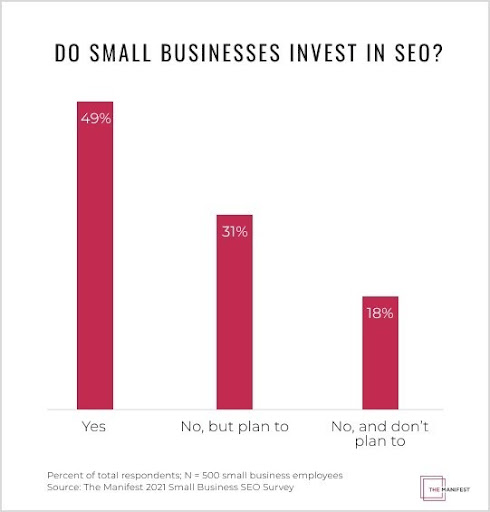 Source: The Manifest
Don't ignore the facts that almost one-third of US consumers use the Internet to search for a local business and that only 49% of small businesses invest in SEO. Hence, it's vital to create a well-designed, SEO-optimized website for your gym, for potential customers to scope out.
4. Invest In  Gym Liability Insurance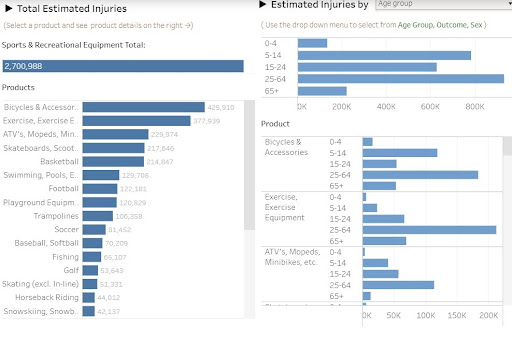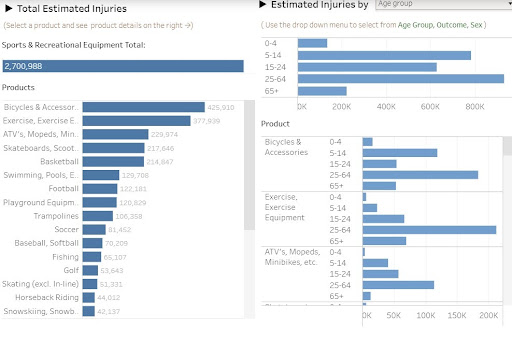 Source: Injury Facts
Over 377,000 people were injured by exercise equipment in 2020, so it is essential to consider investing in gym liability insurance to avoid being sued by your customers.
This type of insurance is important for your gym if you want to protect your customers, staff, and yourself. When you invest in gym liability insurance, you can rest at ease, as this insurance type covers everyone who works for your gym, including the top brass, like stockholders and partners.
This insurance type covers legal costs (attorney costs, legal document costs, settlement costs) and all the time you lost going through court procedures instead of improving your gym.
Here are the most common cases in which gym liability insurance will cover you, your employees, or your customers:
Body Injuries & Medical Payments –

most gym owners invest in liability insurance to cover the medical costs of customers with injuries in your gym. Basically, when these injuries require treatment, medical payments will be due, and gym liability insurance can cover these.
Business Image Injuries –

sometimes, your competition may accuse you of copyright infringement or stealing their business ideas. That can result in a lawsuit with hefty legal costs, but gym liability insurance will cover all the legal costs in such a case.
Rent Space Damage –

if you damage the space you rent for your gym,  liability insurance will cover all the repair costs.

Property Damage –

if someone damages or steals equipment from your gym,  liability insurance can cover repair or replacement costs for that specific gear. 
5. Don't Be Afraid To Use Technology For Your Gym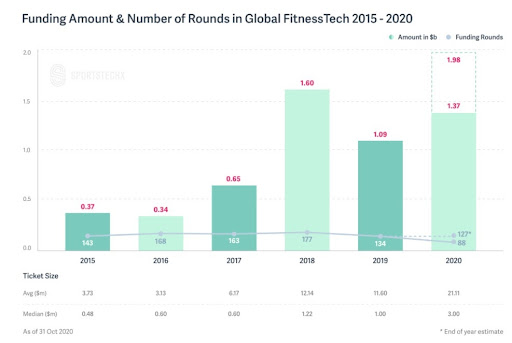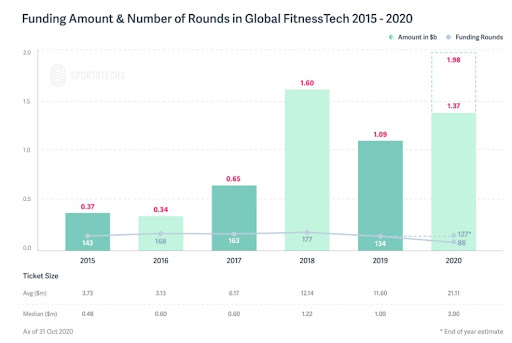 Source: SportsTechX
Modern software can help keep your gym in tip-top shape in 2021, as $1,37 billion was invested in fitness technology in 2020. Some examples of relevant software for your gym are:
Booking and scheduling apps –

if you provide group or personal workout appointments, you can speed up the sign-up process with such apps. Also, you can utilize staff sche

duling software

to optimize their time as they focus on working closely with their clients.

Membership billing software –

with such software, you can keep track of your clients and their fitness plans, and bill them correctly.

Member access cards –

these are a huge convenience, as you sometimes want to lay off the staff working on the reception desk. With member access cards, your members can enter the gym at any time, with no hassle.
Other than the software above, finance management software is also a great suite to have for your gym. It helps a bunch when it comes to gym budget management. To this end, make sure to invest in accounting and payroll software, and a merchant processor.
Still A Lot Of Potential For Success In The Gym Market!
By the end of 2019, over 73,6 million US citizens used gym services. Even though after the COVID-19 pandemic, only 37,75% of US citizens state they will return to the gym after vaccinating, gyms continue to have a large market. 
Yes, new trends emerge in the form of online workout sessions, but it's honestly never too late to adapt your gym business model to keep it in tip-top shape in 2021 and the years going forward!
________________________________________________________________________
About the Author:
Sam Meenasian is the Operations Director of USA Business Insurance and BISU Insurance and an expert in commercial lines insurance products. With over 10 years of experience and knowledge in the commercial insurance industry, Meenasian contributes his level of expertise as a leader and an agent to educate and secure online business insurance for thousands of clients within the Insurance family.