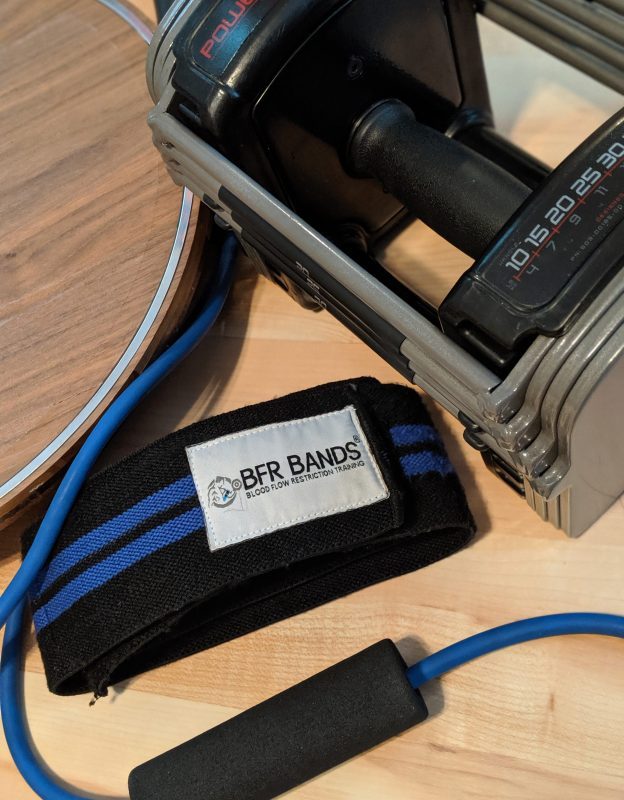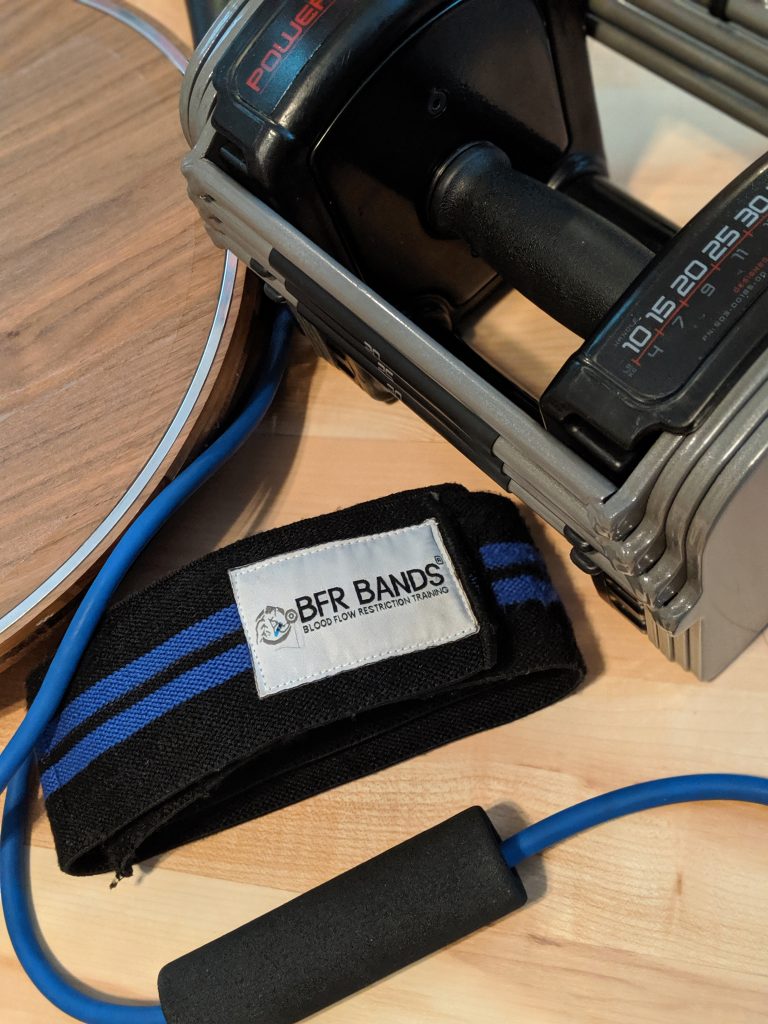 If you are immersed in the world of fitness, chances are you have already heard of, or seen, or researched blood flow restriction (BFR) straps and training, also known as occlusion training. What on the outset may appear to be a fitness fad, there is plenty of solid research backing up the efficacy of this training methodology across a variety of approaches and outcomes to improve size and strength, endurance and speed. While it's getting the limelight more today than ever, the concept was first studied in 1994 by Dr. Yoshiaki Sato in Japan.
What is BFR Training?
Although the exact mechanisms for creating muscle growth aren't totally clear, most agree that mechanical loading coupled with metabolic stress are the primary drivers spurring hypertrophy. What exactly is metabolic stress? It is "a physiological process that occurs during exercise in response to low energy that leads to metabolite accumulation [lactate, phosphate inorganic (Pi) and ions of hydrogen (H+)] in muscle cells."
Resistance training results in this metabolite accumulation, which then has a cascading response of hormone release, hypoxia (trapped blood), heat shock proteins (highly conserved "stress" proteins) and cell swelling (Conrado de Freitas et al, 2017). This cascade ultimately results in greater growth hormone release and Insulin-like Growth Factor (IGF-1), which have an anabolic effect on adults contributing to muscle adaptations and growth.
BFR as a strategy works by intensifying this metabolic stress effect. A strap, wrap, band or some other tightening device is placed around the working limbs in order to restrict the outgoing veinous blood supply but to allow the deeper, incoming arterial blood flow to continue unaffected. Mechanically, the result is more trapped blood and accumulation of metabolites in the active muscle tissue, which causes the cells to swell.
This, in conjunction with greater metabolic stress than training without the BFR, is thought to be responsible for greater strength gains and hypertrophy than load-matched traditional resistance training. In other words, put the straps on and pick up the same weight you've been lifting and your results will be more significant.
BFR can be successfully employed with endurance activities such as walking, but is most commonly used with resistance training. It has been researched in a myriad of exercise settings with impressive results.
BFR for Hypertrophy
It appears that Type II muscles are recruited in greater numbers when BFR methods are employed, most likely since the restriction causes increased muscular fatigue even with low relative loads. You know what that means. Type II fibers respond to metabolic stress by growing.
In studies where low-load BFR resistance training was compared to traditional high-load resistance training without BFR, the results indicate similar outcomes on measures of hypertrophy.
So what happens when the same loads are used with and without BFR?
---
References
www.strengthandconditioningresearch.com/blood-flow-restriction-training-bfr/#3
Loenneke, J. P., Fahs, C. A., Rossow, L. M., Abe, T. & Bemben, M. G. (2012b). The anabolic benefits of venous blood flow restriction training may be induced by muscle cell swelling. Medical Hypotheses, 78, 151-4.
www.bodybuilding.com/content/ask-the-muscle-prof-whats-the-deal-with-occlusion-training.html