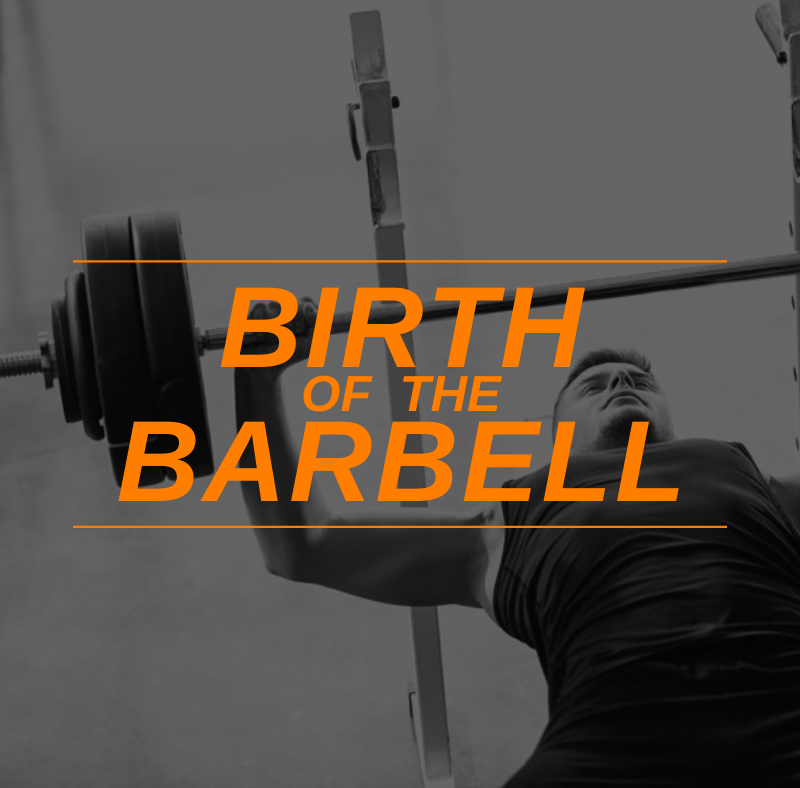 Barbells are among the most recognizable pieces of fitness equipment in a gym.  Even if you or your clients have never picked one up, you know what it is and that it is an integral component of serious strength training. Knowing the names and purposes of the different kinds of barbells out there is certainly a challenge in its own right, but what about the history of this staple of fitness? Read on to find out the origin of the barbell.
Birth of the Barbell
As Eugen Sandow is to the birth of bodybuilding, and Richard Simmons is to the popularity of 80's aerobics, Alan Calvert is to the birth of the barbell. At the turn of the 20th-century, strength training was growing in popularity. Various new books and magazines by experts like the aforementioned Sandow, or Dr. Edwin Checkley, had inspired growing interest in physique and strength-building practices. Information was becoming easier to find. However, strength equipment was still in short supply, usually built-to-order and very expensive.
Inventing the Barbell
Barbells first began to be used in the 1860s. They were long bars with solid masses on each end, usually used as props by circus performers and sideshow acts. But, in 1902 Calvert started the Milo Bar-Bell Company in Philadelphia PA. He soon after patented what became the Milo Triplex, a bar with adjustable weights. He also created weight lifting courses, a magazine, and wrote books on the topic of strength training. Milo Bar-Bell produced barbells, dumbbells, and kettlebells of various sizes. Calvert wrote, in his book Super Strength, an in-depth guide about how to perform a number of exercises, like the overhead press and barbell pullover.
Inventing the Sport
Born in 1875, Calvert was coming of age at the turn of the century, and a major turn in the popular interest in strength sports. Besides the Milo Bar-Bell Company, and his books. he also helped to define and regulate the sport of weight lifting and competitions. Calvert died in Pennsylvania in 1944. 
The Milo Bar-Bell Company was sold in 1919, and again, to Bob Hoffman in 1932. The name of the company was changed to York Barbell which is still in business today. We have many pioneers to thank for the development of fitness and fitness equipment, one of those people is Allen Calvert. 
Now the next time your client hesitates before stepping to the squat rack, you can distract them with this insightful history lesson on the background of barbell invention.