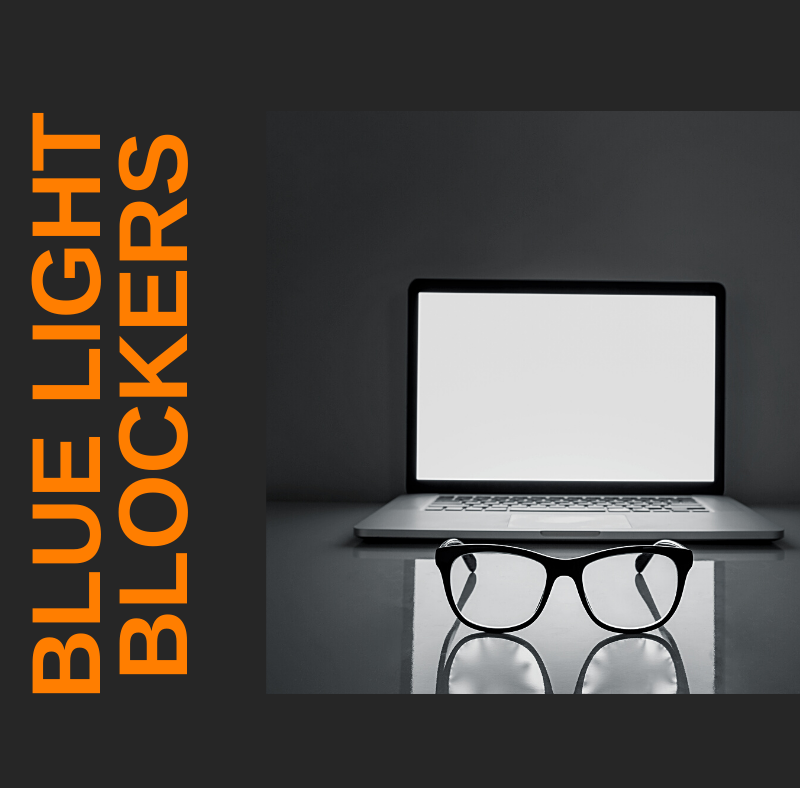 Fitness trends come and go. Early on, I thought Virtual Personal Training was going to be one of those. But with many states still under shelter-in-place orders and continual advances in technology, it appears this is one trend is here to stay. With it may come a new host of problems to combat, such as poor posture and eye strain resulting from sitting in front of a screen. Blue blockers are a tool to help mitigate the latter.
The New Normal
More and more fit pro's are turning to this model of distance coaching in order to reach their clients during quarantine and physical distancing rules. As with any profession, there are some occupational hazards to this to consider. In-person personal training requires us to take care of our bodies and nutrition in a certain way. Virtual Personal Training has it's own unique set of self-care challenges.
The most obvious one as movement specialists is maintaining alignment of the body and posture. Another potential problem that warrants more discussion is eye care and all the subtle strain that comes from excessive exposure to screens and various technology. Use the following information to improve conditions for both you and your clients.
Learn more in our Functional Training Specialist as a part of our Continuing Education Course Series.


Blue Screens, Blue Blockers
Looking at screens all day (TV, computer, smartphones, tablets, etc.) can cause eye strain and headaches from the glare. One popular solution is to wear Blue Light Blocking Glasses.
These are glasses that have tinted lenses that filter out blue light, hence their name. They were created in 1986 for astronauts in the space program. Astronauts needed eye protection from the intense outer space radiation. Engineers designed a pair of sunglasses that block both UV rays and also blue rays.
Later on, they discovered these glasses could help people suffering from photophobia, otherwise known as light sensitivity, or an intolerance to light. Sources such as fluorescent light, sunlight, and incandescent light can all create discomfort and the impulse to squint or squeeze eyes shut, which can in turn cause headaches. Today, these glasses have hit the mainstream and average consumers are now using them to ease the effects of intense lighting and the screens we look at all day.
Types of Blue Blockers
There are a few different types of Blue Blocking Glasses on the market. Choose a pair basned on your needs for wearing them. As fit pro's who might be squinting and getting headaches from the glare of looking at screens all day (or even clients who are on screens more than ever due to quarantine), the yellow-tinted computer and gaming glasses are recommended. The positives of these are that they don't require a prescription and are relatively cost-effective (prices range from $10-60). As of today, there are no documented side-effects from their use.
The premise behind the glasses is that the tints will filter out the type of light that leads to acute eye strain. These glasses may also help with insomnia since blue light impacts the body's ability to produce melatonin.
Take heed: Not all glasses are made equal! Use precaution when selecting the glasses. Some block more blue light rays than others. The light yellow-tinted kind tend to effectively reduce eyestrain without dramatically altering your visual experience. Most of the yellow-tinted lenses on the market will block about 50% of the blue light.
There are also rose or pink-tinted glasses and those tend to block more (up to 80% of the blue wavelengths). These are referred to as FL-41. These also don't require a prescription and are slightly costlier but still not too shabby. Prices range from $15-150. The wide pricing range is based on style, company, and frame type. Just like the yellow-tinted blue-blocking glasses, there are currently no known side effects to wearing these glasses.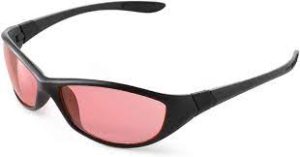 You can either buy the frames as-0is (just google blue light blocking glasses) or if you've got an existing prescription, you can send your prescription glasses into a company that can add the technology to your glasses.
Finally, if you really can't stand the tinted color, there are companies that can add the blue-blocking technology and remove the tinting (whether it's yellow or pink). The upside to this is that when you're on screen or in pictures wearing the glasses, there won't be a yellow or pink tint to the glasses. The downside is that it's usually costly to remove the tinting from the lenses while still having an effective blue-blocking technology.
If you or your clients are suffering from looking at screens more than ever, take some time to see if blue blockers are a viable solution.
---
References:
Dr. Bradley Katz, Axon Optics. (2016, Oct 3). Retrieved from: https://www.youtube.com/watch?v=P38Rvj9T3KQ
Bogash, J. (2015). Migraines and epilepsy. Morgan James Publishing: NY, NY.
https://www.blublocker.com/pages/about-us#:~:text=BluBlockers%20originated%20from%20the%20space,Here's%20why.
https://www.somnilight.com/